Apply to Be a Paw Pals® Volunteer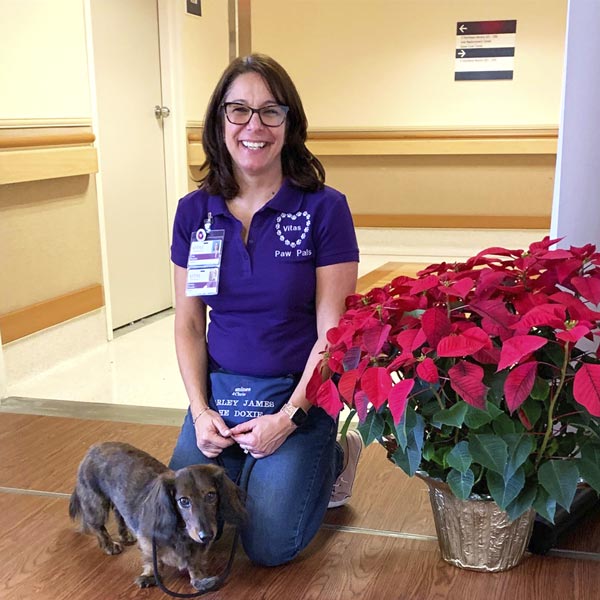 Paw Pals® volunteers and their human companions are specially trained to visit patients near the end of life, in medical and residential facilities as well as private homes.
Paw Pals® offer a welcome distraction from illness and help people feel a little less lonely. They leave their patients—and anyone else lucky enough to be around—smiling, more relaxed, maybe even healthier.
To apply to be a Paw Pals® Volunteer for VITAS, please tell us about yourself and we will contact you: