Apply to Be a Hospice Telephone Volunteer
Your Support Is Your Voice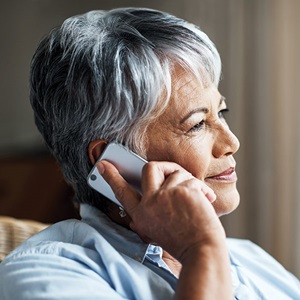 VITAS volunteer callers telephone bereaved family members after the VITAS hospice patient's death to provide comfort and support.
These short phone calls can go a long way in making a difference in the lives of those coping with grief. Use your compassion, your listening skills and your time, enhanced by training and coaching from VITAS.
Hours are flexible and calls can be made from your home. VITAS will train you for free.
To apply to be a volunteer caller for VITAS, please tell us about yourself and we will contact you: