Apply to Be a Mask-Sewing Volunteer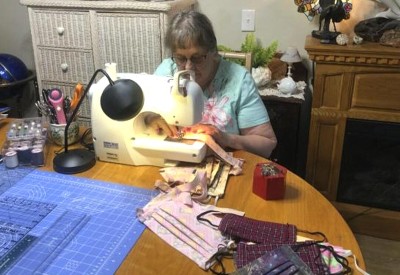 Your Sewing Skills Save Lives. Volunteer To Make Masks Today.
Hospice patients and their families are most vulnerable during COVID-19. How can you support them?
Volunteer your sewing skills at VITAS, and make cloth face coverings for complete strangers. You'll be glad you did.
The masks you create will be donated to our patients and their families, so they can do their best to stay safe during the pandemic.