Hospice Basics, Advance Care Planning, Hospital Readmissions, Cultural Competency
VITAS Community Outreach Empowers Underserved Populations to Embrace Hospice Care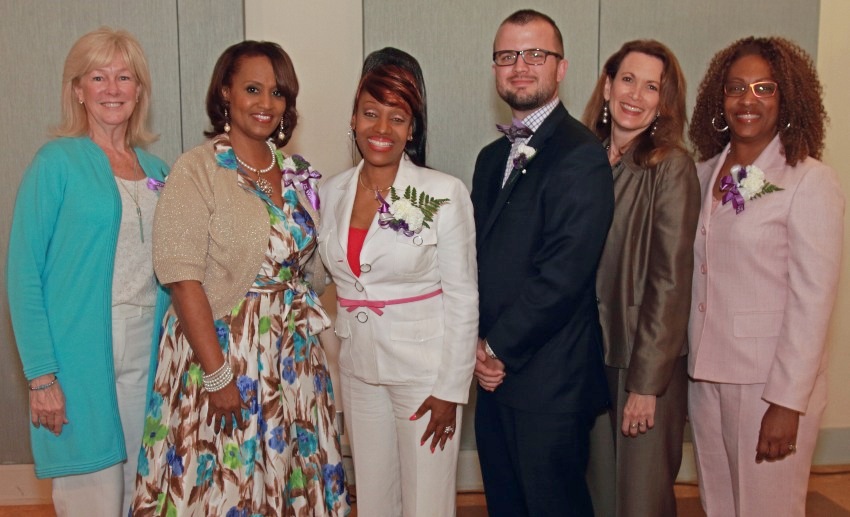 At VITAS, our goal is to educate, support, and empower underserved populations, communities of color, and minority healthcare professionals. We push to increase access to hospice care that honors their values, traditions, cultures and preferences of these valued groups.
Under-Represented Communities
Of the 1.55 million American Medicare beneficiaries who received hospice care in 2018, according to the National Hospice and Palliative Care Organization (NHPCO):
8.2% were African American
6.7% were Hispanic
1.8% were Asian/Pacific Islander
0.4% were Native American
These percentages show each community is under-represented for hospice use in the U.S., but the trend is beginning to change. From 2014 to 2018, patients receiving hospice care who identified as Asian/Pacific Islander increased by 45%, and those who identified as Hispanic increased by 33%.
"We have seen that when you empower communities, they tend to know what to ask for, they inquire about hospice and they seek it out," says Diane Deese, VITAS vice president of community affairs. "But before we can help them, they have to know that they can seek us out."
Why Hospice Is Underutilized in Minority Communities
Many factors still limit access to hospice care, including a general lack of public knowledge about end-of-life care and how it's paid for by Medicare Part A, Medicaid and other insurance plans. Another factor is a historic mistrust of the healthcare profession among some minority communities. They are also often at higher risk for the diseases (e.g., cancer, heart disease, lung disease, stroke) that make them eligible for hospice care, from which they can benefit only if their healthcare providers make a referral.
Diane acknowledges that more can be done.
"It's important that we continue to prove VITAS' commitment to our underserved communities," Diane says. "If healthcare professionals, congregations, discharge planners and people of color want more education or discussions about end-of-life care, they'll find both at the table with VITAS."
Here's What Can Improve Hospice Access
Continuing to deepen knowledge about hospice and the value of timely referrals, she says, is a matter of empowerment across many audiences:
Empowering patients through education, community events and the promotion of VITAS expertise in goals-of-care conversations and advance care planning to help them understand what hospice is, who pays for it, and how it can provide comfort and dignity near the end of life when curative treatments are no longer effective or preferred.
Empowering discharge planners and healthcare professionals to consider hospice as a first-line referral option for patients and residents with advanced disease who prefer to receive comfort-focused care at home or in their preferred setting. That includes outreach to physicians, physician assistants, nurses, nurse practitioners, social workers and case managers. Hospice is also a proven solution to reduce unnecessary and costly hospital readmissions, emergency department visits and intensive care unit stays as patients near the end of life.
Empowering the conversation through providing the training necessary to foster productive end-of-life care planning between physicians and their patients. The Goals of Care Preceptorship Program provides practical insight for healthcare professionals on opening mindful discourse that helps patients feel more comfortable about planning their future care.
Empowering communities of all kinds—faith-based, neighborhood, ethnic, religious, lifestyle—"to know about the affordability and accessibility of hospice care," says Deese. "They have a right to it like everyone else."
"Whatever people went through in life, we should do whatever we can to make sure they receive good healthcare at the end of life," Diane says. "They certainly deserve it. We must continue to work with physicians and other clinical decision-makers about the need for communities of color to have easier and earlier access to hospice care."
Diane's History of Community Involvement and Partnerships
Her work with minority and underserved communities began in 2001, when she was hired as general manager of VITAS in Chicago. She helped spearhead the concept of VITAS community liaisons who educate local groups, organizations, veterans' groups and churches about the benefits of hospice care. She oversaw the opening of a VITAS inpatient hospice unit in an inner-city neighborhood on a bus line, ensuring that transportation was not an obstacle to needed care. In 2003, she became director of community affairs for VITAS and was promoted to vice president in 2016.
Diane takes great pride in such programs as Bridging the Gap, which encourages conversations within faith-based communities about patients' and families' preferences for end-of-life care and the value of advance directives that put their wishes in writing.
She has spearheaded successful community events, including Missing Our Mothers and Missing Our Fathers celebrations in major US cities, turning publicly shared grief into compelling learning experiences about dying with dignity and the value of memories.
Related: Motherless Daughters, Sons Share Memories on Mother's Day
She has established key, long-term relationships with the National Black Nurses Association, the American Association of Men in Nursing, the National Medical Association, Samuel DeWitt Proctor Conference and other organizations. She makes sure that their agendas include topics on hospice, palliative care and advance care planning, and that their recruitment and educational efforts encourage members to pursue careers in hospice and palliative medicine.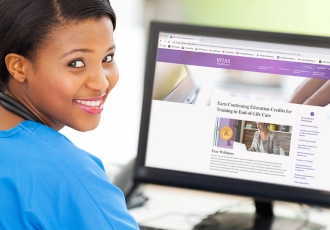 Earn CE Credits
VITAS Healthcare offers free webinars hosted by experienced hospice professionals to educate clinicians on the benefits of hospice.
See Upcoming Webinars