VITAS Values, Chaplains
Why We Work in Hospice: Chief Compliance Officer Bob Miller
Bob Miller, VITAS Executive Vice President/Chief Compliance Officer, began his career as a chaplain in Broward County, Florida, in 1989.
"VITAS staff members treat patients better because each of us understands who we are and what we're about."
He attributes his longevity to the ability to grow with VITAS: from chaplain of a program caring for 250 patients to compliance officer for a company with more than 12,000 employees caring for about 19,000 patients daily.
"When I started with VITAS, I was coming from a small nonprofit hospice in Ohio that had 45–50 patients," Bob recalls. "Broward had 250 patients a day, and people I knew predicted that such a large hospice would provide more impersonal care."
He found that wasn't the case: "It's the team that makes it personal for the patient," he says.
"The interdisciplinary team is what makes hospice different from home health, and what makes VITAS great."
'What Is the Purpose of my Visit Today?'
Bob was there when the founders developed the documentation process, when they carved out the four VITAS values.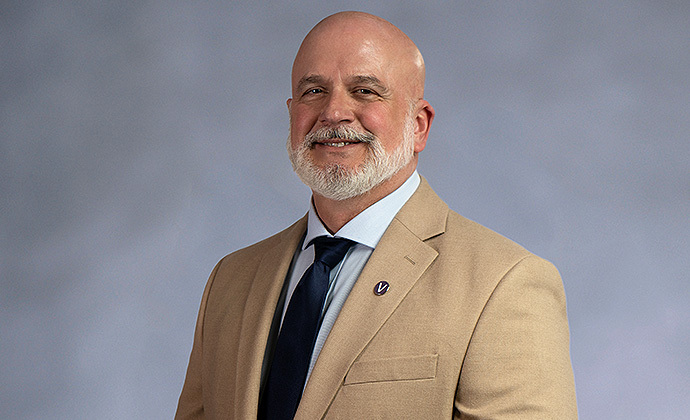 "When we started refining our documentation process, we put in the question, 'What is the purpose of my visit today?'" he recalls. "That's a powerful question. It keeps the team from making assumptions.
"It's possible to walk out of a visit having done everything technically correct and thinking you've provided what the patient needs. But if you haven't asked what that patient needs today, you have no idea."
Bob pursued numerous opportunities within VITAS over the years to continue focusing on providing patients what they need. He held roles in nursing education and quality assurance, and then moved into general manager positions at VITAS programs in California.
When he returned to Florida, he became director of education and training, vice president of operations and, in 2014, chief compliance officer.
A Simple Set of Values Creates Powerful Results
"In 1993 we came out with the VITAS values. Co-founder Hugh Westbrook was enamored with the customer service at the Ritz Carlton; they had one simple value that they impressed upon their employees: 'We are ladies and gentlemen taking care of ladies and gentlemen.' That became the impetus for our four core values."
The VITAS values are:
Patients and families come first.
We take care of each other.
I'll do my best today and do even better tomorrow.
I am proud to make a difference.
Bob believes these values resonate with people who come to work for VITAS.
Learn More: VITAS Values Inspire Employees to Provide the Best Care
"Those values became our mission!" Bob says. "They empower our staff. I think VITAS staff members treat patients better because each of us understands who we are and what we're about—because we have a simple set of values right on our business cards, right on the back of our name tags.
"I can't think of another hospice organization that has documented it as simply as we do in those four core values. They resonate with every hospice person I've ever known."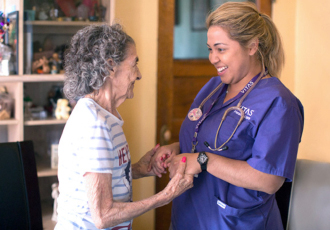 Choose a Career with VITAS
We offer a variety of full-time, part-time and per-diem employment opportunities. Employees earn competitive salaries and have the flexibility to choose a benefits package suitable to their own needs and lifestyle.
See Current Opportunities