Volunteers, Memory Bears
VITAS Volunteers Are Empathy in Action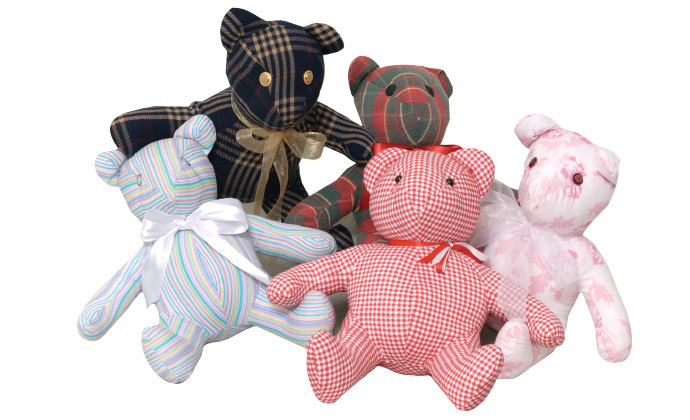 After retiring as a surgical nurse, Astrida Shepard became a VITAS seamstress volunteer in 2015.
"I really love it," she says. "It's my ministry. In the beginning, I enjoyed sewing the (teddy) bears so much that I was wondering if I should be doing this. I was in doubt until I received a VITAS letter of gratitude from a social worker who had lost his wife."
As leaders in end-of-life care, hospice volunteers step in for loved one's families and professional caregivers, providing additional support, comfort, and empathy in unique ways. In 2021, our 3,463 VITAS volunteers spent 124,174 hours caring for more than 2,000 VITAS patients.
'There's No Comparison'
The Memory Bear program is one of those special ways our volunteers put empathy into action. With fabric or clothing provided by a patient's family, our seamstress volunteers create sentimental bears or pillows as a way to honor their loved one.
"For each family that receives [this] keepsake, a little part of a loved one is reincarnated into a bear," says Jennifer Brown, volunteer services manager in San Antonio, Texas. "There's no comparison. It's the number one program that really touches every single person, including our seamstress volunteers."
Once a loved one has passed on, up to three complimentary memory bears or pillows can be made for the family. Last year alone 10,885 bears and pillows were made—and the number of Memory Bear requests grows steadily.
Hospice Volunteers Help People Heal
The program is rewarding and therapeutic for both families and volunteers. Once the patient has passed away, the bears and pillows help the families begin to heal. When possible, the volunteers travel to the family home to personally gift the bears.
I feel honored and blessed to touch so many lives.

-Astrida Shepard, VITAS volunteer
"Empathy requires internal perspective," says Jennifer. "I teach my volunteers to 'walk a mile.' Help them understand what the patient is going through. My volunteers are trained to understand how patients and families feel in this same situation. What are they going through?"
Each seamstress brings an immeasurable level of compassionate care to the grieving process with every bear and pillow they craft.
Since becoming a VITAS seamstress volunteer, Astrida has created more than 2,000 bears. Her dedication and commitment earned her a 2022 VITAS BEST of the Year award for going above and beyond to make a difference for hospice patients and their families.
"This isn't just fun; It helps people heal," she says. "Connecting with the family is so rewarding and fulfilling. The emotional response to the work I do is very powerful. I feel honored and blessed to touch so many lives with these beautiful bears."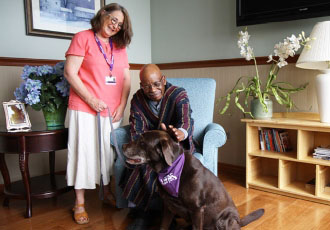 Volunteer with VITAS
Because hospice patients have unique end-of-life needs, VITAS seeks volunteers from all backgrounds, experiences and cultures.
Apply To Volunteer Today