Veterans
VITAS Honors Veterans During Military Appreciation Month 2021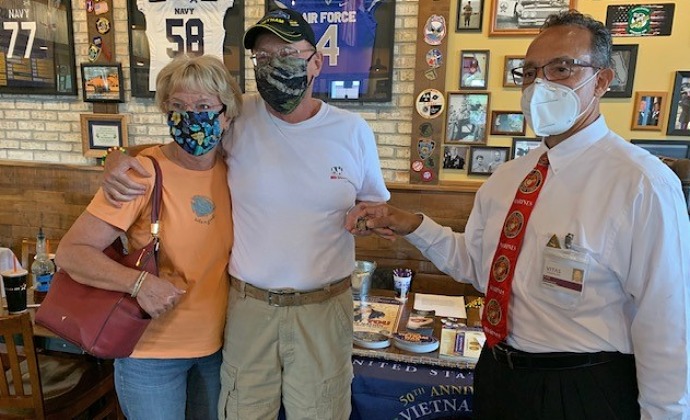 May is Military Appreciation Month, a time to honor US veterans with holidays such as Loyalty Day (May 1), Military Spouse Appreciation Day (May 7), VE Day (May 8, to celebrate the WWII Allied victory in Europe), Armed Forces Day (May 15), and Memorial Day (May 31).
At VITAS Healthcare, an "Every Day Is Veterans Day" philosophy influences our culture at every level, from our corporate observances to the personalized care we provide to each veteran patient. Our commitment to veterans even extends to members of the community who are not receiving our care. You can see this commitment in our bedside salutes to veterans of WWII, Vietnam, and Korea. It permeates our charity efforts, guides our approach to COVID-19 restrictions, and drives our participation in the communities we serve.
Most recently, VITAS participated in the 33rd annual Vietnam and All Veterans Reunion in Melbourne, Florida, a weeklong series of events that comprise one of the largest veteran reunions in the US.
Tears and Camaraderie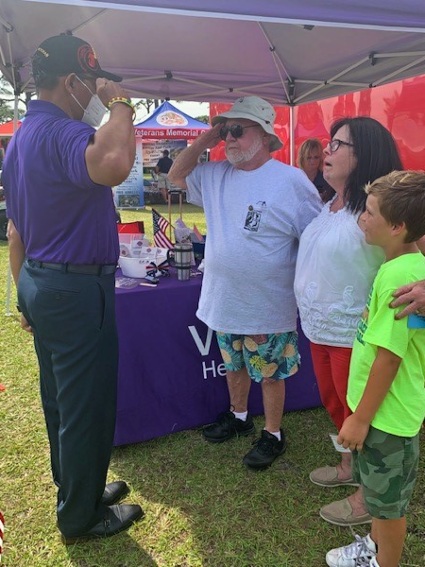 Against the backdrop of the Vietnam Traveling Memorial Wall in Wickham Park, VITAS admission liaisons Adrianne Vyasulu Leonhardt, LCSW, and Fred Robinson—both of them Marine veterans—performed pinning ceremonies, met with local and national veteran organizations, and recognized military servicemembers who had never received the honorable homecoming they deserved.
Fred drove in from Orlando to present attendees with the 50th Anniversary of the Vietnam War Commemoration lapel pin and presidential proclamations.
A Vietnam veteran himself, Fred was proud to welcome home his comrades in the presence of their families and peers.
"There were so many tears of joy and so much camaraderie at this event," Adrianne said. "A lot of our Vietnam veterans never talked about their service to their grandchildren or their own families. Being publicly saluted made their families so proud."
She represented VITAS during the midweek Vietnam and Veterans of Brevard event, educating attendees about the benefits of hospice and our veteran-specific services.
Some veterans would approach her booth to learn more about hospice, discover she was a Marine, and wind up sharing their emotional military experiences.
'A Sense of Peace and Reconciliation'
Adrianne felt truly at home among so many military personnel, able to provide special support because of her ability to speak the "language" of US veterans.
"Doing my job at VITAS reminds me so much of my time in the Marines," she said. "I love providing education about hospice, and when veterans who have never spoken about their service finally feel comfortable opening up to me, or allowing me to salute them, it's huge. It brings a sense of peace and reconciliation to their life."
In a new VITAS-produced video released in time for Military Appreciation Month, Faith Protsman, MD, lends her authority as a US Army veteran and VITAS regional medical director in California to explain the range of services veterans can expect when they're referred to hospice care with VITAS.
Using only a few words, she underscores the VITAS perspective on veteran care:
"Veterans of the United States military honor us with their service. When they're ready for end-of-life care, VITAS Healthcare is honored to provide it."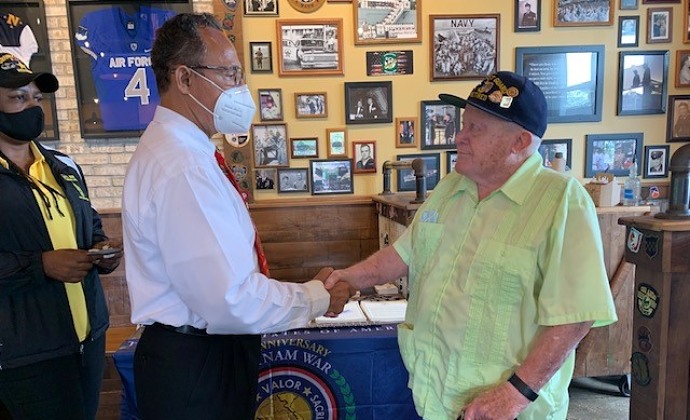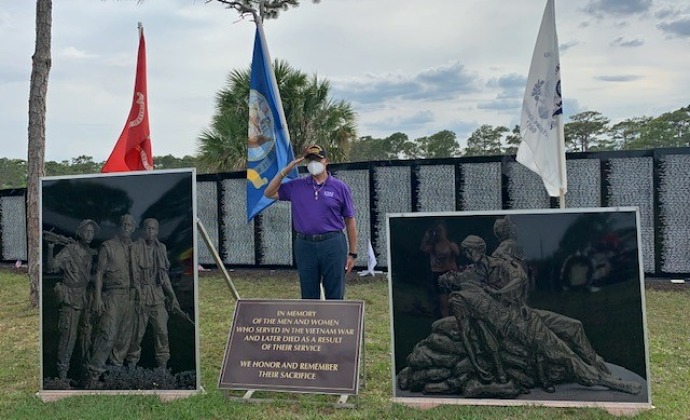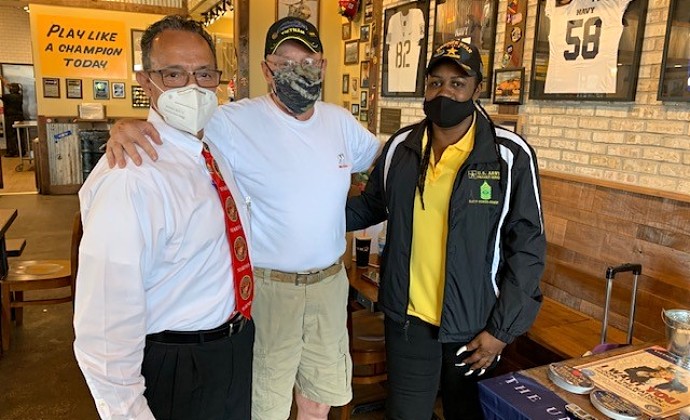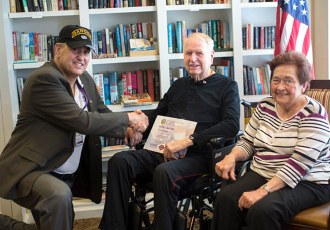 Specialized Care for Veterans
VITAS ensures that all veterans receive compassionate and appropriate end-of-life care.
Download Our Resource Guide