Volunteers
VITAS Volunteers: Community Connections who Serve Patients in So Many Ways
Hospice volunteers are mandated by law for any Medicare-certified hospice provider, and they are essential members of our care teams. Volunteers receive training and are held accountable. They work with and serve patients in a variety of roles, from office help to seamstress, phone support to in-person visits.
Volunteers visit patients in their homes, hospitals and residential facilities. They get to know patients, family caregivers and the other members of the VITAS team. They make a difference and they change lives—including their own.
As patients and families decide which care option will be best to meet their needs and respect their wishes, volunteers are much-appreciated links to the community.
Each year, outstanding employees (and volunteers) are acknowledged as VITAS BEST winners for their efforts "Building Excellence, Satisfaction and Teamwork." These volunteers were recognized for their work in 2019: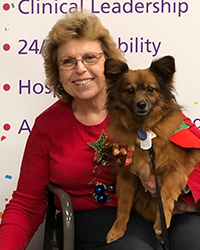 Elenor has been a volunteer with VITAS for six years and completed more than 300 volunteer hours, most of them as a Paw Pals® pet volunteer with her trained dogs. After visiting with her VITAS patients, Elenor ensures that other residents, family members and staff have an opportunity to pet and interact with her dogs.
Her visits are a source of companionship and an opportunity for patients to reminisce about their favorite pets. After each visit, Elenor diligently checks in with the patient's care team to let them know how the visit went.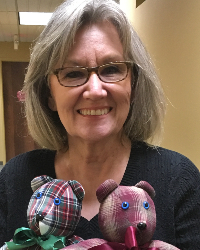 Jen has created more than 100 Memory Bears and Memory Pillows since 2015. Grieving families are grateful for the items she creates, which are made from their loved one's favorite clothing to tangible, huggable, loving memories.
Jen lost her husband of 35 years in a tragic motor vehicle collision when a young driver who was texting didn't see him on his scooter. In his memory, Jen founded the Thomas J. Layden Foundation to help educate the community on the perils of distracted driving.
Jane happily volunteers to visit our Alzheimer/dementia patients, who may be non-verbal but still need companionship. Jane isn't deterred that she doesn't always get a response. She knows that her visits make a difference.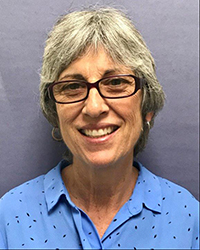 Tracy is dependable, compassionate and caring. She provides important notes and lets the care team know when she observes changes in her patients.
One patient's nurse appreciated Tracy so much she wrote, "I cannot put into words the difference Tracy has made. I honestly believe she has been beneficial to the patient's overall health and well-being. He looks forward to her visits, which are always consistent—and I also have to say that she keeps his love of Tootsie Pops satisfied!"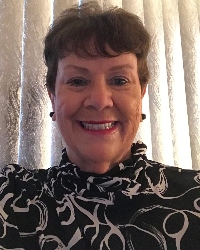 Carol has been a VITAS volunteer since 2018. Her focus is on patients living in Avanté in Mount Dora, a rehabilitation center.
In addition to twice-monthly visits to six Avanté residents, she also takes three other residents to church on Sundays. Carol's commitment to volunteerism spreads kindness, love and gratitude.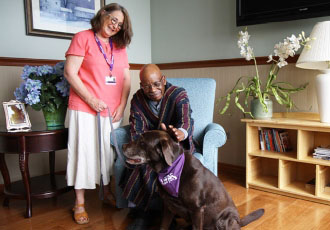 Volunteer with VITAS
Because hospice patients have unique end-of-life needs, VITAS seeks volunteers from all backgrounds, experiences and cultures.
Apply To Volunteer Today