Veterans
Saluting Our Valued Veterans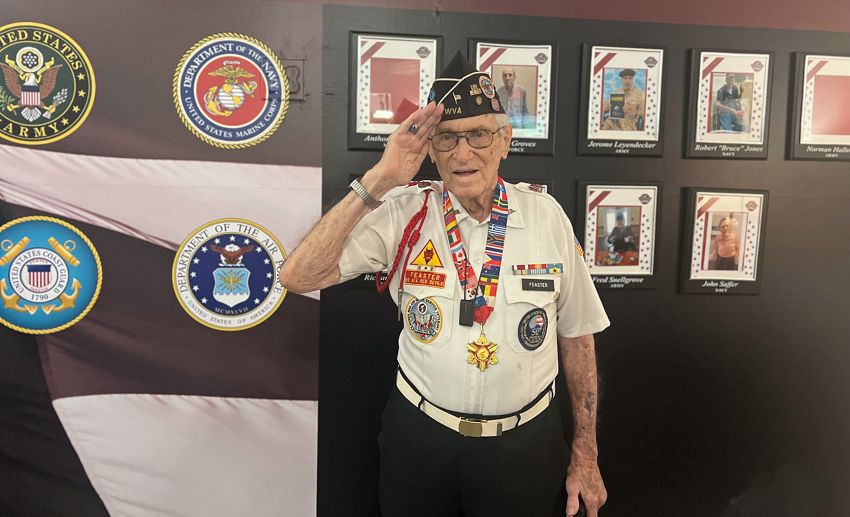 To show honor and respect to the veterans of Charter Senior Living in Gainesville, Florida, VITAS unveiled a veteran wall of honor in July. The memorial wall features the names and pictures of residents who have served in the U.S. military during World War II, the Korean War, and other armed conflicts.
We want to serve those who served us first.

-Christina Coffield, VITAS representative
The event featured a ribbon cutting by the Gainesville Chamber of Commerce and a pinning ceremony led by Officer Patrick Treese, a Coast Guard veteran and head of Newberry High School's Academy of Criminal Justice, along with the up-and-coming generation of service members.
The following veterans received pins:
William Evans, National Guard
Jacob Feaster, Army & Air Force
Wilbur Groves, Air Force
Norman Hallock, Army
Robert "Bruce" Jones, Navy
Jerome Leyendecker, Army
Anthony Messina, Marine Corps
John Saffer, Navy
Fred Snellgrove, Army
Richard Wheeler, Army & Navy
In proxy, Rosalie Spada, who is the oldest living Korean War female Marine, also received a pin.
Making It Personal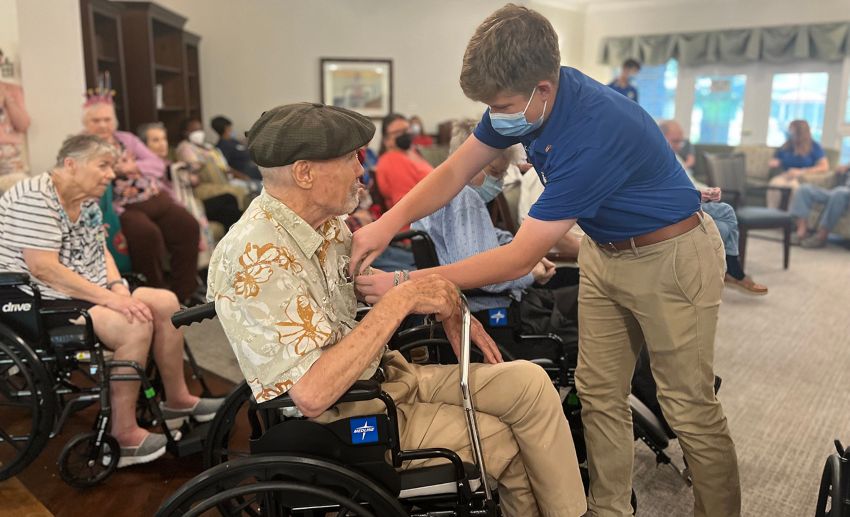 Christina Coffield, the daughter of a veteran and the VITAS representative who led the event coordination, said: "Gainesville veterans are close to our heart. During the pandemic, we partnered with students who wrote 4,000 letters expressing their thanks to veterans for the freedoms they enjoy today. We want to serve those who served us first."
Echoing this sentiment was Angela Hamrick, general manager for VITAS in the Nature Coast.
"At VITAS, every day is Veterans Day," said Angela. "Our experts are trained to help meet the unique needs veterans face as they near the end of life, and our dedicated hospice teams provide compassionate care to improve their quality of life. Through pain and symptom management, VITAS can help them make the most of their remaining time."
Other VITAS team members showed their appreciation and regard for the sacrifices of these veterans by attending the ceremony, including Director of Market Development Donald Bussey, Rep Isaiah Brinza, Volunteer Manager Lynda Schladant, and Army veteran volunteer Lacey Wallace.
Recognition on a Statewide Level
Community and state leaders also joined the day's events to honor the veterans.
Dirk Frazel, regional field director for the Republican Party of Florida, read a letter of commendation from Governor Ron DeSantis and Senator Marco Rubio for VITAS' work in honoring and upholding the community's veterans.
Following the presentation, representatives from the Veterans Administration offered education to veterans and their families on how to maximize their benefits. VITAS partners with veterans to determine benefits and serves as a resource for advance care planning, including for those who are not patients.
Since 2019, the Gainesville community has welcomed VITAS hospice teams in delivering compassionate care to patients and their families at home throughout Alachua County and the Nature Coast.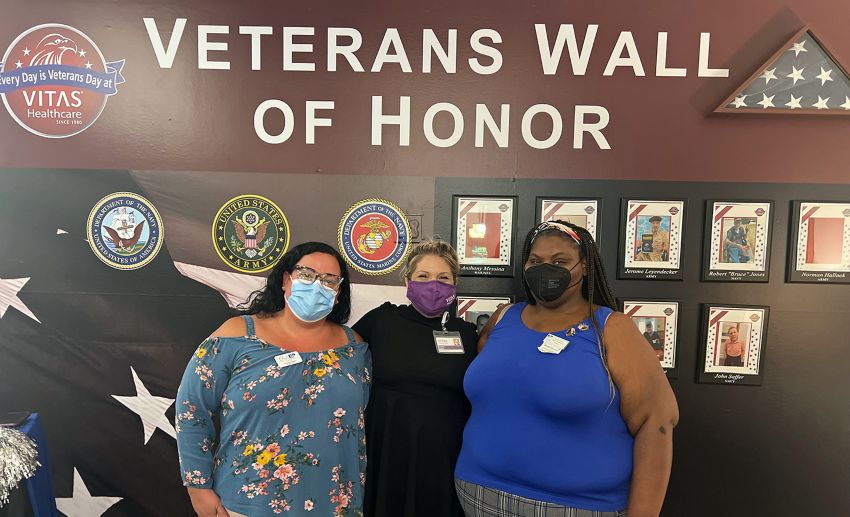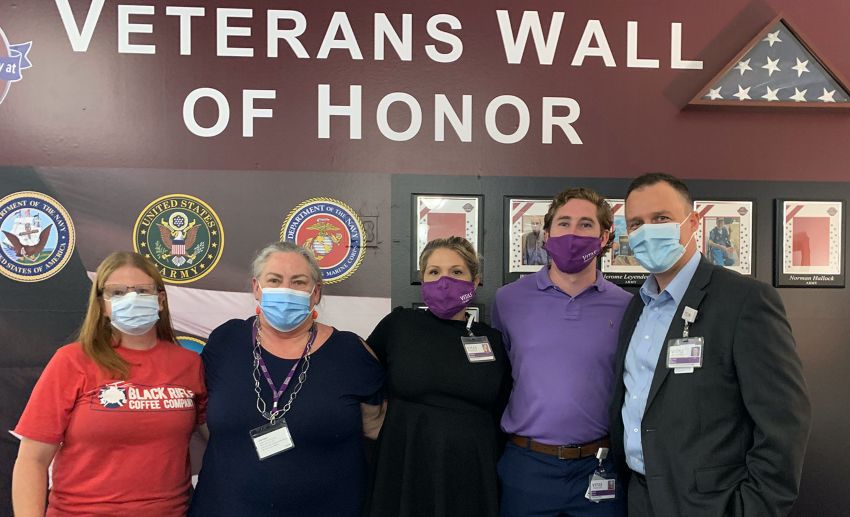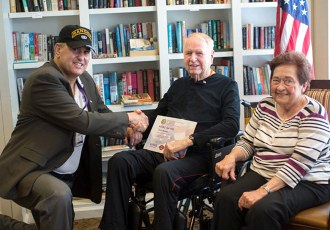 Specialized Care for Veterans
VITAS ensures that all veterans receive compassionate and appropriate end-of-life care.
Download Our Resource Guide