Volunteers
VITAS Staff and Volunteers Bring Virtual Reality to Patients in Orlando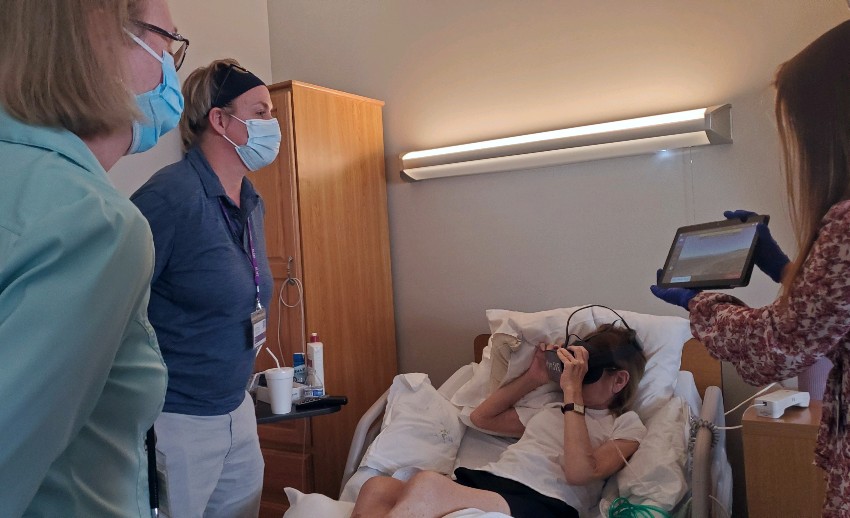 VITAS patients Nancy Speer and Mary Jean Peterson went sightseeing around the globe, taking in well-known landmarks thousands of miles away.
They watched wildlife in its natural habitat and enjoyed calming scenery.
Thanks to VITAS and AT&T, both women were able to embark on their immersive journeys from the comfort of their homes in Orlando, Florida. In 2019, AT&T and VITAS collaborated on a study to determine how virtual reality (VR) therapy and 5G networking could improve a hospice patient's quality of life.
An Orlando pilot project, involving Nancy and Mary Jean, represents the latest step toward broader adoption of this unique care tool, which VITAS originally tested in Southern California.
Medicare requires all hospice providers to offer the same core services to patients. As the nation's leading provider of end-of-life care, VITAS has the resources and expertise to offer services that other providers don't—including VR therapy.
'You Can Literally See Their Bodies Relax'
Rob Bacon, volunteer services manager for VITAS in Orlando, oversaw the local pilot project with support from his volunteers, general managers, and the local interdisciplinary hospice care team, which includes medical personnel, a social worker, and chaplain.
VR technology, he says, offered a chance to re-engage volunteers and comfort patients after a year of COVID-related restrictions on both.
"VR allows patients to reduce their anxiety and provides opportunities to reminisce about places they've visited or have wanted to visit," he said. "You can literally see their bodies relax and feel a sense of ease in their demeanor."
Rob's observations align with the findings of the VITAS-AT&T study, which suggests that VR offers at least three key benefits to hospice and palliative care patients: pain relief, virtual "sightseeing," and opportunities to connect with loved ones.
Services That Set VITAS Apart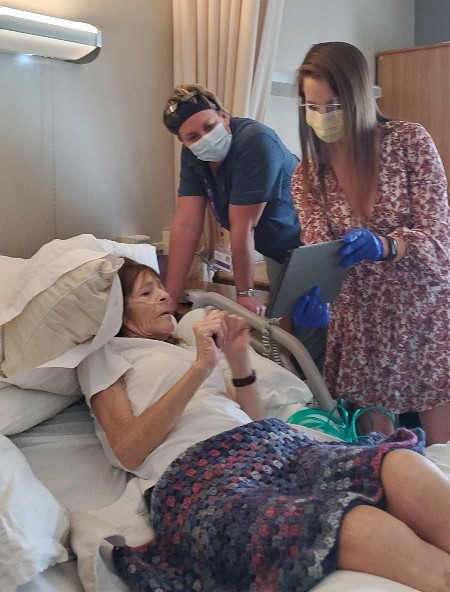 With VR's 360-degree visual and auditory experience, Nancy and Mary Jean were able to travel temporarily beyond the limitations of their advanced illness, and they found a rare sort of relief that couldn't exist without the new tool.
"Our patients have simply been amazed by this technology," Rob said. "It was very heartwarming to see their reactions as soon as they put on the goggles."
At VITAS, clinicians and other members of the interdisciplinary team have typically administered patients' VR experiences. This pilot project opens the door to expanded usage by VITAS volunteers, who play a key role in supporting patients and their families.
Rob says his team has already requested more VR headsets and tablets to power the virtual-yet-meaningful journeys. He's looking forward to training and equipping more volunteers to provide high-tech relief.