Cultural and Religious Diversity
VITAS Re-Commits to Outreach, Education, and Care During Black History Month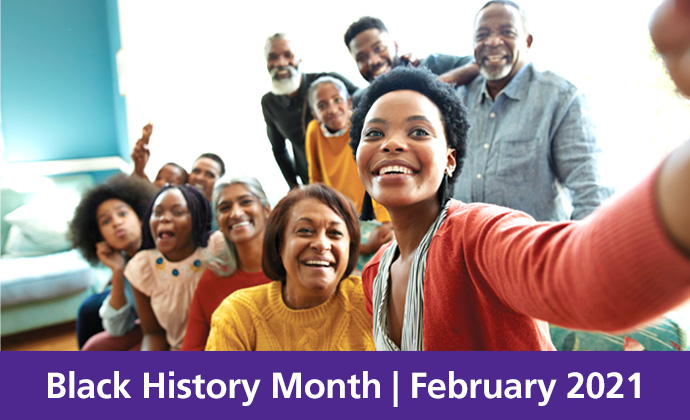 Key events of 2020, including national and worldwide demands for racial equality and the undue impact of COVID-19 on Black communities, reinforce VITAS Healthcare's commitment during Black History Month in February to support our Black patients, healthcare partners, and communities by providing and ensuring greater access to—and understanding of—compassionate end-of-life care.
For more than 20 years, VITAS has embraced community outreach as a valuable tool to care for Black communities throughout the US, an initiative marked by community education about hospice care, education of our professional healthcare partners about hospice and palliative medicine, and community events that allow families and communities to grieve and recover from loss.
Successful outreach begins with trust, says Kristopher Halsey, bereavement manager for VITAS in Philadelphia, with a focus on addressing misconceptions about hospice care and providing accurate information about hospice's value in helping patients and families embrace quality of life near the end of life.
'We're on the Journey with You and Your Family'
"Educating the community is important because they really need trust," Halsey says. "They need to know that someone is there to trust. That was one of my main roles with coming on board (at VITAS) is being able to talk about end-of-life care and reassuring the community that we're here to help you, to support you during one of the most challenging times in your life. We're on the journey with you and your family. We hold your hands, sometimes figuratively and sometimes literally."
Support comes through VITAS-led educational outreach to church and community groups and at local health fairs and community events.
"We're here to help you, to support you during one of the most challenging times in your life."

Kristopher Halsey, VITAS bereavement manager
Throughout the US, VITAS has sponsored public ceremonies, butterfly and balloon releases, and public events (in person and now virtually) on Memorial Day, Veterans Day, and Valentine's Day to help individuals and communities honor the memories of those who have died. Special Mother's and Father's Day community events honor the memories of beloved mothers and mother-figures, and fathers and father-figures.
For healthcare professionals, our clinicians and educators work closely with the End-of-Life Nursing Education Consortium, National Black Nurses Association, Chi Eta Phi Nursing Sorority, American Assembly for Men in Nursing, and other organizations to educate Black nurses, physicians, and clinicians about the value of goals-of-care conversations and compassionate end-of-life care.
"We've taken our educational programs to a lot of those organizations so they can be more effective in understanding end-of-life care and understand how they can provide support and excel in their role as providers and clinicians," Halsey explains.