Volunteers, Music Therapy
Young Musicians Use Their Talent to Help VITAS Memory Care Patients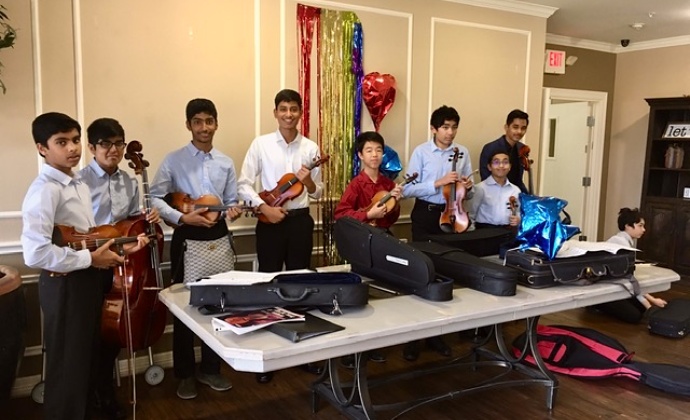 In a Dallas, Texas, senior living center, eight middle-school-aged boys rosin up their bows, tune their instruments and launch into an evocative melody.
The onlooking seniors fall quiet. Even residents who typically show no reaction to the world around them begin to tap and clap along to the musical rhythm.
Started by eighth-grader Ishan Vemireddy, the group of string players known as Salutem Instrumentals has become quite popular in assisted living communities, especially in memory care centers where VITAS patients with dementia benefit from hearing the volunteers' elegant tunes.
"The fact that [these boys] want to share their talent with our patients is incredible to me," says Marilyn Hill, volunteer services manager for VITAS in Dallas. "You can see the patients in the memory care unit tapping their feet, clapping. They're really getting something from it."
Reducing Stress, Improving Minds
Music reduces feelings of isolation and stress while improving comfort, and some patients show remarkable improvements in memory recall after hearing songs from their past. VITAS even employs licensed music therapists to relieve symptoms as part of a patient's integrative care plan.
However, music doesn't need board certification to lift a patient's spirits or impart other potentially therapeutic effects. Every day, VITAS music across the country entertain and comfort patients through performance, music appreciation and active listening.
"Anything that brings patients some sort of joy is what's most important to me," Marilyn says.
Growing Through Volunteering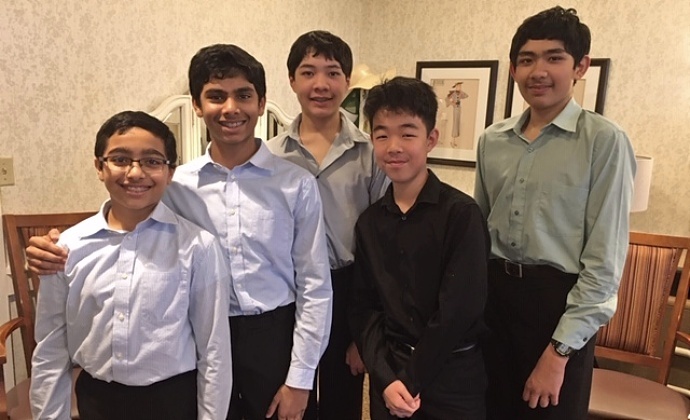 The instrumentalists of Salutem–a Latin word meaning safety or preservation–string together vibrant notes for those whose quality of life has been dulled by memory loss. VITAS is proud of volunteers like Ishan and his talented friends who dedicate their time and passion to improving the lives of others.
Although these 12- to 15-year-olds have yet to stake out a career in music therapy, they are happy to see audiences engaged and enjoying themselves, which in turn drives their dedication to the project.
"The group is determined to continue to grow and put on larger and more frequent performances," says Krishna Vemireddy, Ishan's mom. "They would love to bring together a greater variety of musicians and singers for each of their performances."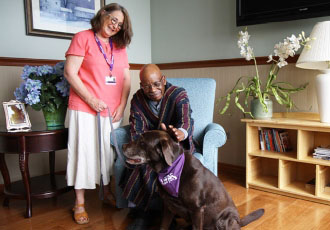 Volunteer with VITAS
Because hospice patients have unique end-of-life needs, VITAS seeks volunteers from all backgrounds, experiences and cultures.
Apply To Volunteer Today