End of Life Wishes, Paw Pals, Volunteers
Decades Didn't Diminish VITAS Patient's Bond With Horses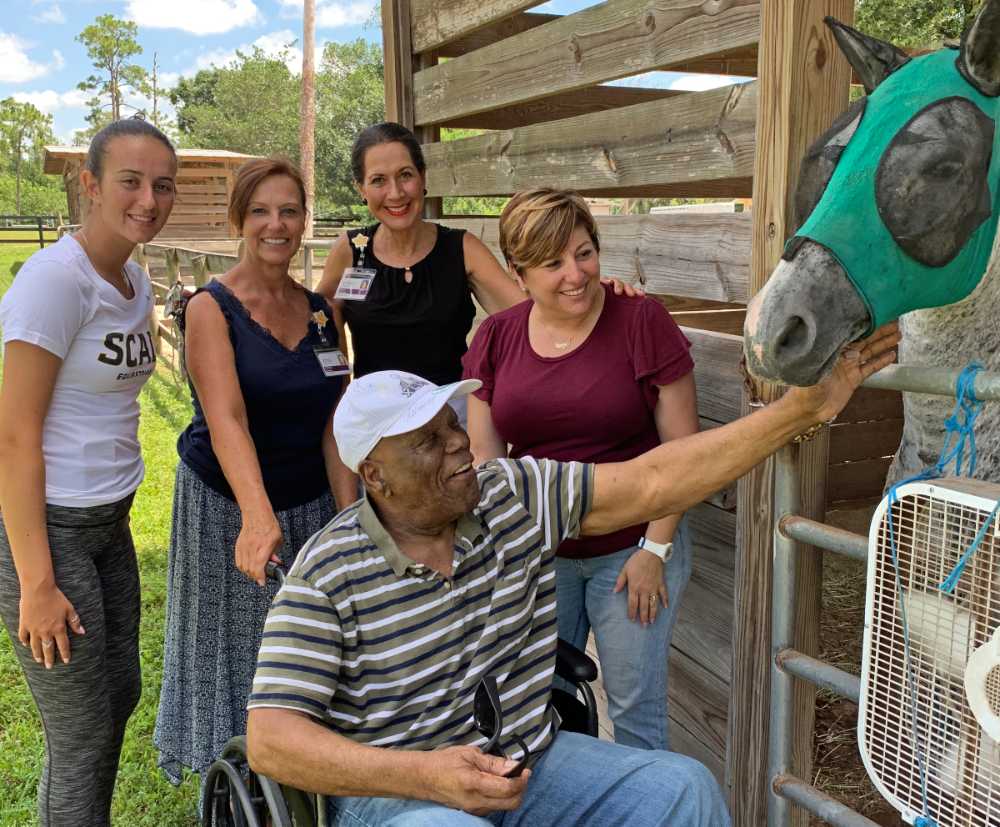 By all accounts, the weather was perfect as Abbi Bentz, RN, and VITAS patient Roy Johnson drove down the gravel road together toward a farm several miles from Roy's assisted living facility.
Roy didn't notice the picturesque sky dotted with cotton-white clouds. The 95-year-old man is blind, unable to tell light from dark. Even if he could have seen the Loxahatchee, Florida landscape, he may not have paid much attention to its beauty—Roy's trip had a singular focus: to mingle with a horse for the first time since 1966.
But this amazing trip wouldn't have happened at all without a bit of serendipity and a long-standing friendship.
It Started With a Discussion About Derby Day
Abbi, a home care nurse, became a VITAS Paw Pals® volunteer after hearing about the program from VITAS Volunteer Manager Gayle Stevens. The women have known each other for more than 15 years.
Abbi and her dog Lady began visiting VITAS patients throughout the Palm Beach area, and eventually, Gayle asked if she could pay a visit to a patient who lived down the road from Abbi.
"When you're working with a patient who is facing the end of life, and they share their limited time with you, and share their stories—it's very special."
That's how Abbi first met Roy, coincidentally a week before the high holy day of horse racing: the Kentucky Derby. When the race came up in conversation, Roy told her about the time he had gone to Churchill Downs to watch the Derby, and how he had grown up working closely with horses.
"You would watch him, and the way he moves his hands, his facial expressions, and his body movements, it's like he's reliving these experiences inside his head," Abbi said. "It's like he's watching the past happen while he's talking about horses."
As an equestrian hobbyist herself, Abbi was inspired by Roy's passion for the animals. So she reached out to a friend who owned a small horse farm and arranged a visit.
'Literally Nostril to Nostril'
Late in the morning of May 20, Abbi and Roy arrived at Manny Aguilar's farm, where a farrier was busy shoeing one of the five horses that live there.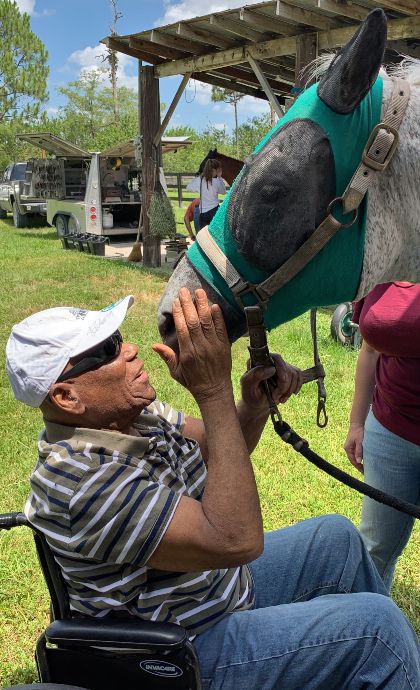 Abbi pushed Roy in his wheelchair closer so he could take in the sounds and smells of the once-familiar work.
Roy was clearly excited to be back in his element, and he recalled being a child and watching the farrier work on his family's farm. But that was nothing compared to the thrill of meeting the next horse: Colin, a freckled grey male.
Their connection, Abbi says, was instant. As soon as Roy was within reach, Colin began nuzzling him.
"There was a moment when Colin put his head down beside Roy, and they were smelling each other, literally nostril to nostril," Abbi recalls. "Knowing horses and how they interact with people, I could tell Colin just knew Roy was a horse person."
Why VITAS Volunteers Matter So Much
Connections between horses and people aren't particularly common in hospice, but connections between VITAS volunteers and patients are, and from these relationships, wonderful and unexpected opportunities may arise for both patient and volunteer.
For the former, it could be as simple as a day on a farm. For the latter, it's often a sense of fulfillment rarely found elsewhere.
"I've done a lot of volunteer work throughout my life. When you're working with a patient who is facing the end of life, and they share their limited time with you, and share their stories—it's very special," Abbi says. "I take it very seriously to know that, in some way, I help them live on through the memories we make together and the memories they share."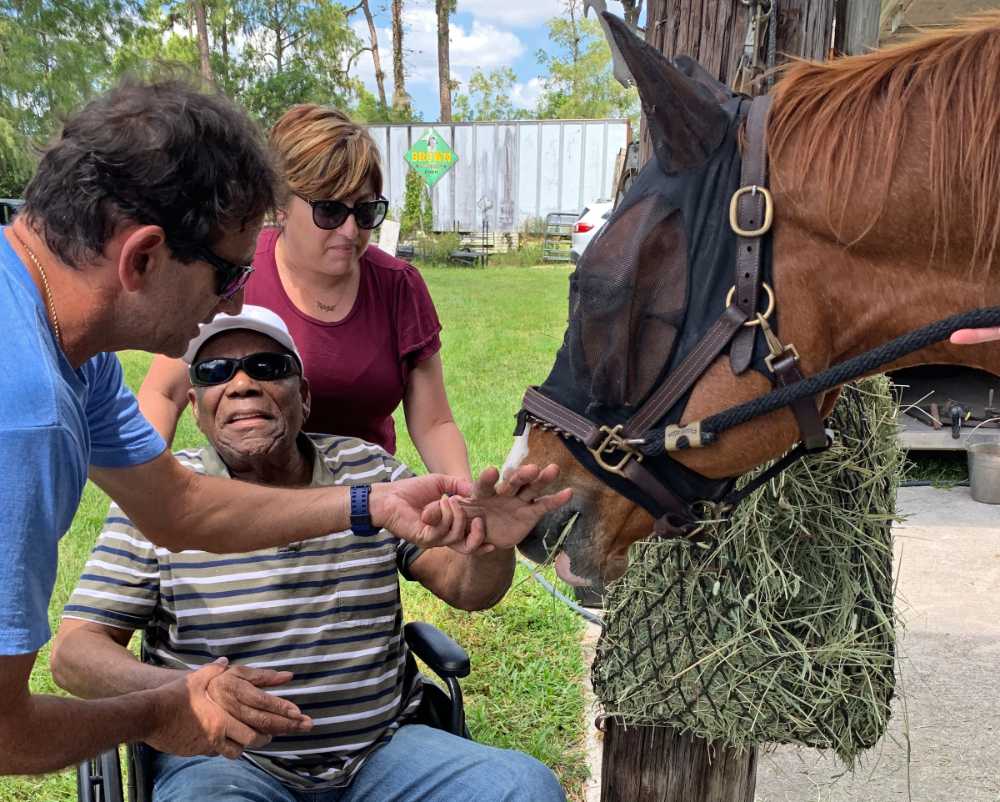 Become a hospice volunteer.