End of Life Wishes
VITAS Patient and Avid Reader Receives Signed John Grisham Novel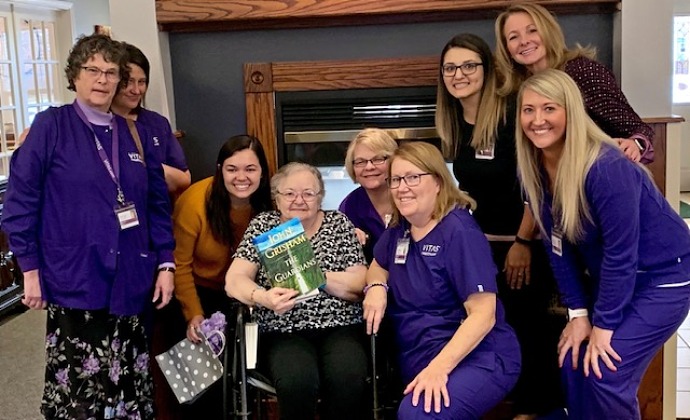 An avid reader and VITAS patient whose favorite author is John Grisham received an autographed copy of his novel, "The Guardians," thanks to her own guardian angel: VITAS Volunteer Services Manager Diana Owen.
When Sandra Fennel became a VITAS patient in Kansas City, Owen contacted the author's agent as part of what VITAS General Manager Mary Reichert calls the Living-Well Wishes program.
Hospice is focused on patients and living well near the end of life. As part of that mission, the Kansas City team talks about patient wishes at every staff meeting.
Owen, the program's point person, makes those wishes come true. In the last year, she has:
Helped a patient ride a horse one final time
Arranged for a hot-air balloon ride
Sent a family to a Kansas City Royals baseball game
Obtained Kansas City Chiefs memorabilia for a football fan
Brought together a patient and motorcycle club
Served Indian cuisine to a patient in a care facility
Sent a veteran to the National WWI Museum and Memorial
When a patient said she'd love a steak dinner, Owen had a steak dinner for two delivered—the same day. When the staff wished for someone who could provide patients with healing touch as part of their care plan, Owen found two Reiki massage therapists to volunteer their services.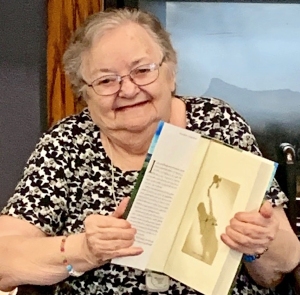 "She's a jack of all trades, and one of the most compassionate people I know," says Reichert.
So a new release signed by one of the nation's most famous and prolific authors? All in a day's work at VITAS.
As volunteer manager, Owen recruits and trains new hospice volunteers and manages the accompanying paperwork. Living-Well Wishes, she says, is the fun part.
"Can you tell I love doing this?" she laughs. "Making wishes happen is my favorite thing to do. It's all about the patients. Whatever we can do for them, we should do. And everyone I contact wants to help when they know it's for hospice. I've never had someone say 'no.'"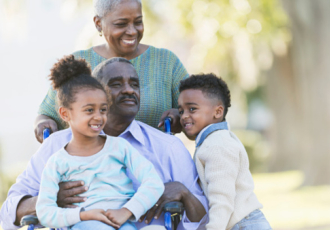 Care Where You Need It
You can enter your ZIP code or city name to see if VITAS services are available in your area.
Search Service Areas