Physicians
'You Really Can Make a Difference' at VITAS, Says Recent University of Miami Hospice-Palliative Care Fellow
Four physicians who recently completed fellowships in hospice and palliative medicine at the University of Miami/Jackson Health System have joined VITAS Healthcare in leadership roles throughout South Florida, a testament to our company's investment in and commitment to the advancement of end-of-life care as both an opportunity-rich career path and medical specialty.
Drs. Angelica G. Torres-Morales, Orly R. Hadar, and Valerie Hart Quezada, join VITAS team physicians in Miami-Dade and Broward counties, and Dr. Kamal Wahab joins VITAS as associate medical director with the Nature Coast team in Gainesville.
We believe the VITAS care model should be the standard in hospice, and we want to ensure they get the very best in end-of-life care training.

-VITAS Chief Medical Officer Joseph Shega, MD
All four credit the personalized, patient-centered care they witnessed, along with the professional expertise of VITAS physicians and mentors who were involved in their training, as factors that influenced them to pursue full-time positions with the nation's leading provider of end-of-life care.
Since 2010, VITAS has been an active sponsor and participant in the fellowship program, a visible community extension of the VITAS Employee Promise, five unifying factors that motivate compassionate professionals to join us—and remain with us—in satisfying careers built on purpose, people, passion, presence, and possibilities.
Investing in the Next Generation of Physicians
During their UM training, fellows hear from VITAS specialists in lectures, attend grand rounds, and shadow VITAS clinicians on patient home visits and in the VITAS inpatient hospice unit at the University of Miami flagship hospital, UHealth Tower.
"We invest in helping train the next generation of hospice and palliative care physicians because we believe the VITAS care model should be the standard in hospice, and we want to ensure they get the very best in end-of-life care training," says Joseph Shega, MD, chief medical officer at VITAS.
Ileana Leyva, regional medical director for VITAS in South Florida, is heavily involved in the fellowship curriculum as a lecturer and mentor. The fellows and her VITAS peers praise her engaging teaching style, her candor with students, and her ability to guide fellows through their training and academic specialties toward productive, rewarding careers and opportunities for growth.
VITAS: 'Front and Center' in Hospice and Palliative Care Education
"The altruistic value of our UM partnership is the value of ensuring that we're front and center in contributing to the field of hospice and palliative medicine and its growth as a physician specialty," says Dr. Leyva. "Involvement also forces us to stay current and updated, involved in an academic setting, and in a position to mentor students. When we have medical students and residents participating in rounds with us, we have to be current with the most recent medical practices and literature, because they'll challenge us."
The four 2021 physicians who joined VITAS in full-time hospice roles represent the most UM fellows from any graduating class to accept job offers in the company's 10-year sponsorship of the fellowship program. Their personal stories and experiences provide compelling insights into their career paths and decisions to join the VITAS team:
Angelica G. Torres-Morales, MD
Home care and inpatient unit physician for VITAS in Broward County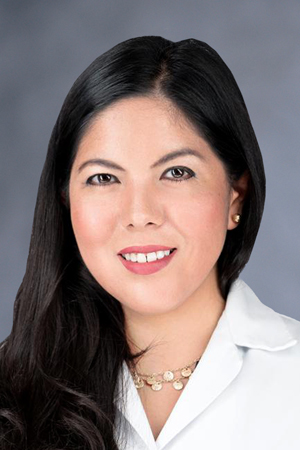 "Ever since I was a medical resident, I realized that VITAS was the only hospice company that went above and beyond to really, truly take care of patients' needs and put the patient at the center of the care plan.
"The fellowship really prepared me for what's outside in real life, and I feel well-prepared to handle the amount of pressure I face every day. This is what I love to do. It doesn't matter if I have to be out working all day. It's completely worth it to know that my patients and families are comfortable and going through the dying process with peace."
She earned a degree in medicine at the Universidad Panamericana in Mexico City, Mexico, and completed a residency in internal medicine at Mount Sinai Medical Center of Florida in Miami Beach, Florida.
Orly R. Hadar, MD
VITAS inpatient and palliative care physician at the Cleveland Clinic in Weston, Florida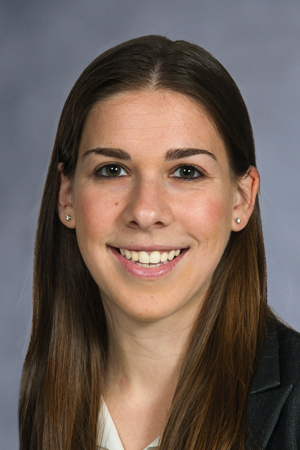 "VITAS was really invested in us, and I noticed that from the first day of the fellowship. They were always present in our fellowship as we were learning, whether in didactics or out in the field or clinically. I was so inspired by some of the VITAS physicians as they engaged in conversations with patients and families, and as they were involved in symptom management.
"I really feel that it's a privilege, an honor, to help patients and their families in what's often the hardest time of their lives. You really can make a difference—and not every doctor or nurse gets the opportunity to do that."
She earned a degree in medicine at Chicago Medical School, in Chicago, Illinois, and completed a residency in internal medicine at the Cleveland Clinic in Weston, Florida.
Valerie Hart Quezada, MD
Team physician for VITAS in Miami-Dade and Monroe counties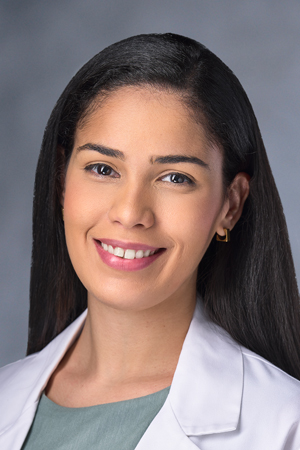 She was inspired to pursue hospice medicine after caring for a patient in her second year of residency— an active, vibrant woman in her 80s whose health declined quickly, and who opted for a do-not-resuscitate order and donation of her body to the university for medical education rather than face ongoing, invasive treatments and surgeries.
"She had what I call 'a good death.' She passed on her own terms, surrounded by her family and able to call her loved ones to say goodbye. That experience has stayed with me over the years," says Dr. Hart Quezada.
"How many people get to choose how they live out their last days? If I can offer a patient dignity on their own terms, offer them quality of life and respect for their wishes, and accompany them through that process, it makes a huge difference in their lives and mine, too."
She earned a degree in medicine at the Instituto Tecnológico de Santo Domingo (Intec) in the Dominican Republic, and completed a residency in internal medicine at the University of Connecticut in Hartford, Connecticut.
Kamal Wahab, MD
Associate medical director for VITAS in Gainesville, FL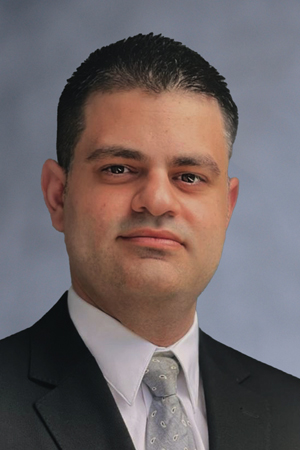 "I take it as a moral responsibility to provide care, whenever and wherever I'm needed. It's very satisfying to have the privilege to treat both the patient facing the end of life as well as their family members.
"I was exposed to hospice and palliative care during my geriatrics fellowship, and I'm a family person. That's why I see a great future in hospice and palliative care."
He earned a degree in medicine at University of Balamand Faculty of Medicine and Medical Sciences in Lebanon, and completed a residency in family medicine at the American University of Beirut Medical Center in Beirut, Lebanon.
In addition to the University of Miami program, VITAS is involved in fellowship training at the University of Chicago, Thomas Jefferson University in Philadelphia, Stanford University in Southern California, Aurora Health in Milwaukee, University of Texas-San Antonio, Naples Community Hospital in Naples, Florida, and University of California, Irvine, in Irvine, California, and other locations.
Explore open VITAS positions for physicians and advanced registered nurse practitioners.