Working at VITAS
A Proud VITAS Statistic: 80.4% of Our Employees Are Women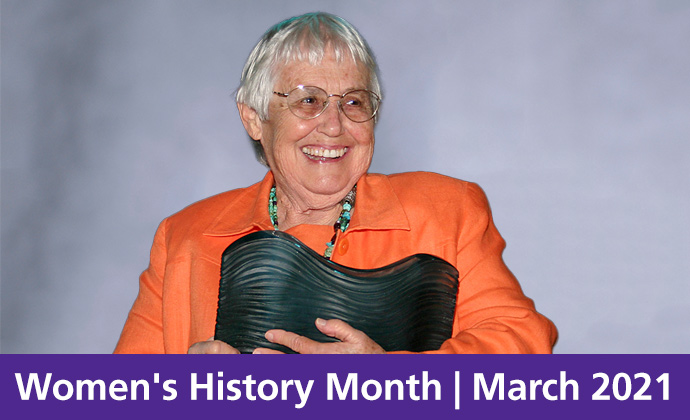 As the nation celebrates Women's History Month in March, VITAS celebrates its legacy as a healthcare provider that was co-founded by a visionary woman and boasts a 2021 workforce powered by more than 80% women.
We are very proud that the co-founder of VITAS Esther Colliflower (pictured) continues to be a role model for all women across VITAS and the hospice industry. Colliflower's pursuit of a new form of healthcare for patients who are near the end of life led to the founding of the hospice company that has evolved since 1978 into VITAS Healthcare.
Colliflower was a nurse and college lecturer whose team-taught course on "Life Affirmation and Death Attitudes" at the former Miami-Dade Community College in the 1970s led to an exploration of compassionate healthcare for patients as they near the end of life. Esther was one of the great visionaries who identified the importance of hospice services to patients and their families in communities across the nation. In doing so, Esther enabled clinical professionals everywhere to make an incredible difference in the lives of others when they need it most.
In partnership with Hugh Westbrook, a Methodist minister and her hospice co-founder, Colliflower lobbied state and federal legislators, piloted and documented the hospice concept, and was instrumental in the passage of laws that officially defined interdisciplinary hospice care and led to its coverage by Medicare in the early 1980s.
A Woman-Inspired Legacy Continues
Building upon Colliflower's vision, VITAS has continued to thrive because of the leadership, skills, knowledge, inspiration, and drive of tens of thousands of women who have followed her lead over the decades.
The opportunities for career growth within VITAS are boundless across all aspects of our business. The possibilities are evidenced by the numerous employees across VITAS that have been able to learn and grow from a nurse position to regional or senior-level executives.
Learn More: How the VITAS Employee Promise Empowers our Teams >
At VITAS, we are very proud of our women leaders and their extraordinary contributions. Women fill leadership roles throughout VITAS as executive vice presidents, directors, managers, team leaders, and educators. They are industry-leading experts on topics ranging from state-of-the-art hospice and palliative care, healthcare finance, and outreach to underserved communities to quality improvement, human resources, and grief/bereavement support.
These women leaders continue to pay it forward in mentoring and supporting other women to reach their aspirations within VITAS. We credit the clinical expertise, diversity of thought, and leadership capabilities or our women for propelling VITAS to be the best provider of end-of-life care and an incredible place to work.
This month, and every day, we honor our talented women within VITAS, and we thank them for their commitment, compassion, and can-do attitude.
If you're interested in a career with a healthcare provider that values and rewards the skills, knowledge, and contributions of women, consider applying to join the VITAS team.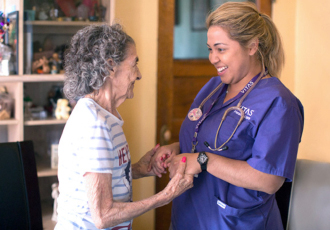 Choose a Career with VITAS
We offer a variety of full-time, part-time and per-diem employment opportunities. Employees earn competitive salaries and have the flexibility to choose a benefits package suitable to their own needs and lifestyle.
See Current Opportunities