Diversity, Working at VITAS
Bringing the Lessons Home: Experiences Abroad Impact Clinicians' Care in the US
VITAS clinicians are hospice and palliative care experts, informed by years of ongoing education, clinical experience, and collaboration with healthcare partners from every specialty. Their unflagging commitment, compassion, and can-do attitude are what make the VITAS Difference in patients' and families' lives every day.
Every VITAS clinician is empowered by leaders who are present and supportive of their teams' personal and professional growth. Several of our physicians bring something extra: personal experiences with international healthcare that have expanded their perspectives and honed their insights into their work in the US.
If you're considering a career in end-of-life care, these doctors' stories offer opportunities to learn, grow, and develop a broader picture of the hospice and palliative care disciplines.
Seeing the Bigger Picture
"I'm passionate about giving a voice to people who are terminally ill and advocating for them."

-Preeya Desh, MD, VITAS physician
In the United States, palliative care is a well-established specialty with ample room to grow. Providers, patients, and legislators are pushing for more widespread training, integration with curative care, and access to comfort-focused services. The Centers for Medicare and Medicaid Services (CMS) is exploring new community-based palliative care payment models to support growing demand for care.
Elsewhere in the world, palliative and hospice care face severe barriers to adoption, practical implementation, and access.
The World Health Organization estimates that only 14% of 40 million-plus patients worldwide receive the care they require to ensure quality of life amid serious or chronic illness. The greatest deficits in care exist in poor and developing nations.
As a medical student in Tamil Nadu, India, VITAS physician Preeya Desh, MD, witnessed patients suffering without access to pain medication or other palliative measures. The experience opened her eyes to an underemphasized human rights issue and fueled her passion for global health work.
Speaking the Language of Compassionate Care
"In developing countries, the end of life is viewed with expectation for lots of suffering," says Dr. Desh. "I'm passionate about giving a voice to people who are terminally ill and advocating for them. This has translated very well to my work at VITAS."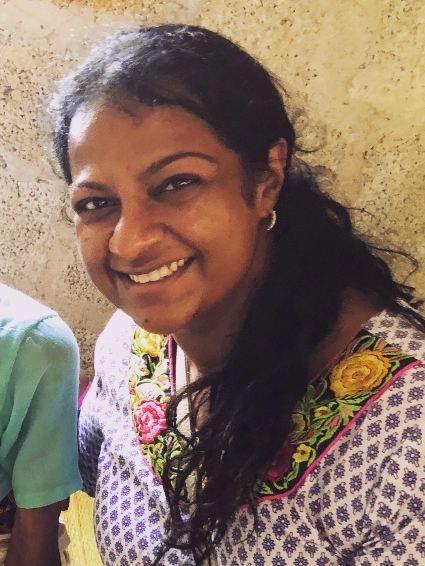 Dr. Desh sees patients from every background as she provides hospital-based palliative care in West Palm Beach, Florida. While the average Floridian enjoys access to care that her patients in India would have envied, she knows that access doesn't equate to acceptance—especially when a patient's culture imparts a more stoic approach to suffering.
Cultural sensitivity, a light touch, and an open mind help her connect with her patients at home and patients she assists through her participation in ongoing global health initiatives.
"Everyone I see at VITAS is a microcosm of the bigger picture in global health," she says. "Because I have one foot in both worlds, I think my worldview is bigger—I can speak both languages, figuratively."
Most recently, Dr. Desh has leveraged her unique skillset and global awareness to support care in India, raising money for oxygen-deprived COVID-19 patients and offering best practices and medical guidelines to the physicians who provide their care.
Unblurring the Lines in Palliative Care
Mythili Bharadwaj, MD, also found herself providing palliative care in India, but under more uniquely intimate circumstances.
"I didn't know what to do. ... VITAS was my savior."

Mythili Bharadwaj, MD, VITAS medical director
In 2019, Dr. Bharadwaj's 90-year-old mother began showing signs of dementia while they were living together in St. Louis, Missouri. Dr. Bharadwaj decided to send her mother back to India to live with her brothers, hoping they could provide more attention, socialization, and opportunities for activity. It helped, too, that her mother felt she had met her goals in the US and was ready to spend more time with her other children.
Already a busy practitioner, Dr. Bharadwaj began taking more frequent trips to India to assist with her mother's care and alleviate some of the potential caregiver stress her family faced. During COVID-19, she found herself locked down in the country, separated from her husband and children. She made the most of her time by volunteering with a local agency that supported elderly patients with chronic illnesses who lacked access to food, medications, and care during the lockdown.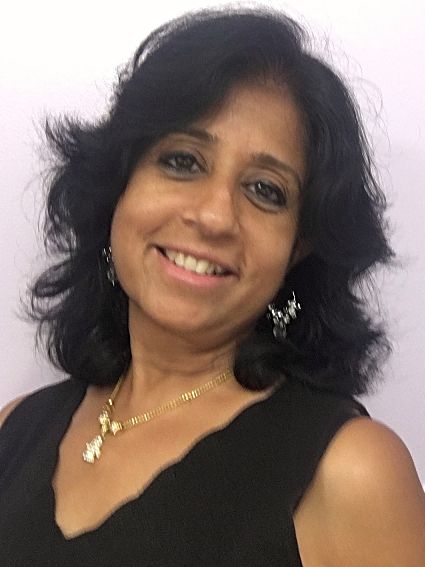 Throughout this period, she often reflected on the stark difference in palliative services between the two worlds she called home.
Within Indian public consciousness, Dr. Bharadwaj explained, the lines between palliative care and hospice care were nearly nonexistent. Patients lacked public health education. They often avoided services that could improve their quality of life out of concern they would be left to die in a facility.
Cultural acceptance of suffering and a taboo against housing aging loved ones in nursing homes collided with the reality of underfunded and poorly supplied providers, leading many families to oversee care on their own at home, with whatever support they could muster from their local healthcare system.
When Dr. Bharadwaj finally returned to St. Louis, she and her husband were both out of work and feeling defeated. She discovered new professional possibilities at VITAS.
"I didn't know what to do. I had no viable options, but I needed to work," she says. "VITAS was my savior."
In July 2020, Dr. Bharadwaj joined VITAS as medical director in St. Louis. Today, she leads the local interdisciplinary team and provides medical expertise shaped both by decades of clinical experience and a unique cultural lens.
While conditions and resources differ, Dr. Bharadwaj says the US and India share some common "triple-A" barriers to palliative care: access to amenities, awareness, and acceptance (or lack thereof). Education rooted in understanding—especially understanding of a community's specific culture—offers an opportunity to connect people with the care they want but may not fully comprehend.
Appreciating Unique Resources at VITAS
June Mayugba, MD, first encountered end-of-life care long before becoming senior medical director for VITAS in Palm Beach, Florida.
As a child in the Philippines, she remembers visiting aging residents in a nursing facility and feeling that they had been abandoned by their families. Typically, elderly patients in the Philippines are cared for and allowed to die at home.
"For me, the most important thing is the psychosocial support I get from the team."

-June Mayugba, MD, VITAS senior medical director
Dr. Mayugba wasn't alone in her beliefs about end-of-life care. Due to poor palliative infrastructure and lack of public awareness, "there was [effectively] no such thing as hospice," she says.
"[In the Philippines,] when you tell the family there's nothing more you can do, they will bring the patient home, and since most homes are multi-generational, family members take turn in caring for the patient. But this is often not enough, as patients still suffer due to lack of comfort medications, clinical visits, and psychosocial support."
Those experiences and cultural perspectives have given Dr. Mayugba an appreciation for the resources available in the US—and particularly at VITAS.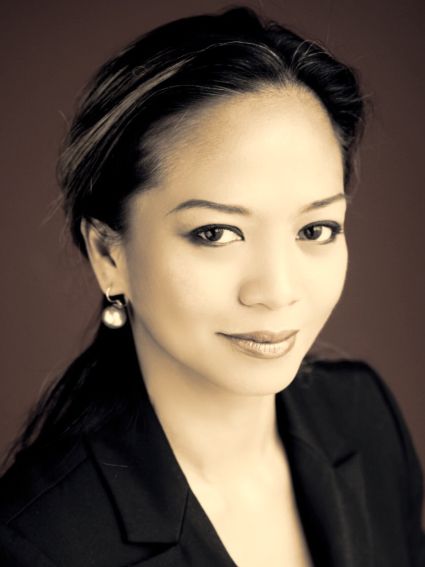 In addition to a far-reaching healthcare infrastructure, Dr. Mayugba knows she can provide care for patients from every background and in any setting thanks to ongoing opportunities for clinical training, community-level outreach efforts, and the backing of an expert interdisciplinary team. These benefits simply don't exist in many other parts of the world, yet they offer a considerable advantage when caring for patients from those places.
The most valuable resources are the people with whom she works: a diverse, compassionate team of professionals who understand that supporting patients and families means supporting their colleagues.
"For me, the most important thing is the psychosocial support I get from the team. They help me align the goals for the family and individualize the care process to the patient," she says. "Those are things we strive for. You don't get second chances in death and dying."
Bring Your Unique Experiences to VITAS
No matter your background, your unique experiences and personal perspectives could help our teams make a meaningful difference in the lives of hospice patients and their families. If you're ready for a people-focused career defined by unlimited compassion, commitment, and can-do attitude, explore VITAS opportunities near you.