Physicians
Pathways to a Career in Palliative Care
The hospice and palliative care specialty attracts people who are driven to make a difference in the lives of patients, families, and entire communities.
While every professional follows their own path to this discipline, certain common experiences seem to propel entire careers toward comfort-focused care.
A loved one's end-of-life experience, a meaningful moment in school, or a professional encounter with palliative care can open doors to unconsidered possibilities and undiscovered passions.
A Career that Provides Compassionate Care
For some hospice and palliative care professionals, tragedy marks the trailhead to their life's most meaningful work.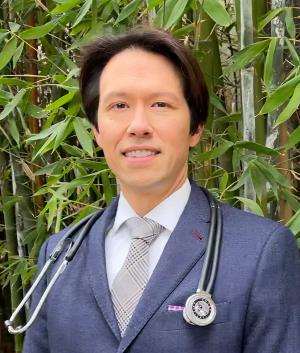 Adam Kendall, MD, was in medical school when his grandmother became seriously ill and underwent intubation. She was a member of the Hemlock Society, an organization dedicated to helping patients achieve "a good death," and Dr. Kendall believes she would have prioritized comfort and dignity near the end of life.
Unfortunately, his grandmother was unable to communicate her preferences for care when it mattered most and died with a breathing tube in her trachea.
"That was very hard for me to watch, because I know that my uncle would have supported a transition to hospice, but her physicians didn't feel that was appropriate to discuss," says Dr. Kendall, who serves as medical review physician for VITAS in Orange County, California.
"That brought a lot of context to my focus [in medical school]," he says. "I met a lot of hospice physicians who inspired me to create balance in life. They seemed very gratified to provide compassionate care to patients."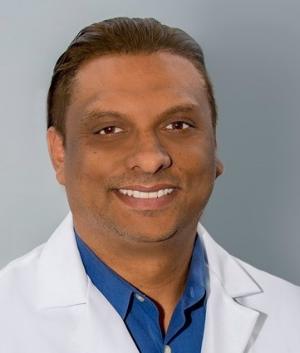 Sunil Pandya, MD, faced a similar revelation after his mother died in the hospital in 2011 without a goals-of-care discussion or palliative care. Dr. Pandya had spent a decade practicing internal medicine as a hospitalist when he realized that hospitals lacked the resources and the special touch necessary for end-of-life care.
"It was basically the worst way to die," says Dr. Pandya, who joined VITAS as associate director in Naples, Florida, in 2019. "I didn't realize how much that impacted me. I thought I was joining VITAS on my peers' recommendations, but looking back, this event led me to hospice."
When Dr. Pandya's father died in a VITAS inpatient unit in March 2021, the difference in care and quality of life was "night and day," he says.
"He couldn't have had a more blessed ending to what was an eventuality that couldn't have changed."
'These Are My People'
For other hospice and palliative care professionals, a focus on comfort care begins during hands-on training, when the realities of curative care become apparent.
Patty Wu, MD, says she was introduced to palliative care while performing her residency at Cedars-Sinai Medical Center in Los Angeles, California.
"As I was finishing up my training, I came to realize medicine wasn't really what I envisioned when I was a student," says Dr. Wu, medical director in California's San Gabriel Cities. "I wanted to help people learn about their bodies, help them understand and make good decisions. In hospital settings, sometimes those things get lost."
Related: What You Can Expect from a VITAS Career >
A palliative physician recommended Dr. Wu explore comfort care. She pursued a fellowship in hospice and has dedicated her career to palliative medicine ever since.
"These are my people. This is the type of medicine I want to practice," she remembers thinking after discovering the palliative specialty. "I wanted to make sure patients and families have opportunities to make decisions, to have comfort, to meet their goals of care."
Finding Purpose in Their Work
Healthcare professionals whose careers are already underway sometimes find that the path toward palliative care begins in the workplace.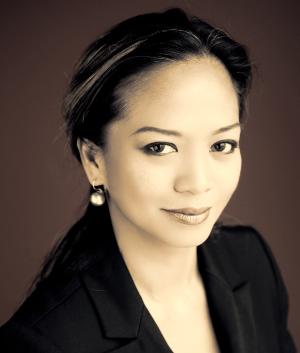 June Mayugba, MD, attended medical school in the Philippines, where hospice and palliative care is largely underdeveloped compared to the US.
After completing her residency in New York City, Dr. Mayugba—now senior medical director in Palm Beach, Florida—noticed "a disconnect between the hospital and reality."
"It's kind of an eye opener—some of these patients aren't even good candidates for rehabilitation. Since no goals-of-care conversations were done in the hospital, the expectations from the family aren't even realistic, as they are not aware that their loved ones are in the advanced or end stage of their disease process," she says.
Neither med school nor residency had offered Dr. Mayugba any guidance on having "the talk" about end-of-life goals and wishes with patients and families.
With a geriatric patient base, she learned by trial and error, and eventually "fell in love with the palliative goals-of-care conversation."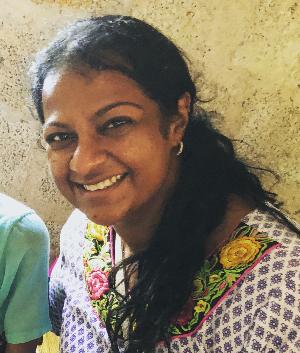 Preeya Desh, MD, was a pediatric oncologist when she went on a medical mission trip to India. She saw value in palliative care and brought medical teams from the US to train local doctors in the country, where a lack of pain management resources often leads to preventable suffering at the end of life.
After witnessing the distress of a patient with terminal breast cancer with untreated symptoms, Dr. Desh decided she could do more.
"Instead of outsourcing the expertise for palliative care," she says, "I decided to change careers to become a palliative care physician."
Today, she's found purpose providing hospital-based palliative care to VITAS patients in West Palm Beach, Florida.
"I'm passionate about giving a voice to people who are terminally ill or dying, and advocating for them," she says.
Explore the Possibilities of a VITAS Career
Over 11,000 members of the VITAS team are living their professional purpose in supporting patients' quality of life. If you're interested in a meaningful, people-focused career in hospice and palliative care, explore opportunities near you.