Volunteers, Diversity
VITAS Volunteer Manager: Finding the Right Volunteer for the Right Patient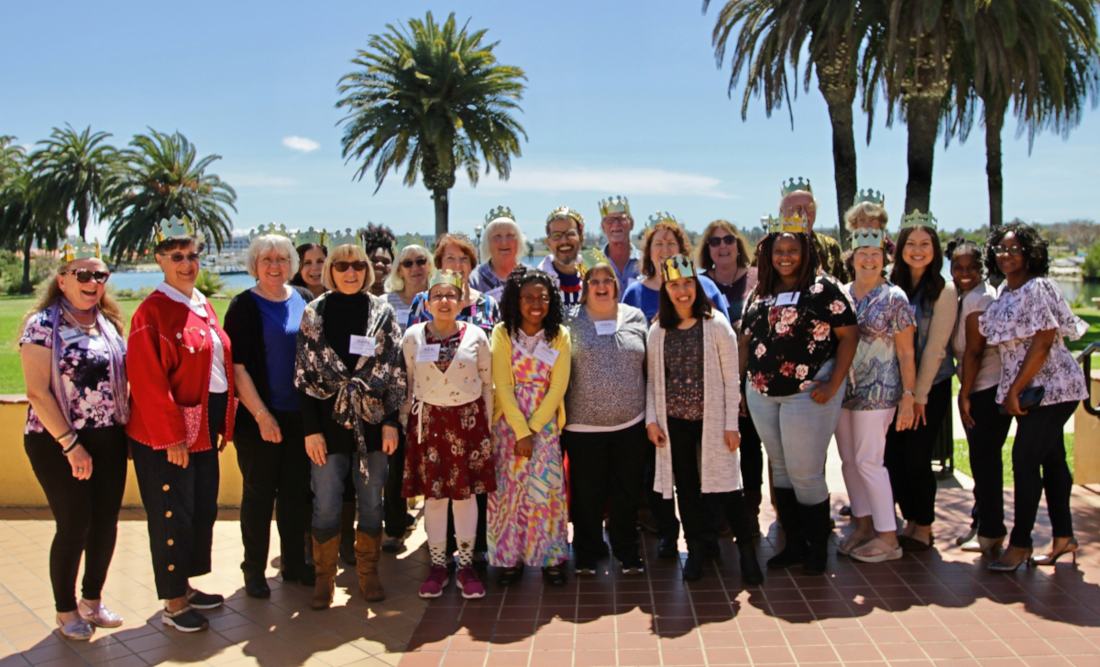 Some crises of faith last only moments. Others take decades to resolve, as in the case of VITAS Volunteer Manager Alex Silva, whose struggles with self-identity, religious doctrine and a near-death experience led to a reconciliation of faith and renewed sense of purpose.
"I get to work with people who are giving their most precious commodity—time."
Alex's personal mission to aid the ill and dying is a duty he believes was bestowed by God, as he works to connect his hospice patients with other caring individuals.
"I love the fact that I get to work with people who are giving their most precious commodity—time—to help somebody through the dying process," he says.
His inspiring story was recently featured in the San Diego Union-Tribune. Although Alex was raised Catholic, his faith diminished as he grew older and found that his sexuality put him at odds with the church's teachings.
In recent years, as a worsening lifelong heart condition led to a brush with death and a renewed focus on personal wellness, Alex has rediscovered his spirituality—and learned to draw strength from it as he helps the terminally ill find comfort and peace.
Planting the Seeds for Hospice
For 20 years, Alex has coordinated VITAS volunteer efforts throughout San Diego.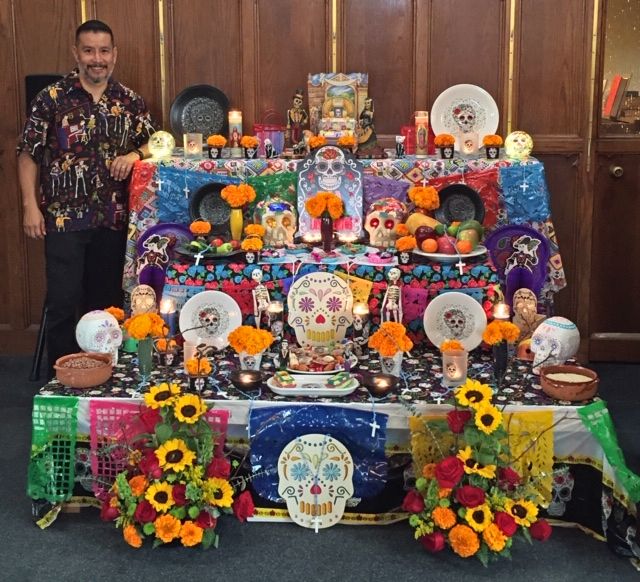 Before that, he spent two years as a long-term care representative with VITAS, and another decade as a respiratory therapist in various critical care settings. It was during that period that Alex says "the seeds for hospice were planted."
"I vividly remember doing CPR on a 92-year-old man in the emergency room," Alex says. With each chest compression—hardly pleasant for young, otherwise healthy individuals, much less a seriously ill nonagenarian—he "wondered if the gentleman really wanted that, or if it was for the family in the waiting room."
Alex left critical care and applied his respiratory therapy expertise to pulmonary rehabilitation in nursing facilities.
In the course of his work, he met a VITAS sales representative who said he'd be a great fit for the organization. Lucky for VITAS, Alex thought so, too.
Making the Perfect Connection
Today, Alex oversees the recruitment, training and assignment of volunteers.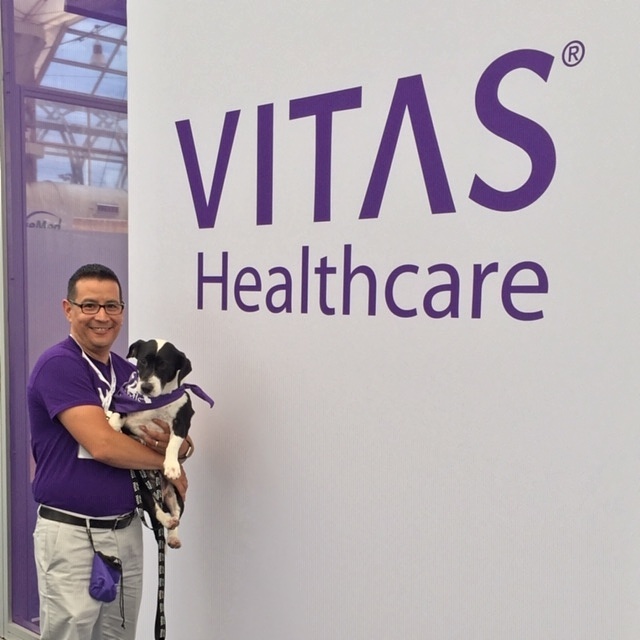 He says he takes his job seriously, describing the volunteer assignment process as a bit of a balancing act.
"The hardest part of my job is wanting to make the perfect connection between the volunteer, patient and family," Alex says. "I also try to make the experience match what the volunteer was looking for when they reached out to us."
Alex and his dog, Moose, also educate people about the VITAS Paw Pals® volunteer program, and he donates his time to Mended Hearts of San Diego and Sharp Memorial Hospital in Kearny Mesa. As a volunteer at the hospital, Alex says he feels God working through him as he tends to the ill.
His work with VITAS volunteers gives him an even deeper satisfaction.
"Bringing them on, educating and supporting them … that's kept me going for 20 years," Alex says.
Become a hospice volunteer.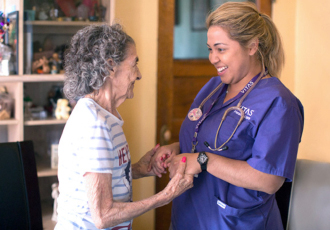 Choose a Career with VITAS
We offer a variety of full-time, part-time and per-diem employment opportunities. Employees earn competitive salaries and have the flexibility to choose a benefits package suitable to their own needs and lifestyle.
See Current Opportunities