VITAS Values, Working at VITAS
VITAS Employees in San Antonio Volunteer at Haven for Hope Food Bank

On a recent Tuesday in July, seven employees of the VITAS Healthcare team in San Antonio rose before dawn to spend the day volunteering at the Haven for Hope food bank for the city's homeless.
On a shift that started at 6 a.m., they cracked 69 dozen eggs for the day's breakfast and then prepared more than 100 pork cutlet meals to be served later in the week. Another seven employees joined them at 10 a.m. to serve lunch in the agency's soup kitchen.
After lunch, all 14 volunteers spent several more hours cleaning up, washing dishes, scrubbing pots and taking out the garbage.
"Haven for Hope originally was scheduled as a one-time volunteer event for this year," says VITAS General Manager Joe Brickner, who was one of the volunteers. "But as soon as we walked out of there at the end of a long day, the team members walked back in and asked if we could do it again. They all wanted to come back, every single one of them."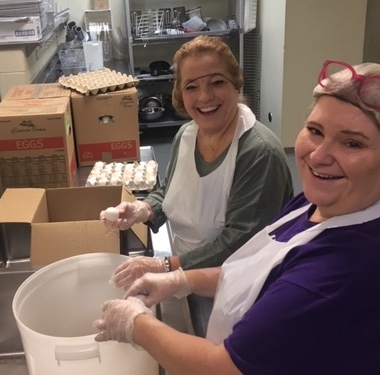 A Long-Term Commitment
Volunteering is part of a broader Brickner initiative, launched during his first year as general manager in San Antonio, that focuses on building a strong VITAS team environment by focusing on people, quality, growth, leadership, fun… and the community.
"Our specialty at VITAS is taking care of patients at the end of life, and I really want to give back to the community in different ways," he says.
When Bereavement Manager April Moxley suggested a July 23 volunteer event at Haven for Hope, Brickner agreed. VITAS also sponsors twice-yearly Honor Flight Network trips to Washington DC for San Antonio-area veterans to visit the nation's war memorials, Thanksgiving dinners for needy families and a weekend children's bereavement camp.
Described as a "place of hope and new beginnings for Bexar County citizens experiencing homelessness," Haven for Hope offers an overnight homeless shelter and a transformational campus that provides an array of services targeting the root causes of homelessness. The agency's homeless patrons have access to legal services, job training, housing assistance, substance abuse treatment and other resources to help them return to stable work and permanent housing.
"Our specialty at VITAS is taking care of patients at the end of life, and I really want to give back to the community in different ways."
Tangible, Carryover Values and Commitment
"VITAS is guided by a value that says 'patients and families come first,' and the defining moment of this volunteer event was that the VITAS employees who volunteered exhibited the same compassion for the Haven of Hope individuals and families who are homeless or facing transitions in their lives as they do for our patients and families," says Brickner, a VITAS employee since 2015. "It was hard work. But when the day was over, they all agreed they want to do this again."
As a result, Haven for Hope is now on the San Antonio program's list for quarterly volunteer visits by VITAS employees.
"I want to get more employees involved in these volunteer efforts, not only to support our community but also to improve our ability to work together as a team," the general manager says.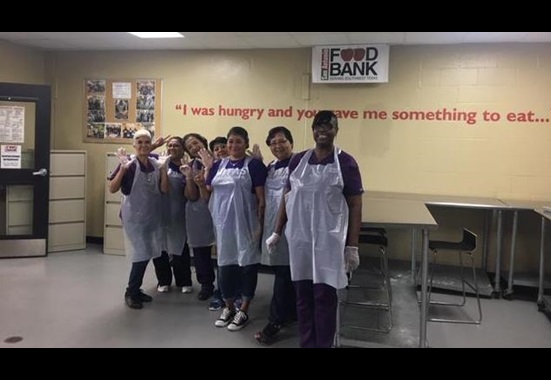 Explore the benefits of a VITAS career.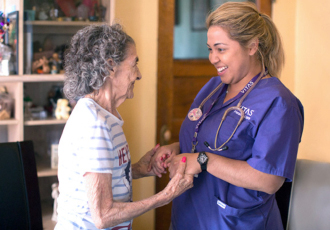 Choose a Career with VITAS
We offer a variety of full-time, part-time and per-diem employment opportunities. Employees earn competitive salaries and have the flexibility to choose a benefits package suitable to their own needs and lifestyle.
See Current Opportunities