Cultural Competency
Strategies for Advocating and Delivering End-of-Life Care in Diverse Communities
During a recent interview, three executives from the VITAS Healthcare hospice team in Atlanta, Georgia, discussed the unique challenges and opportunities involved in providing hospice care and recruiting healthcare workers in large, diverse communities.
Atlanta is one of the largest, most diverse metropolitan areas in the US. Metro Atlanta Chamber 2020 statistics show the racial breakdown of its 6+ million residents as 46% White, 33% Black or African, 12% Hispanic, 7.7% two or more races, and 6% Asian.
The biggest challenges to providing hospice care, they agree, are overcoming common misconceptions about what it is: a medical specialty that patients actively choose in order to focus on comfort and quality of life near the end of life in the setting they prefer to be.
Successful Outreach to Communities of Colors
Robert Perez: The best way to reach large, diverse groups of people is to engage with the trusted healthcare professionals within their communities—to talk to their doctors. That way, patients and residents are hearing about hospice care from someone they trust.
Black and Hispanic nurses also play very important roles in ensuring that members of their families, communities, and faith groups can utilize the Medicare hospice benefit, which pays for up to 100% of care.
Many people pass away without the benefit that they have worked for their entire life and deserve to have at the end of life. Increasing awareness of the hospice benefit is a unique, meaningful way for nurses to serve.
Overcoming Language Barriers
Robert Perez: Be aware of language barriers that can lead patients to feel misled or inadequately treated. In Spanish, for example, the words "hospicio" and "hospital" sound almost exactly the same. Patients might choose hospice care assuming that everything will be done to treat their illness, as would happen in a hospital.
Acknowledge language barriers and be sure to work through them for clarity.
The 'Human' Approach to Hospice Conversations
Kevin Goodlow: People need to see us outside of our roles as physicians and practitioners. I find it very fruitful to share my own personal experiences with hospice care.
When my mom was on hospice care, I wasn't Dr. Goodlow. I was Kevin, my mother's son, and I was often full of emotion—and that was OK. When I can share that experience with my patients and families, they're more likely to see me more as a person, and not the guy in the white coat with a perfect life and no real problems. It helps them understand that we're all human beings with families, all living and dealing with similar issues.
The more they trust you, the easier it is to connect with them one-on-one. And when you connect, you're more likely to move them toward hospice as a care option.
Where to Start? Get our Guide to Having the Conversation >
A Role for Nurses in Advocating for End-of-Life Care
David Blake: I always remind nurses in Atlanta and at National Black Nurses Association (NBNA) end-of-life educational trainings, that many of them have undergone more training in end-of-life care than some physicians and specialists. Because of their training, they can "gently suggest" to physicians that hospice might be an option to consider when discussing a patient's care.
Many physicians, in fact, are attentive to an educated suggestion from a nurse: "Hey, doctor, how about we consider hospice?"
On Becoming a Hospice Nurse
Robert Perez: Hospice nursing is one of the few places in healthcare where the RN has a tremendous amount of autonomy. They're still under the supervision of a physician, but it's the nurse who is out in the field and at the bedside day in and day out with patients and their families. Physicians rely on the nurse to be the eyes and ears of the patient to decide the plan of care. Within their scope, hospice nurses practice a much higher level of care than you typically see in other settings. There's a lot of flexibility in the care they provide and how they plan their day. They might spend a few weeks, months, even a year with a patient, and they're able to truly bond with the family. It's a unique, special relationship with a lot of autonomy.
David Blake: Not every nurse can make a great hospice nurse. Spending that amount of time with a family can be very draining, and we know how the story is going to end. We're basically helping patients and families transition to the end of life. For nurses who want to develop relationships with families and exercise a higher level of independence on a team with a high degree of autonomy, hospice nursing is a unique career path: a path we know some NBNA members have embarked on and we hope more members will consider.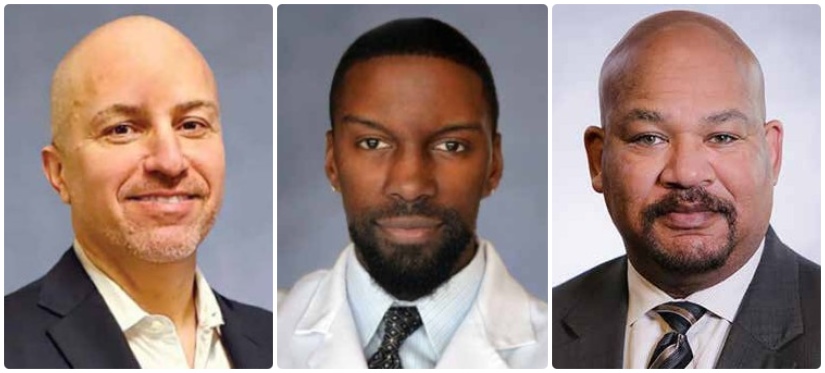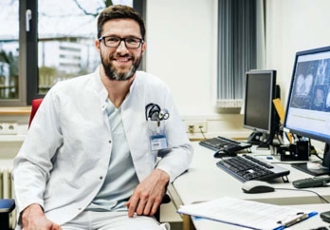 The VITAS Advantage
By choosing VITAS for your hospice and palliative care needs, you, your patients or residents, and their families realize benefits that other providers cannot offer.
Learn More