Medications, Palliative Care
New Tool on the VITAS App to Help Clinicians with Opioid Conversions for Their Patients with Advanced Illness
The VITAS mobile app for clinicians now includes an opioid conversion tool that helps healthcare clinicians treating patients with advanced illness. The opioid conversion tool is meant to help clinicians make more relevant decisions about the goal-focused, pain-relieving medications they prescribe to patients with advanced illness and hospice patients.
This tool is tailored for clinicians caring for patients who:
face the symptoms associated with advanced illness and
have chosen to receive or are eligible for palliative care or hospice services, with a focus on comfort and quality of life near the end of life.
The VITAS tool differs from other opioid converters by including key clinical factors that inform and guide conversions specifically for patients with advanced illness. The VITAS tool is calibrated to their unique needs and functional status, and it is supported by decades of experience providing care that meets patients' goals and preferences for care near the end of life.
A Clinically Driven, Patient-Centered Approach to Pain Management
Pain becomes more commonplace as patients near the end of life, which has led to the use of opioids as a standard treatment. With the wider availability and use of opioids among the general population over the past decades, some patients who come to VITAS for hospice care are already on a variety of medications and opioid therapies.
This tool standardizes our approach to opioid use as patients near the end of life, and it helps mitigate opioid overuse by embracing a clinically driven, patient-centered approach to pain management. The converter is also built on data-driven, real-world evidence to ensure opioids are used consistently and as safely as possible in a patient's final months, weeks, and days. The converter's utility mitigates the risks of varied practices and inconsistent protocols among healthcare professionals who might not be familiar with the unique needs of patients who are dying.
A Standardized, Hospice-Specific Approach to Opioid Prescribing
To date, most calculators have been designed for patients who are prescribed opioids for conditions or diagnoses for which they are still receiving curative treatment.
VITAS medical directors, physicians, clinicians, executives, nurses, and our in-house pharmacy operations staff saw the need for an opioid conversion tool tailored specifically to the symptoms and conditions experienced by patients who have advanced disease or who are actively dying.
VITAS is and always has been committed to the responsible use of opioids, supported by individualized care plans for each hospice patient.
Not only is the VITAS converter part of our mobile app for 24/7 availability and ease of use at a clinician's fingertips; it also incorporates functionality for the hospice specialty:
Clinicians who use the app can view a patient's current opioid usage and assess a new drug titration, based on disease, symptoms, and factors that are unique to each patient.
Physicians and clinicians can incorporate clinical judgment and additional information into their prescribing decisions, such as a hospice patient's underlying disease(s), comorbid conditions, functional decline, frequency of dosing, and factors as critical as a patient's physical ability/inability to swallow or inhale certain medications.
Aided by this additional information, prescribing clinicians can identify the right medication, delivery method, dose, and dosage schedule so that hospice patients receive care that eases their pain/symptoms and allows them to embrace quality of life near the end of life.
Consider these examples of opioid-prescribing decisions that are unique to hospice patients:
A patient who is dying from chronic obstructive pulmonary disease and has underlying kidney disease can be prescribed a long-acting opioid that is titrated to underlying symptoms, including breathlessness and pain.
A patient who is prescribed several short-acting opioids for intense, unrelenting pain from breast cancer that has metastasized to the bone can be switched to a longer-acting opioid to ensure consistent drug delivery, ongoing pain relief, and an improved quality of life.
In-House and Referral-Partner Utility
At VITAS specifically, the conversion tool helps standardize prescribing practices throughout all our teams while honoring patients' wishes and clinicians' clinical judgments and decisions. Patients also can be supported by hospice's non-pharmacological modalities to address pain, including acupuncture, music therapy, gentle massage, pet visits, virtual reality therapy, and more.
For referral partners who rely on our app, the converter provides readily available information and guidance on a topic that is not frequently covered in depth during medical training, especially for clinicians who do not specialize in hospice or palliative care.
Patients and families, likewise, can be reassured that the tool supports appropriate use of pain-relieving drugs—a sign of VITAS' commitment to serve as careful stewards of patients' health. Patients' personal information is protected as well. The app generates an email summary of the opioid conversion for the clinician-user but does not store patient data.
This hospice-specific opioid conversion tool continues and deepens VITAS' standing as an industry leader in compassionate, data-driven, patient-centered hospice care. It will ensure that hospice patients receive the right medications in the right amount and right formulation for the right purpose: pain relief and ultimate comfort near the end of life.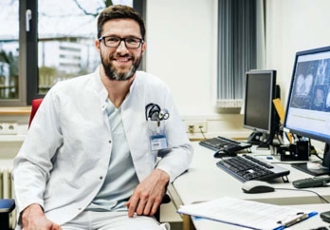 The VITAS Advantage
By choosing VITAS for your hospice and palliative care needs, you, your patients or residents, and their families realize benefits that other providers cannot offer.
Learn More