Grief and Bereavement, Music Therapy
10th Annual MusicThon Raises Holiday Spirits, Funds for Kids' Grief Camp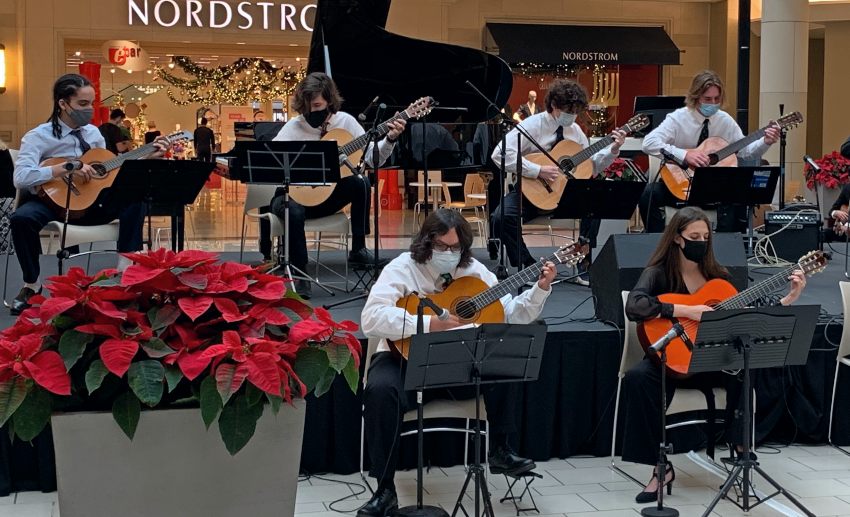 Those scrambling for last-minute holiday gifts at Palm Beach Gardens Mall were treated to a festive soundtrack while shopping on December 19, 2020, thanks to an all-day performance by more than 80 local music students and members of the Symphony of the Americas.
The 10th annual MusicThon showcased musical performances from rising-star students and professional instrumentalists alike that raised $2,300 for Camp VITAS, a three-day grief support program for South Florida children and families coping with loss. This 2020 MusicThon theme was "Kids Helping Kids."
Compared to previous years, the 2020 MusicThon looked and felt a little different due to COVID-19 accommodations, but it sounded just as good — if not better — according to Tom Dalton, a music therapist for VITAS in Broward County who coordinates and runs the event and camp every year.
The (Safe) Return of Live Music
"People were so excited to see something like this because there's no live music in the mall or anywhere right now," Tom says. "It was beautiful for people to see these talented children perform, as they are some of the best musicians in the county. It's even better knowing the proceeds are going to a great cause."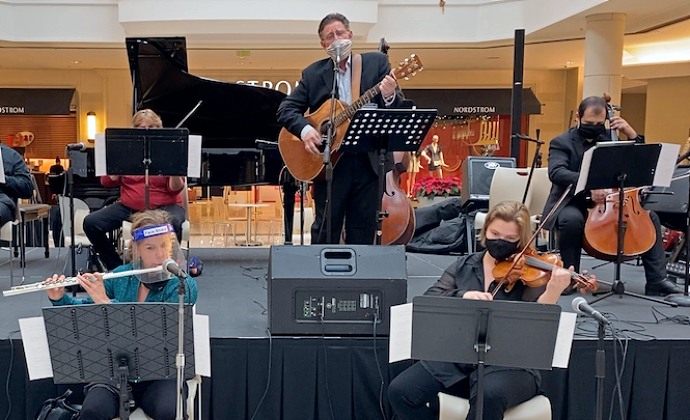 The music students performed holiday standards and classical music selections on a variety of instruments, including piano, violin, flute, guitar, and voice. Additionally, 10 members of South Florida's Symphony of the Americas put on a scaled-down orchestral show, culminating in a performance of the Moody Blues' 1967 hit "Nights in White Satin," with Tom lending lead vocals and guitar to the arrangement.
To uphold safety standards, the musicians all performed in masks and remained socially distanced from one another on and off stage. When possible, woodwind and brass players even wore mask-like covers over the ends of their instruments.
'The Show Must Go On'
"We took COVID-19 concerns very seriously," Tom says. "We wanted to make sure everyone was safe and that we could still put on a great concert."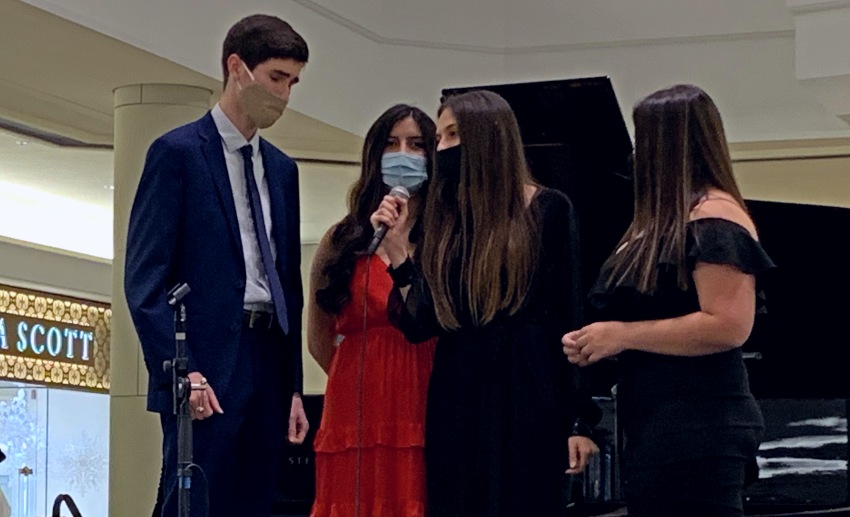 "The kids understand the importance of the bereavement camp, and they're very excited to support it," he says, adding, "they weren't so excited about the masks but said, 'Hey, the show must go on.'"
VITAS staff from South Florida hosted a virtual Camp VITAS in early December 2020. Twenty-eight children and 13 families participated in a variety of therapy groups and camp-style activities, including songwriting, a scavenger hunt, talent show, and even a campfire.
Nine VITAS music therapists, 11 Nova University psychology students, a chef, a chaplain, and a yoga instructor acted as counselors and activity leaders throughout the event.
This year, Tom hopes circumstances will permit an in-person camp to be held sometime in the summer. If COVID-19 continues to prompt concerns, the online camp model offers plenty of opportunities for fun, camaraderie, and healing.
"MusicThon is a great way to promote our services and raise funds for Camp VITAS," Tom says. "It speaks to our values of taking care of each other and doing our best every day, not only in serving our hospice patients and their families, but also in providing outreach to the families in our community who have lost a loved one and may not know where to turn for help."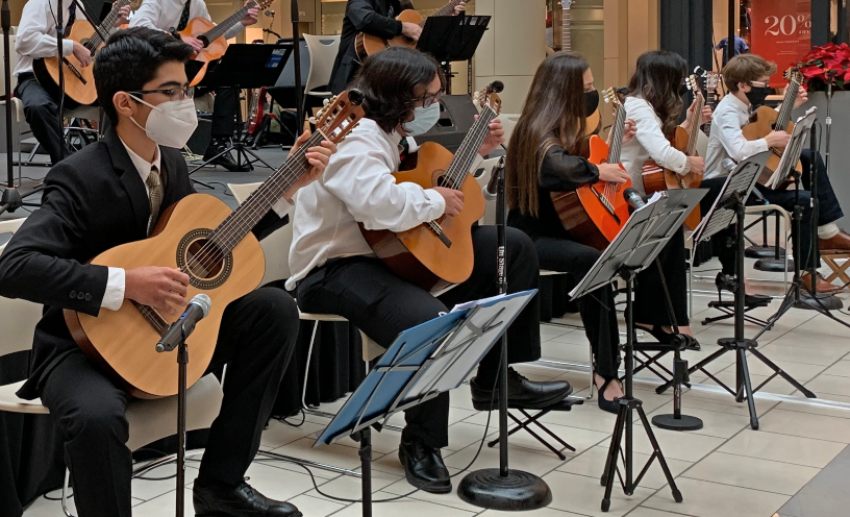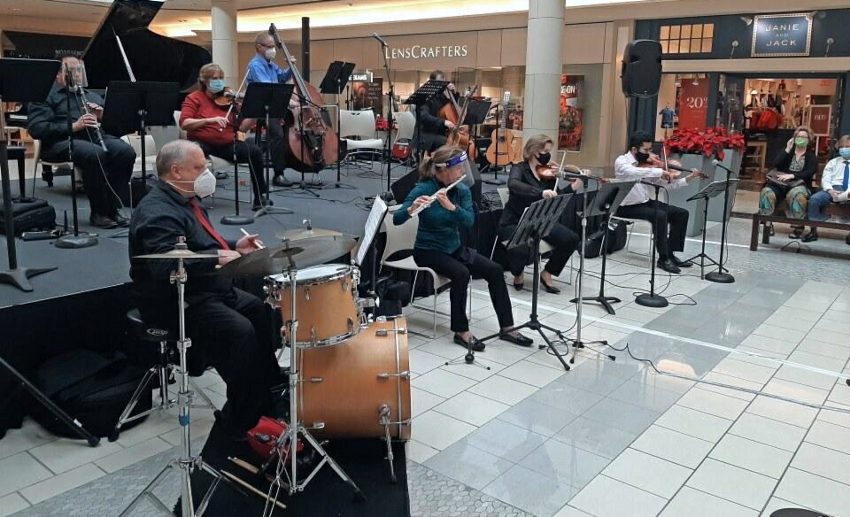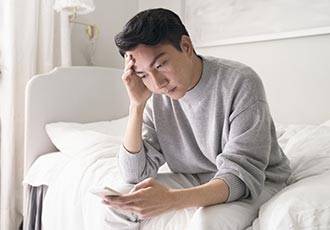 Year-Round Grief Support
We offer free phone-in and Zoom video support groups, year-round, to meet your needs.
Find a Support Group