Veterans
On Pearl Harbor Remembrance Day, We Stand as One to Commemorate the Fallen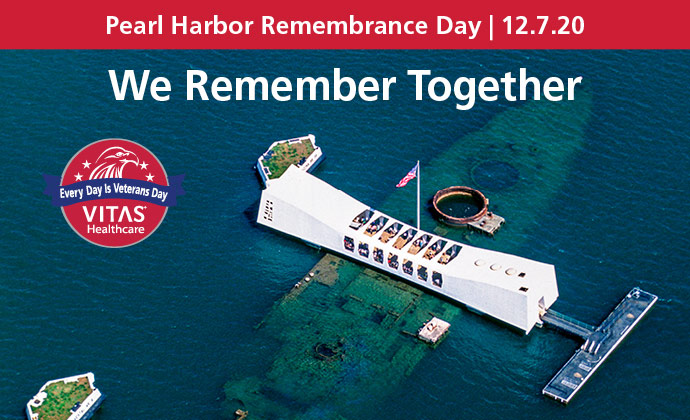 Each year on December 7, VITAS Healthcare joins the nation in observing Pearl Harbor Remembrance Day, an opportunity to honor and recognize the 2,403 service members and civilians who lost their lives in the Japanese attack that led to America's entry into World War II.
Every generation experiences a singular moment of extraordinary impact that changes the course of history and the world. For members of "The Greatest Generation," that day was December 7, 1941, when Japanese air squadrons attacked the US Navy base at Pearl Harbor near Honolulu, Hawaii.
Only a handful of veterans who survived Pearl Harbor 79 years ago remain with us today. Although the Pearl Harbor Survivors Association disbanded in 2019 due to dwindling membership, Pearl Harbor Remembrance Day provides their relatives and the country with an event that keeps their stories alive.
VITAS teams across the country commemorate Pearl Harbor Remembrance Day by pausing to honor the lives lost that day, and by supporting the military veterans and families in our communities every day.
This support is fully realized in the compassionate, personalized end-of-life care we provide to every veteran we serve, and in every bedside salute, pinning ceremony, and commemorative event we hold in honor of veterans across the nation.
It is further exemplified by the bereavement care we provide to veterans' loved ones for at least 13 months after a death.
As ardent supporters of US veterans and their families, VITAS is proud to participate in this day of remembrance. By honoring the sacrifice of those men and women killed in the attack—and those who continued to serve after surviving it—we reaffirm our commitment to veterans of every conflict and at every stage of life.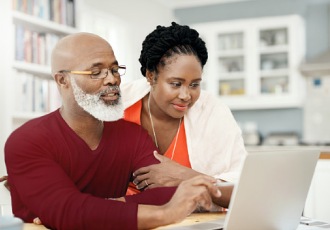 How to Choose a Hospice Provider
Choosing a hospice provider is one of the most important decisions you will make for yourself, a loved one and your family.
Get Our Checklist