Veterans
VITAS Honors Vietnam Veterans at Cape Canaveral National Cemetery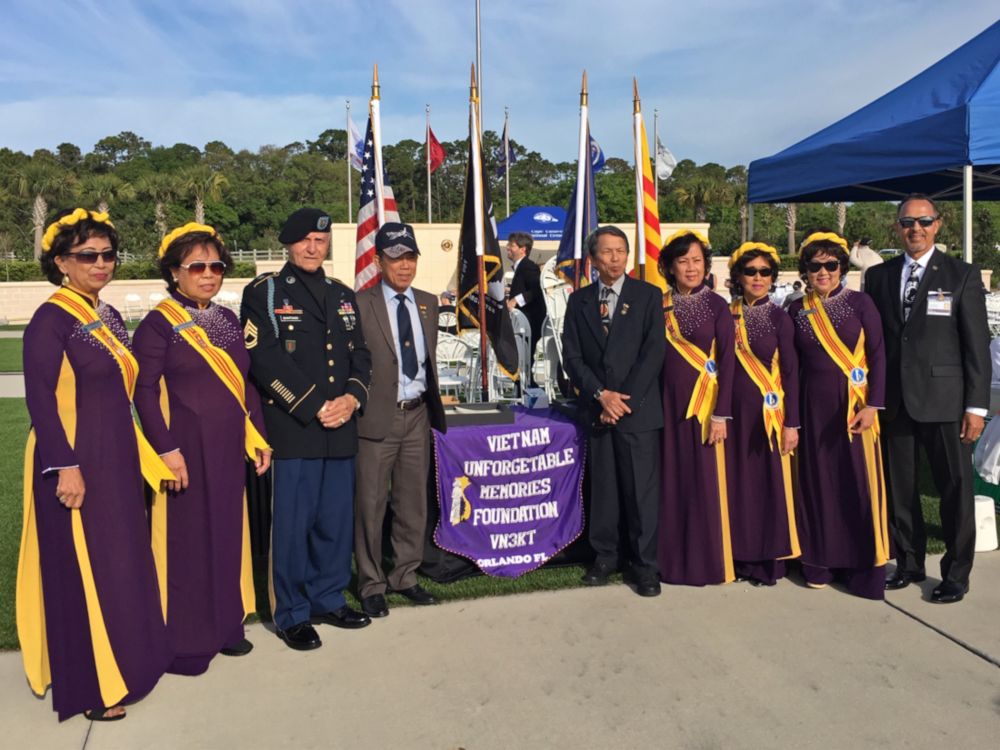 Six-hundred-and-two.
That's how many American soldiers' names were read aloud at a late March "Sea to Shining Sea" event to honor American soldiers who served during the Vietnam War period.
Held at the Cape Canaveral National Cemetery in the town of Mims, along Florida's Space Coast, the 50th Commemoration of Vietnam Veterans ceremony is part of a national initiative to honor Vietnam-era veterans and families, former prisoners of war, and soldiers still listed as missing in action from the conflict that stretched nearly 20 years, from Nov. 1, 1955 to May 15, 1975.
"I want to let them know that it wasn't all in vain."
Learn More: VITAS Welcomes Home Vietnam Veterans >
Fred Robinson, VITAS Healthcare admissions liaison in Central Florida and a former Marine who served during the Vietnam War, was on hand to represent VITAS and reinforce the company's dedication to veteran-centric care for servicemen and servicewomen as they near the end of life.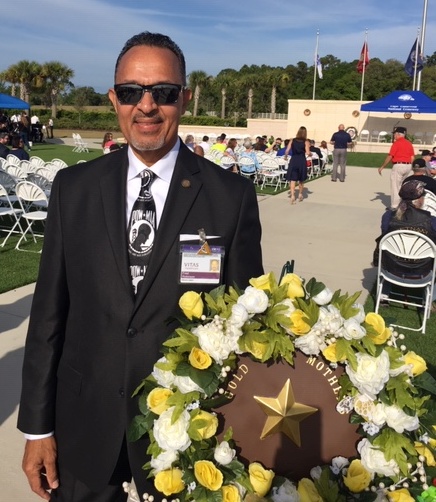 Fred also welcomed another group of participants to the commemoration movement: South Vietnamese women who fled to the US with the help of American soldiers after North Vietnam troops overran their country at the war's end in 1975.
Wearing traditional Vietnamese garb, women from the Vietnam Unforgettable Memories Foundation helped distribute 50th-anniversary commemorative pins to nearly 100 Vietnam veterans who took part in the Sea to Shining Sea event.
"It's very humbling to see these women pay their respects to American veterans who defended their country from communism," says Fred.
He enlisted with his twin brother, Ray, at age 17 and served as a combat engineer stationed at Marine barracks, Separate Guard Company CUBI Point, in Subic Bay, Philippines during the years of the Vietnam conflict. There, Fred participated in Operation New Life to assist so-called "boat people," South Vietnamese refugees who fled to the Philippines.
602 Names, and Recognition for All
During the event, dignitaries read aloud names of 602 Vietnam veterans who have been buried in the cemetery from January 1, 2018 through March 29, 2019.
Kicked off officially in 2012 by former President Barack Obama at the Vietnam Wall Memorial in Washington DC, the Vietnam commemoration initiative runs through Veterans Day 2025.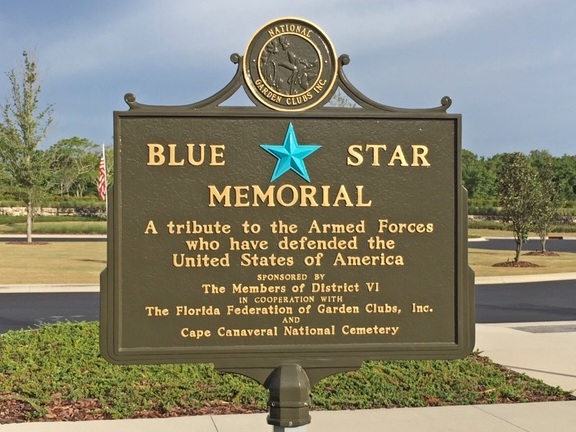 Vietnam was a hard-fought and politically divisive war that killed more than 58,000 US servicemen and servicewomen. National Vietnam War Veterans Day is now celebrated nationwide every March 29.
"I don't want any Vietnam veteran in this country to not get that pin before they pass," says Fred of his fellow veterans. "I want to let them know that it wasn't all in vain."
When he first heard about the nationwide 50th commemorative effort to acknowledge the service and sacrifice of Vietnam-era soldiers, Fred connected with US Army Maj. Gen. Ret. James T. Jackson, director of the commemoration initiative in Washington DC. He offered his services and successfully established VITAS in Central Florida as a national commemoration partner.
Going Above and Beyond
He also went one step further when he learned of plans to hold pinning ceremonies for Vietnam veterans at national military cemeteries around the country.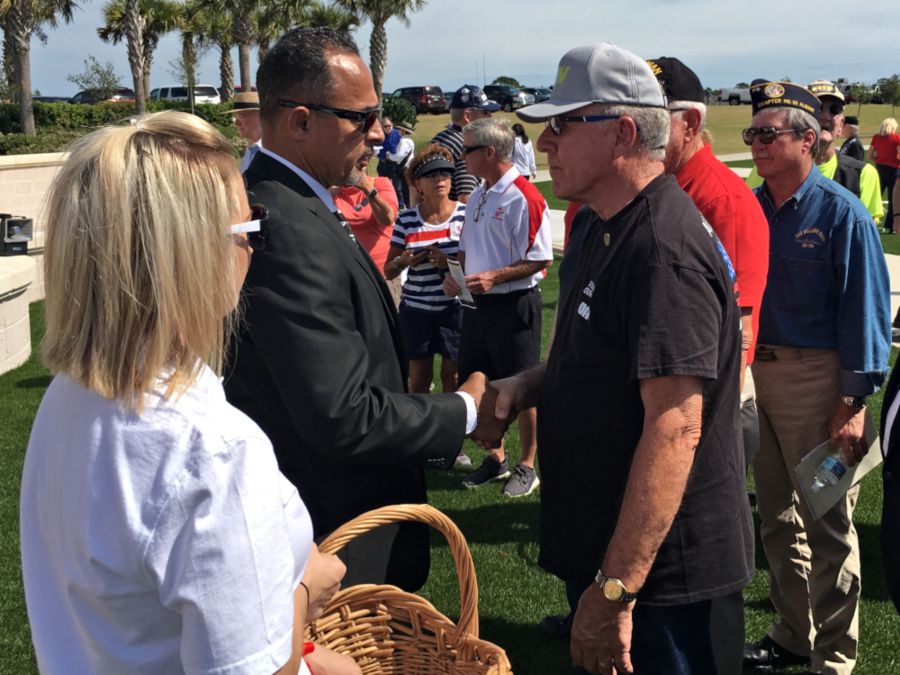 "I told them, 'I'm going to pin the veterans you don't pin … the veterans who are bedside at home, bedside in the hospital, bedside in long-term care facilities and assisted living facilities," says Fred with equal parts determination and pride. "And they said, 'great!'"
VITAS in Central Florida—covering Osceola, Seminole and Orange counties—cares on any given day for an estimated 210-260 patients who served in the military.
Fred has trained his program's chaplains to conduct pinning ceremonies, and also trains admissions nurses and aides to make sure that all eligible veterans receive the recognition, healthcare and military benefits they have earned.
"My goal is for them to smell their roses while they're still here, not when they're gone. Even if it's hours before their last breath, we need to make sure they get the recognition and thanks they deserve."
Find out if hospice care could help your loved one.