Veterans
VITAS Welcomes Home Vietnam Veterans
VITAS Healthcare is proud to honor and care for United States military veterans and their families. Seriously ill patients who are military veterans deserve recognition for their service to our country and the best in end-of-life care.
We have seen an increase in the number of Vietnam veterans receiving hospice services. Today, it is our turn to serve. VITAS veteran liaisons—many of whom are veterans themselves—consider the unique needs of each veteran seeking end-of-life care. Here, some of our liaisons talk about the specific ways that they help Vietnam veterans.
Celebrating Veterans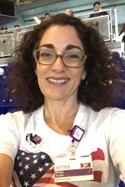 Nancy Auster, VITAS community liaison of Dade-Monroe in South Florida, is a US Air Force veteran. Today, she is focused on training VITAS staff to help with the unique health needs of Vietnam veterans near the end of life.
Over a quarter million Vietnam veterans suffer from PTSD and at the end of life, their symptoms become worse. It is important for nurses to be trained to recognize veteran-specific symptoms so that these patients receive appropriate care. Nancy holds multiple seminars, lunch-and-learns and in-services that focus specifically on PTSD and the ways that VITAS staff can help with such situations.
"As time goes by, we will see an increasing number of Vietnam veterans who will need end-of-life assistance," says Nancy. "Given that Vietnam vets form the largest percentage of the homeless and mentally ill among all military veterans, it is very important that we prepare to deal with their unique issues."
We thank veterans for their service through bedside salutes, certificates of appreciation, thank you pins and branch-specific gifts like a lap blanket or bear.
Helping Veterans Deal with End-of-Life Needs
Gary Black, a veteran liaison for VITAS in Delaware and a US Army veteran, deployed overseas three times, uses his experience to connect with veterans and help them deal with their specific needs as they approach the end of life.
Vietnam veterans have a unique set of issues, from specific manifestations of PTSD, withdrawal from their surroundings and detachment from people. Many veterans don't know about, or don't want to use, the resources and benefits that are available to them.
"As a VITAS liaison, I am embedded in local organizations like the Veterans of Foreign Wars and the Marine Corps League, to help educate veterans about issues that affect them," Gary says.
Getting Access to All Benefits
Frederick "Rick" Freiberg, a veteran liaison for VITAS of St. Louis and Fairview Heights in Missouri and a US Army and Vietnam veteran, knows the hardships that his military brothers faced overseas and continue to face at home. He uses his experience to assist other veterans in getting the help they need.
"When Vietnam veterans came back to the US, we were treated like second-class citizens," Rick says. "There was little respect for Vietnam vets and minimal support from the government and the VA. It's not easy to get over that. VITAS veteran liaisons are committed to making sure that veterans get the support they need. They work closely with the VA and with other local organizations to make sure that Vietnam veterans who are at the end of their lives—and their families—get access to all the benefits and resources they are due.
At VITAS, we offer Vietnam veterans and their families the respect and gratitude they deserve, not just in words but also through care.
Connecting to Veterans
Jerry Hinds, veteran liaison for VITAS in the Inland Empire in California and a US Navy and Gulf War veteran, finds that his experience in the armed forces helps him connect with the veterans who are admitted to VITAS' service.
"Whenever I meet a Vietnam vet, I always say, 'Thank you and welcome home.' This is huge for Vietnam vets, who, unlike the vets of World War II and the Korean War, never received any national gratitude for their sacrifices overseas."
VITAS veteran liaisons conduct vet-on-vet forums, where those who fought in Vietnam can feel safe and reach out to others who experienced the same horrors. Our veteran liaisons focus on issues caused by issues such as PTSD, substance abuse and mental illness.
Advocating for Their Welfare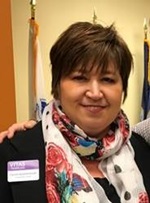 Carole Quackenbush, veteran liaison for VITAS in Cincinnati, Ohio, is deeply embedded in the veterans community and is a strong advocate for their welfare.
"When soldiers came back from Vietnam, they were not hailed as heroes," Carole says. "They received very little support. Unable to get help dealing with military trauma, many Vietnam veterans turned to other methods of escape and distraction, such as abusing alcohol and drugs or becoming workaholics.
"We regularly perform bedside services and veteran appreciation events. No matter the state of their health, I always find that the minute they hear their military branch song, they sit straighter, salute and even sing along. It is a wonderful sight to see."
When Vietnam veterans come to VITAS, we recognize that they have served and we thank them for their hard work and sacrifice. Their veteran status is very important and VITAS knows how to handle issues specific to this community.