End of Life Wishes
VITAS Plans a Long Overdue Ring Presentation for a Hospice Patient and His Bride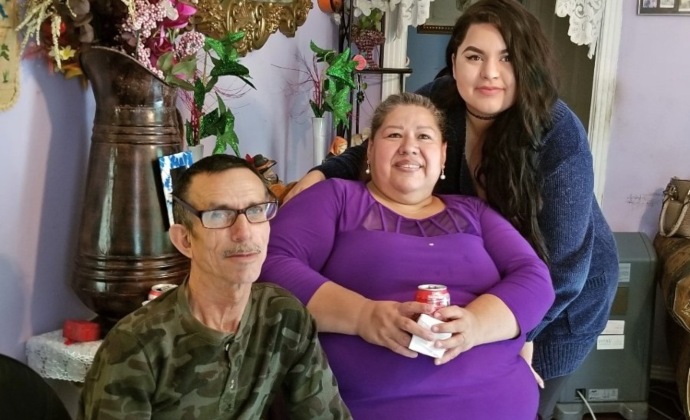 Couples in love traditionally exchange wedding rings as symbols of their commitment and unending love. But what happens when the rings have to be returned?
For Francisco Contreras and his bride, something wonderful.
When VITAS team members in Fort Worth learned the newlyweds' story, they stepped up to make sure this couple's hurriedly borrowed wedding rings were replaced by permanent bands.
Moved to Marry on the Spot
Events began unfolding in March, when Francisco, critically ill, was admitted to the hospital.
He learned he might not survive the stay, and so he decided to marry his longtime love, Rosa, right there in his hospital room. His sister and brother-in-law served as witnesses.
The couple's rings were borrowed from family members and returned after the ceremony.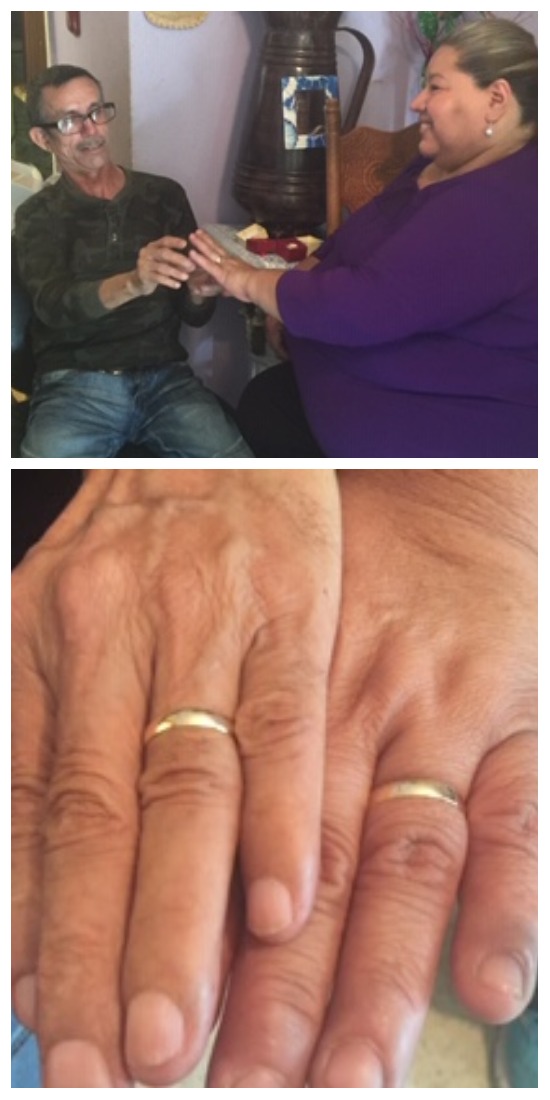 Francisco eventually was discharged from the hospital and admitted to VITAS in Fort Worth for hospice care at home. Enter VITAS Intern Dominique Menjivar, the couple's social worker.
'Where Are the Rings?'
Dominique heard the couple's story but noticed they weren't wearing their wedding bands.
"Where are the rings?" she asked.
When she learned the bands had been returned, she seized the opportunity to help the ringless couple by sharing their story with VITAS bereavement manager Kathy Campbell.
Kathy, in turn, contacted a charitable organization that agreed to purchase new gold bands for the couple.
Francisco's team sprang into action—planning a ring presentation and wedding reception at the couple's home, complete with decorations, desserts and music.
Close friends of the bride and groom and the VITAS care team were on hand when the couple placed newly-blessed rings on each other's fingers.
Kathy says she and her team feel fortunate when they are given an opportunity to facilitate something truly extraordinary for a patient in addition to the compassionate end-of-life care they provide each day.
"We felt honored to help create such a special memory for this happy couple," she says. "They welcomed us into their home with open arms and were so incredibly gracious. We all knew how appreciative they were. It was truly touching."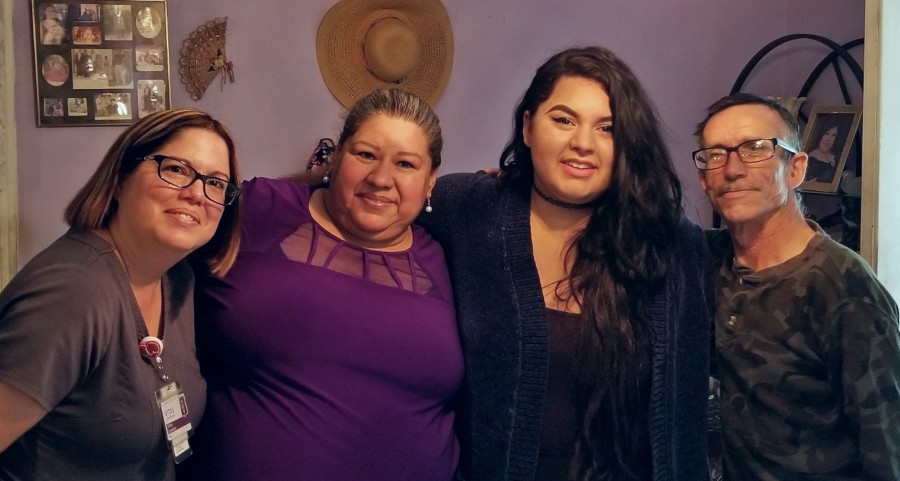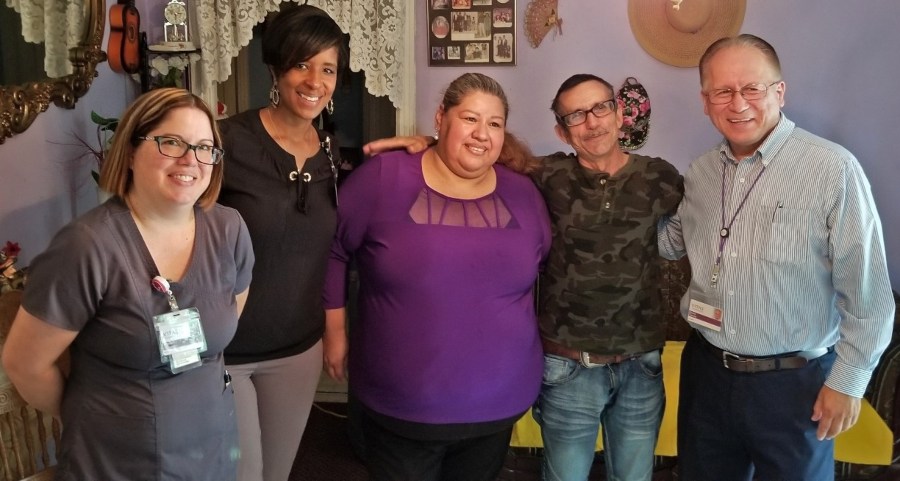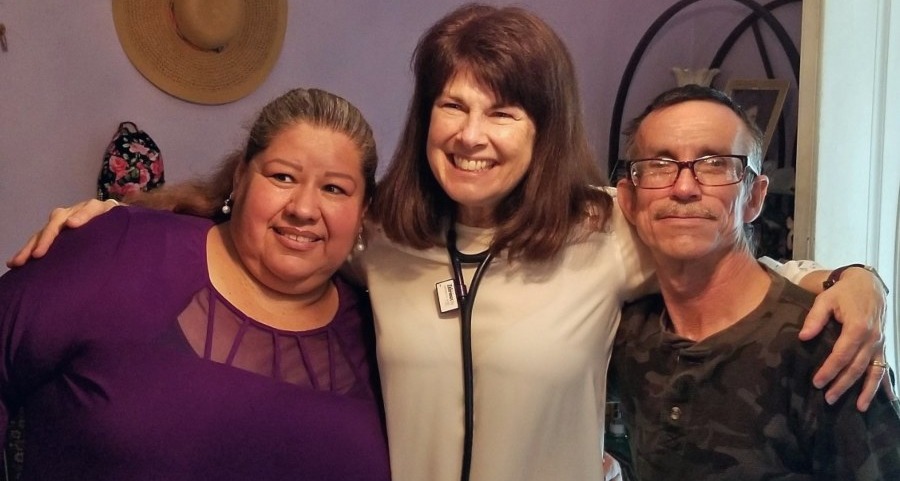 Find out if hospice care could help your loved one.