Volunteers
Seniors, Children and Animals Get Holiday Help from VITAS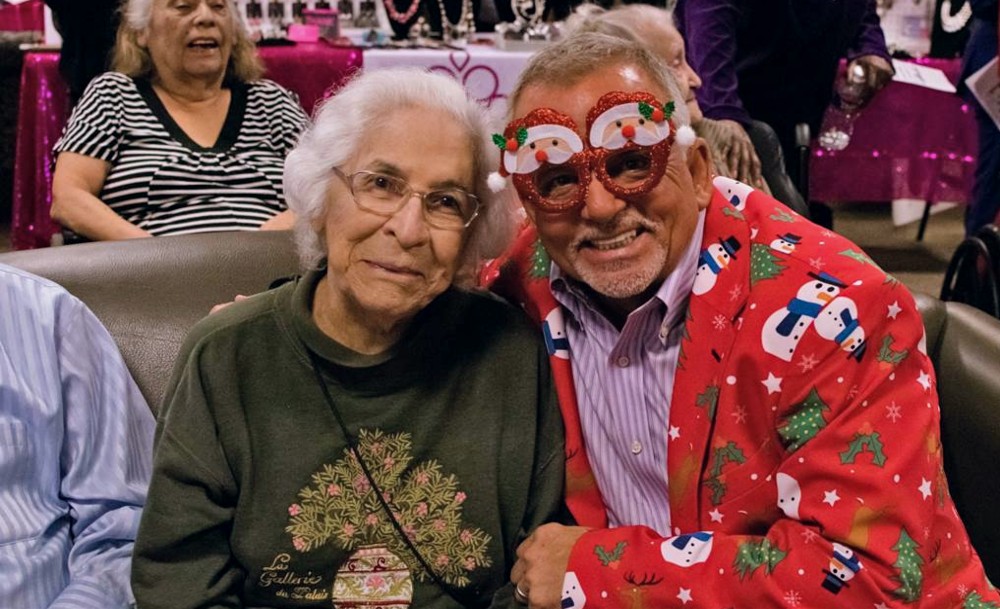 The VITAS team in San Antonio was set to close out the year with a classic expression of office culture: the holiday party. But at the last minute, the San Antonio team called the whole thing off and celebrated instead through the spirit of giving.
The budget intended for the party was split nine ways and allocated to local organizations with charitable missions. The time set aside for decorating and merrymaking also was donated to some of the organizations through volunteering.
Team Discovers a New Holiday Spirit
General Manager Joe Brickner began toying with the idea to give back to the community following a holiday party in 2018.
"[The party] lasted a few hours and not everyone had an opportunity to attend or chose not to," Brickner says. "I personally didn't like the way we did that; it touched few employees and wasn't in the spirit of our VITAS value 'we take care of each other.'"
Brickner shared his thoughts with the rest of his team, who agreed the best way to celebrate the season would be to show generosity to the community, particularly those in need. Bereavement Manager April Moxley and Volunteer Manager Kasie Broherd took the lead and pulled together teams to collect goods, perform some good deeds and spread holiday cheer. Here's who VITAS helped:
SARA Sanctuary
Admission Liaison Sarah Ross led the team at this haven for all types of animals in Seguin, TX, a. The team donated a mature oak tree and spent part of their Saturday planting the tree and feeding–and playing with–the numerous critters.
"I saw many smiles from the admissions team and their wonderful families that joined in on the fun," Ross says.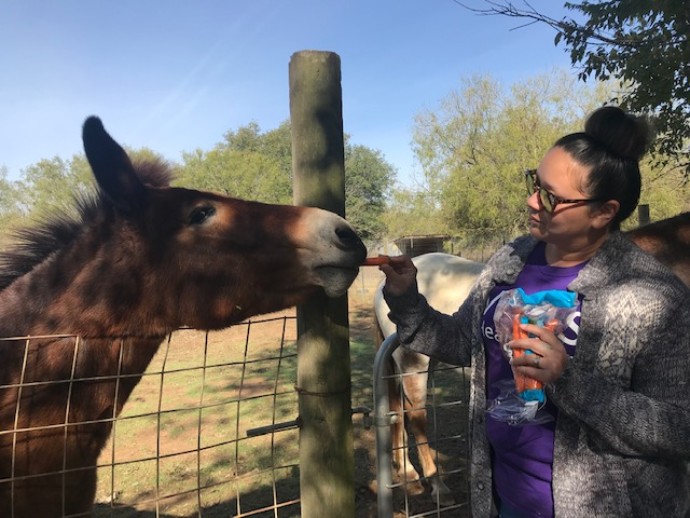 Camp Heroes
Brickner and his group lent a hand at a grief program run by the Children's Bereavement Center of South Texas. There, they made breakfast and served the kids learning to cope with a recent loss over the holidays.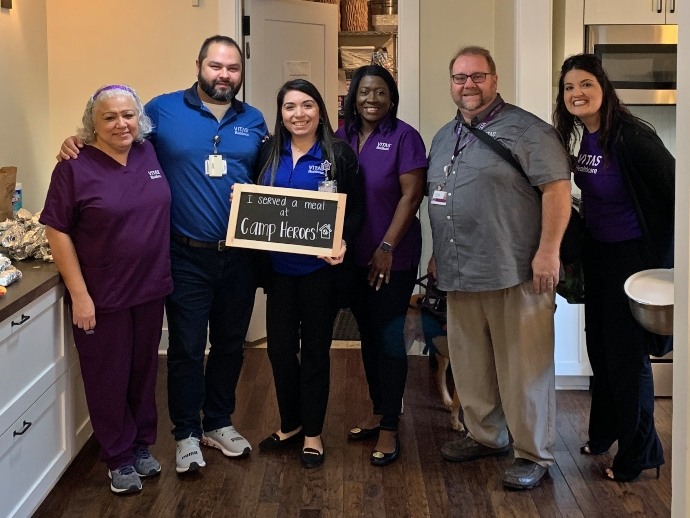 Winston Elementary School
Veronica Hernandez, a financial records specialist in San Antonio, spearheaded the shopping and preparation required to make snack packs for the 70-plus children living in poverty and attending Winston Elementary.
"The children leave for the holidays ecstatic but come back with weight loss due to malnutrition," Hernandez says. "The kids were full of joy to take home a little something: VITAS bags full of goodies."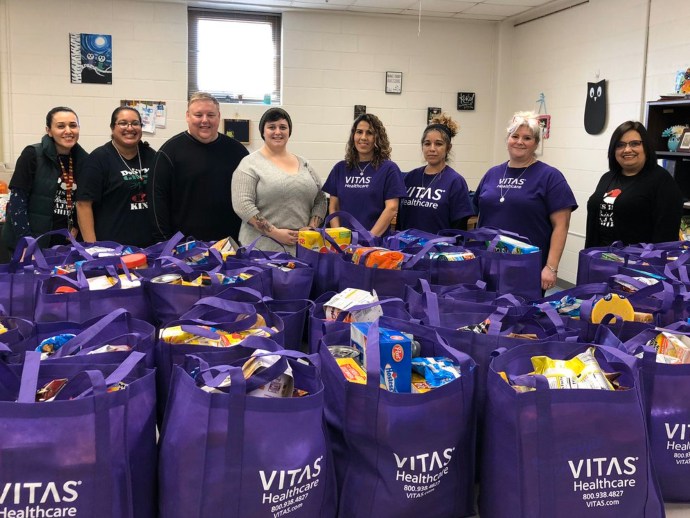 Tended Treasures
Team Manager Shelly DeCock and the caring professionals of Team 553 chose to donate to a boarding facility for animals displaced due to domestic violence at home. The shelter's owner, Katie Boggs, is a hospice social worker and greatly appreciated the donation of flooring materials necessary to finish building a kennel.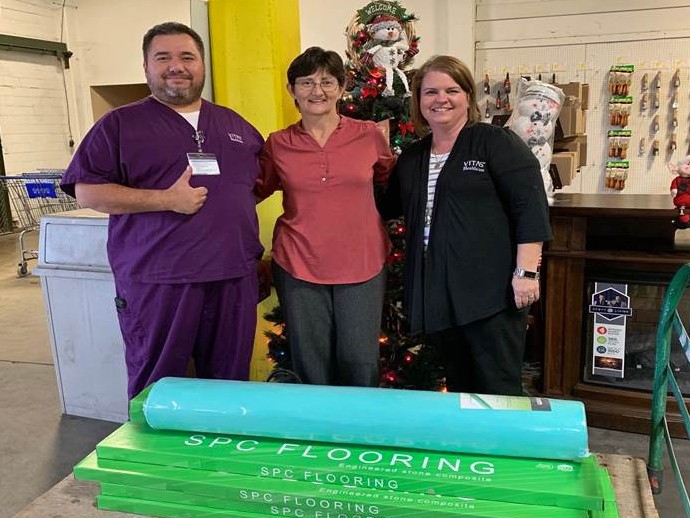 San Antonio Humane Society
Elizabeth Rodriguez, LPN, and Team 552 purchased and delivered items needed to care for the animals living in shelters throughout the city.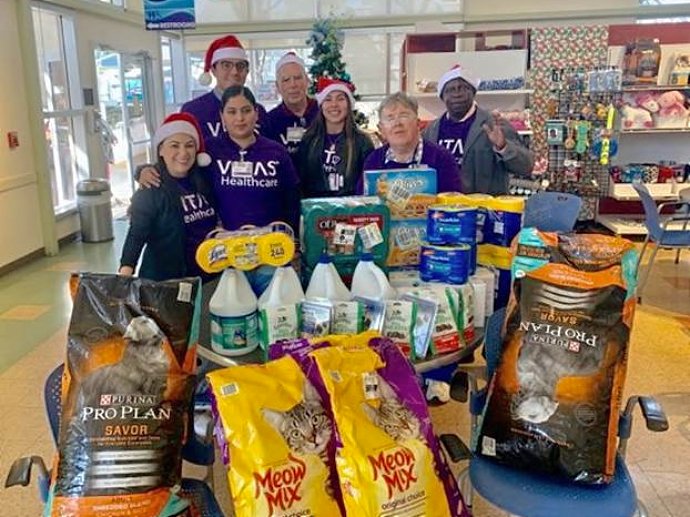 Children Advocates San Antonio (CASA)
Team 550 selected CASA as their charity, donating toys, clothes and books to children facing neglect and abuse. CASA works with court-appointed volunteer advocates to help these kids navigate the court system and support them as they enter foster care or other temporary placements.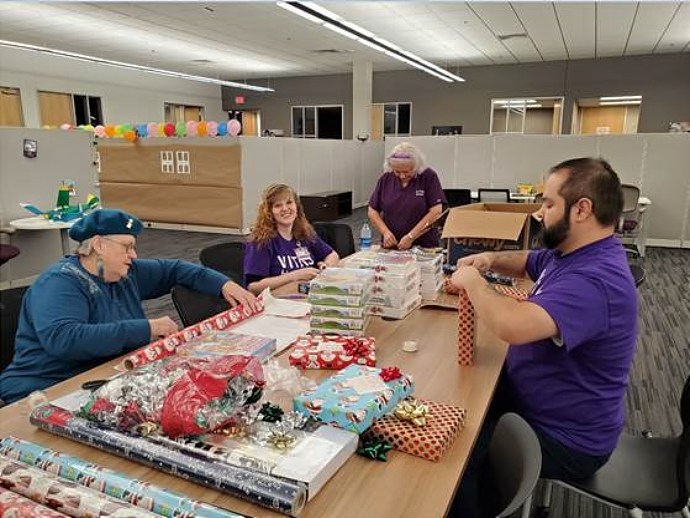 San Antonio Police Department's Blue Santa
Social Worker Lucy Haag took the lead with Team 554 in donating toys to 3,000-plus underprivileged children served by the Blue Santa initiative.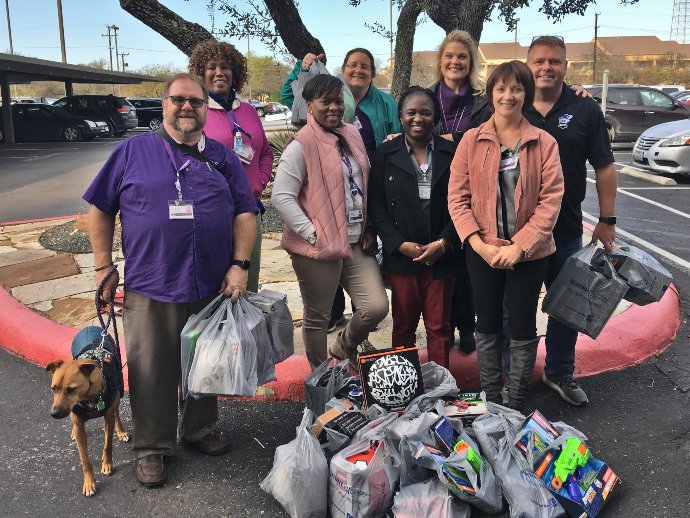 Abode – Contemplative Care for the Dying
Team Manager Jane Tiger and Team 560 chose to donate to San Antonio's only nonprofit comfort home specializing in care for people at the end of life.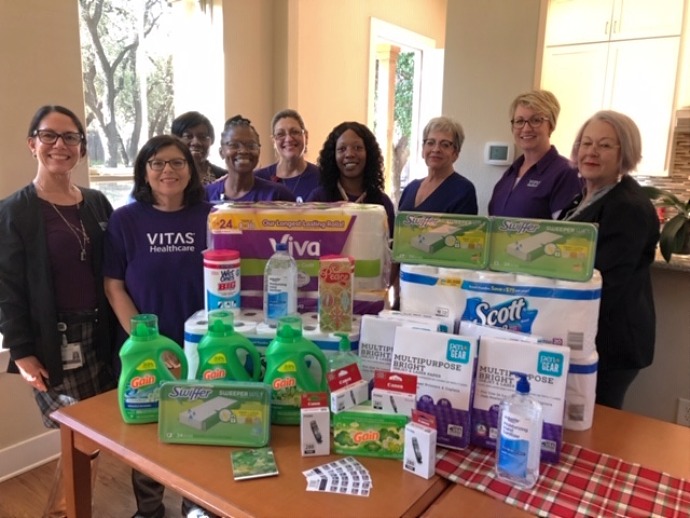 Senior Care Wurzbach
Broherd led a joyous collective of staff and volunteer carolers to a local nursing home where several VITAS patients live. They also caroled at the local VITAS inpatient hospice unit. At each location, the group sang rousing renditions of Yuletide classics. Santa Claus himself even made a guest appearance!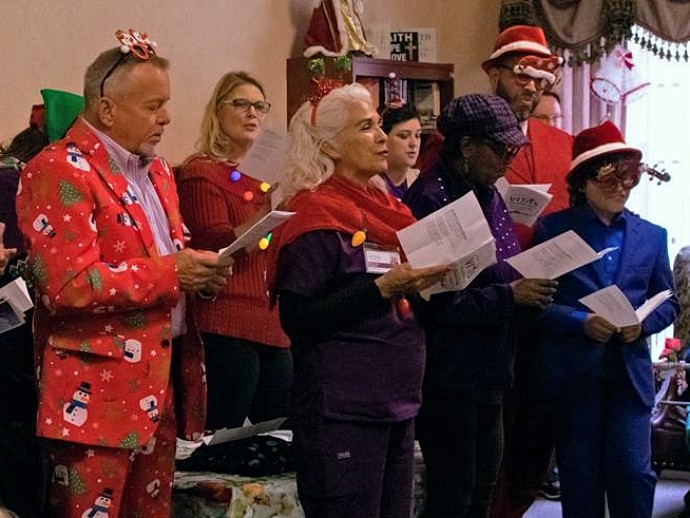 'A True Sense of Holiday Cheer'
Moxley and Broherd agreed: "It was exciting, fun, rewarding and eye-opening to learn more about all the wonderful nonprofits in our beautiful city."
"I am so humbled by and proud of both April and Kasie for their leadership and dedication to this idea, but even more so in how our employees rallied around the idea of giving up their annual offsite holiday party to give back to the community that we serve," Brickner says. "Coming together to make an impact in the community really did create an opportunity for team-building, growth and a true sense of holiday cheer."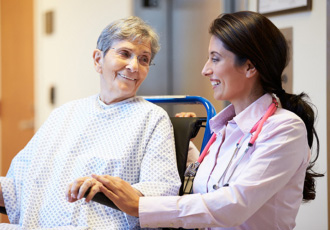 40+ Years of Leadership
We've been a pioneer in the hospice movement since 1978 and a leader in end-of-life-care.
Learn More About Us