Volunteers
VITAS Volunteer Art Schmall Earns Hall of Fame Recognition
Every VITAS Healthcare volunteer dedicates time and energy to make our hospice patients feel valued.
This year, 80-year-old Art Schmall, a VITAS patient care volunteer for Broward County, Florida, did so much for his patients that he drew attention from outside the organization.
Art will be inducted into the Dr. Nan S. Hutchison Broward Senior Hall of Fame in a May 10 award ceremony recognizing seniors for volunteer excellence.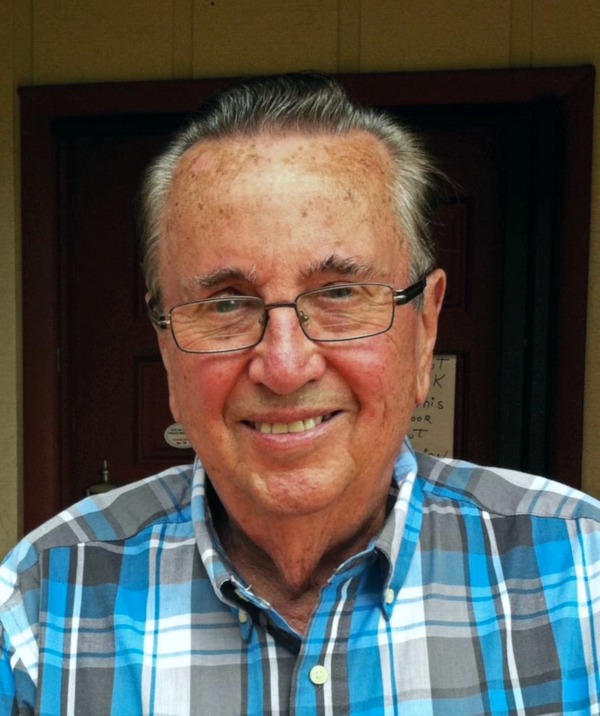 Art is one of 10 seniors selected for the award in 2019 and among 419 admitted into the Senior Hall of Fame since 1978. He and other recipients will be commemorated with a plaque in the lobby of the Broward County Government center, according to the South Florida Sun Sentinel.
A resident of Margate, Art has volunteered with VITAS for nearly a decade. Prior to VITAS, he spent 12 years volunteering for The Arc, an organization dedicated to improving life for people with intellectual and development disabilities.
Cubmaster to Soup Kitchen Founder to Hospice Volunteer
"I've been a volunteer for most of my adult life," says Art, whose experience ranges from serving as a Cubmaster for his kids' Cub Scout troop to helping found a soup kitchen and working with the homeless.
Despite decades of compassionate volunteering and a late-life foray into social work—Art earned a master's degree in addiction studies in his early 50s—he says he didn't know much about hospice until his wife was diagnosed with early-onset Alzheimer's disease. When his wife's physician urged Art to call VITAS, he was resistant.
"I had seen hospice as the end of the line—which I've come to learn is far from the truth," Art says.
Ultimately, he changed his tune and made the call.
Slow Down? Not Art Schmall
With his wife as a VITAS patient, Art witnessed firsthand the good that hospice could do. A few years after his wife died in 2007, he began volunteering with VITAS, working primarily with memory care patients.
"I had seen hospice as the end of the line—which I've come to learn is far from the truth."
Art started with two patients in his charge but felt like he had more to offer. Soon after, his caseload grew to 18 patients, now he's a regular visitor for 36 … with no signs of slowing down.
A self-proclaimed "natural talker," Art chats with patients who still enjoy conversation and is happy to let the quieter ones simply listen. Sometimes, he tells his patients about a previous or upcoming cruise—he takes three each year—or he asks about their childhood, searching for common ground.
He also pitches in for VITAS volunteer orientation, helping new volunteers understand what to expect from the job.
Making Connections and Saying Goodbye
For Art, the best part of volunteering is the gratitude of people for whom a visit may be the best part of their day. While his time with each patient varies, Art tries to see each one "through to the end." He's been visiting one particular patient, a stroke victim, for over four years.
Ultimately, volunteering in hospice means learning to say goodbye again and again. Art says he loses one or two patients each week.
"I'm used to it, but it's hard with the ones that I've become close friends with, who I can sit and talk with for an hour," he says.
Art and the other volunteers will be honored for their service at the 36th annual Dr. Nan S. Hutchison Broward Senior Hall of Fame Breakfast on Friday, May 10, 2019 at 9 a.m.
Become a hospice volunteer.