Sales
A Day in the Life of a VITAS Physician Representative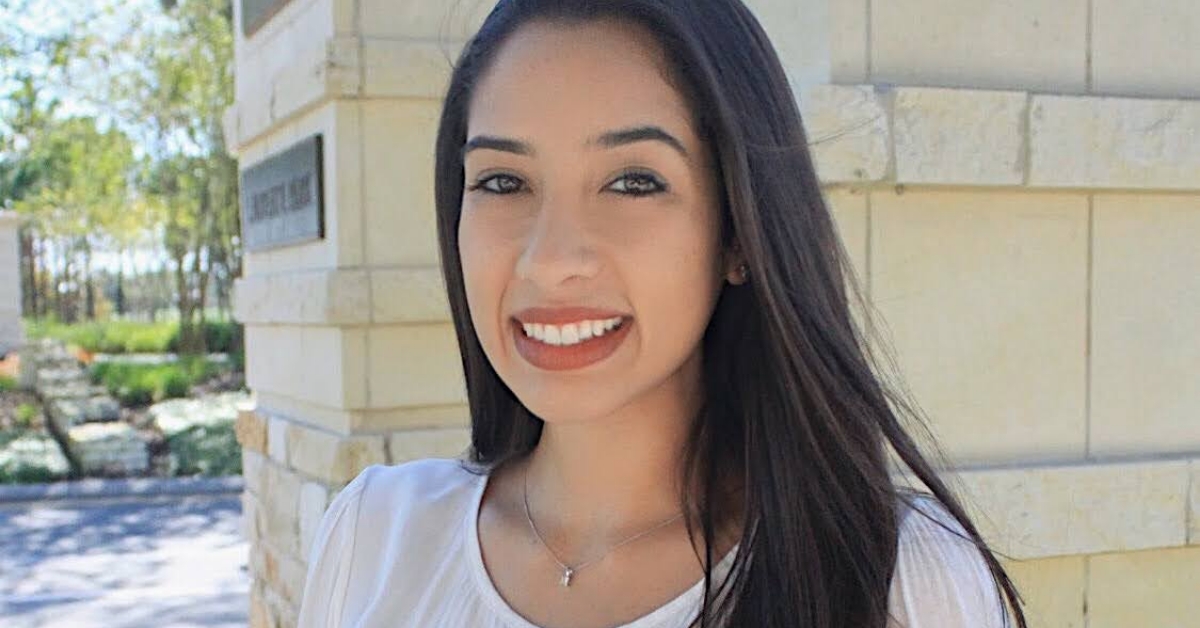 Tiffany Barone Casco wants to help people get the benefits they've earned.
As a VITAS Healthcare representative in Orlando, Florida, Tiffany knows hospice care is something every Medicare beneficiary is entitled to—and many people don't use it as much as they could because they don't know enough about it.
Her role is to educate doctors and clinicians about hospice care: what it is, how it can help their patients, and when it's the right time to talk about it. She knows her work makes a difference when someone near the end of life gets to spend their remaining days with family and friends, surrounded by the supportive services only hospice can offer.
"I wish I could shout from the rooftops," she says. "It really is such a beautiful thing to be able to age in place where you call home. To live with dignity and exit this world the way you came in is beautiful."
Tiffany saw the benefits of choosing hospice care firsthand: Her grandfather was a VITAS patient during the height of the COVID-19 pandemic.
"It was such a traumatic experience for so many people," she recalls. "The beauty of hospice was we were so lucky that because of VITAS, my mom and I were able to say goodbye to my grandfather, not over an iPad, not over a phone call, but in person."
Planning for the Week Ahead
Tiffany doesn't just educate doctors about the advantages of early hospice care; she also demonstrates what separates VITAS from other hospice service providers and builds relationships so that physicians know they have a trusted partner when the time comes to refer a patient.
In this job, we say you're the CEO of your territory. Nobody knows what works best for your territory but you.
With a background in health sciences and minor in communications from University of Central Florida, Tiffany has the clinical knowledge and the communications skills to thrive in her job.
So what exactly does she do every day?
Her work week begins on Sunday night. With an entire territory of physicians, nurse practitioners, nurses, case managers, practice managers and other healthcare professionals, success lives with organization and preparation.
At VITAS, there are so many tools at a rep's fingertips, including a comprehensive customer relationship management tool to become a trusted resource to each account in her territory.
Armed with her trusty calendar and color-coordinated notes, she develops a plan of action for the week ahead, reviewing her upcoming meetings and mapping out appointments.
"I take about 30 minutes first thing to review all my data and structure my day around that," she says, "Once you establish a flow, it's a really easy routine to stay in."
The routine begins at 7:00 on Monday morning.
"In this job, we say you're the CEO of your territory," says Tiffany. "Nobody knows what works best for your territory but you."
The freedom VITAS provides for reps such as Tiffany gives her the flexibility to schedule her meetings when doctors are more likely to be available.
"Most physicians in my territory begin seeing patients at eight o'clock," she explains. "So I get there at seven-thirty."
A Day in the Life
The first half of Tiffany's day is spent visiting physicians, nurse practitioners and other health care professionals where she may meet with her key targets in her routing that day
These meetings are meant to educate physicians and other healthcare professionals on the benefits of hospice, but they are also a key opportunity for Tiffany to learn more about the pain points and goals of her accounts to tailor her approach as valuable resource for their patients facing serious illness.
"I paint the picture of what a hospice-appropriate patient looks like per hospice Medicare guidelines," she explains.
The Medicare Hospice Benefit entitles all hospice eligible patients access to this benefit which may be up to 6 months or greater. However, according to a 2023 study conducted by the National Opinion Research Center at the University of Chicago, more than half of beneficiaries get fewer than 31 days of hospice care. A quarter are enrolled for a week or less.
When she earns the trust of her physician partners through education and collaboration, Tiffany equips them with a new tool to improve their end-stage patients' quality of life. Doctors who fully understand the benefits of hospice may refer their patients earlier, giving them more time to experience the whole-person care that hospice provides.
"I am constantly building on those relationships in order to help providers have a better understanding of what hospice is and how it benefits their patients as well as them."
article continues below...
Lunch and Learn
During the lunch hour ("Who knew doctors like to eat lunch?" Tiffany jokes), she takes the opportunity to log her notes from her meetings and perhaps attend a lunch and learn. The rest of the hour is spent planning her education for the rest of the afternoon.
After lunch, Tiffany meets with more physician practices within her planned route. Over any given day, she will meet with 10 physician practices on average.
"Sometimes your conversations may be only 5 minutes long, and other times they can be 45 minutes long," she adds. "It really just depends on the schedule of the doctor that day."
At the end of the day, she enters her mileage and performs any remaining administrative tasks before her commute home to relax and unwind with her husband and dog.
Then, planning for the following day begins.
Never the Same Day Twice
What Tiffany most enjoys about her job is the variety.
It really is redefining hope not only for the patient, but for the family.
"One of the reasons I chose to work in medical sales is because the health field is constantly evolving," she says. "It's always changing, so every day is different."
VITAS sets its reps up for success by staying in sync with evolving changes in healthcare and providing reps with the resources to continue adding value to our partners.
Tiffany began her career at a children's hospital and was later encouraged by a friend to join the team at VITAS.
"Kids always have my heart," she says about the change, "but the geriatric community is very near and dear to me. It's a passion of mine."
When her friend took on a business development role at VITAS, she encouraged Tiffany to do the same, and she's never looked back. Even in a traditionally competitive role like business development, Tiffany has only ever felt supported by her team at VITAS.
A Meaningful Career Choice
"My team has become some of my best friends," she says. "One of our VITAS values is we take care of each other, and we definitely uphold that value."
Tiffany loves her job as hospital physician rep, and she appreciates the opportunities for career advancement within the company as well. As her friend who introduced her to VITAS has moved on to director of market development, Tiffany reports that she hopes to follow that same path.
Wherever she lands, Tiffany's heart belongs in hospice. "Hospice is such a beautiful thing, and VITAS uses this term a lot, but it really is redefining hope not only for the patient, but for the family," she says.
"There's so much more positivity and light to hospice than people think."
View all current business development job openings.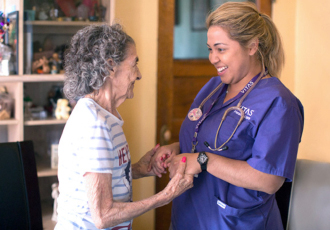 Choose a Career with VITAS
We offer a variety of full-time, part-time and per-diem employment opportunities. Employees earn competitive salaries and have the flexibility to choose a benefits package suitable to their own needs and lifestyle.
See Current Opportunities