Working at VITAS, VITAS Values
Recognizing VITAS Staff on National Employee Appreciation Day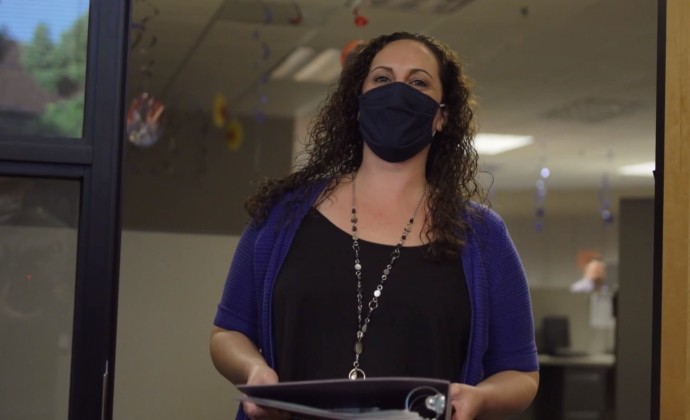 Hospice is a people-first profession, and as the nation's leading provider of end-of-life care, VITAS proudly lists "People" among the five tenets of our Employee Promise—our commitment to providing every employee with a great professional experience.
The first Friday in March is National Employee Appreciation Day, an annual opportunity for managers and corporate leaders to recognize their teams for their committed efforts throughout the previous year. Following a year of unexpected challenges due to COVID-19, the 2021 observance on March 5 carries additional significance for many organizations, including VITAS.
VITAS leadership expresses their sincere gratitude for all the hard work, compassion, and dedication to hospice patients and families that VITAS staff members displayed throughout 2020 and into 2021. Despite numerous healthcare restrictions and changes to the ways we work, our teams consistently met the challenges of COVID-19 and continue to surpass expectations for performance and professionalism.
The VITAS Employee Promise
At VITAS, we believe in five unifying factors that motivate our compassionate professionals as they improve the quality of life for patients and families near the end of life.
We call it the VITAS Employee Promise. It's our commitment to employees and our promise to deliver on these five key areas:
Purpose: A mission-driven and fulfilling career caring for patients with advanced illness
Passion: The opportunity to work with people who share your deep caring for the work you do
People: A commitment to focus on employees, the heartbeat of VITAS, and to provide resources that complement their daily work
Possibilities: A caring culture that supports professional growth in an environment equipped with technology and protocols that ensure a safe and productive work experience
Presence: Accessible, approachable, and authentic leaders who have a desire to listen and learn from their employees
The Employee Promise supports the personal and professional aspirations of our teams as they support our patients and their families near the end of life.
We Take Care of Each Other
At VITAS, taking care of each other is one of our organization's fundamental values. Recognizing one another's achievements and celebrating shared successes are two other ways that VITAS employees take care of each other every day, and how the company values the people who work here Throughout the year, VITAS managers and corporate leaders highlight exceptional performance in ways big and small.
Each year, VITAS leadership names hundreds of example-setting employees as VITAS BEST winners, rewarding them with a prize, congratulatory video message, and an exclusive badge holder for their exemplary work. New winners are called out each year, giving everyone an opportunity for recognition.
Looking for a career where you can be your BEST while making a difference in the lives of others? VITAS is accepting applications for a variety of hospice roles in 14 states and the District of Columbia. Search openings and apply today.