VITAS Values, Working at VITAS
VITAS Hospice Career Includes Tangible Community Support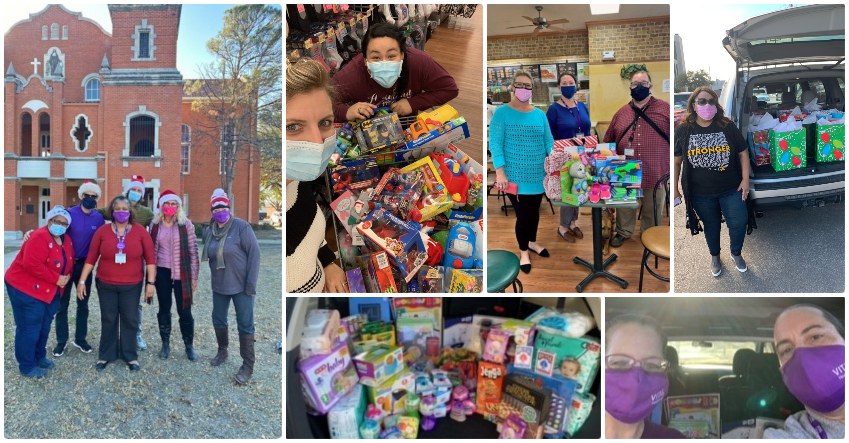 VITAS employees routinely turn a values-driven companywide pledge to "make a difference" into tangible, positive results for their communities.
The VITAS team in San Antonio, for example, has decided that community volunteering is far more important and fulfilling than staff holiday parties. For the second year in a row in 2020, they divided into groups to address the pressing needs of a local community agency, nonprofit organization, school, or hospital.
"I think most individuals in hospice have a true passion and compassion for what they do, not just in their professional life, but in their personal life as well," says Michele Tierney, LMSW, a VITAS regional director of market development.
What's unique about community spirit at VITAS is that it extends beyond our own patients and their families.
'Lift the Spirits of Many'
Over the course of several weeks, their collective efforts provided food, supplies, and gifts to children in foster care and to families in homeless and domestic violence shelters. They supported pediatric patients being treated for brain cancer with comfort items and toys, and they provided take-home holidays meals to families whose children attend a low-income school.
Some employees planted gardens, while others supported animal welfare organizations, food pantries, LGBTQ+ youth organizations, and other community initiatives.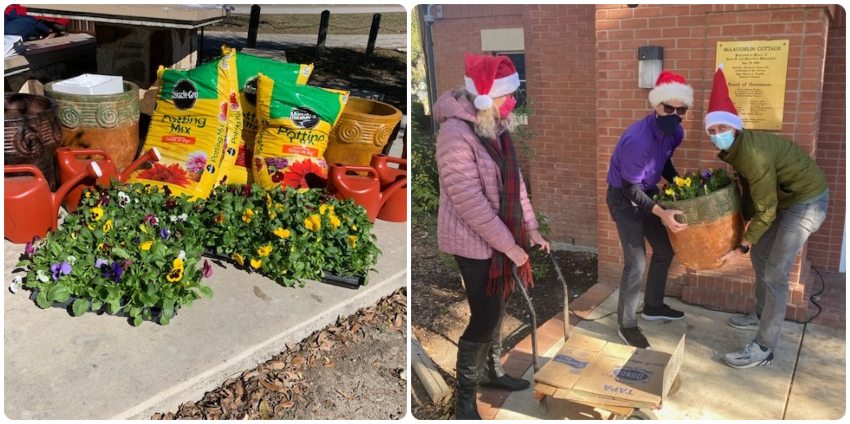 "With all of the chaos and uncertainty in our world, which can often feel overwhelming, our leadership really wanted to shift the focus to giving back—seeing where our own abundance can help meet the needs of others," said Kasie Broherd, volunteer services manager in San Antonio.
"Through our efforts, we were able to lift the spirits of many in our community as well as each other. It's hard not to feel great when you get to play Santa for a bit."
San Antonio recipients included St. PJ's Children's Home, Gabriella's Smile Foundation, Hays County Food Bank, Ministry of the Third Cross, Winston Elementary School, THRIVE, and others.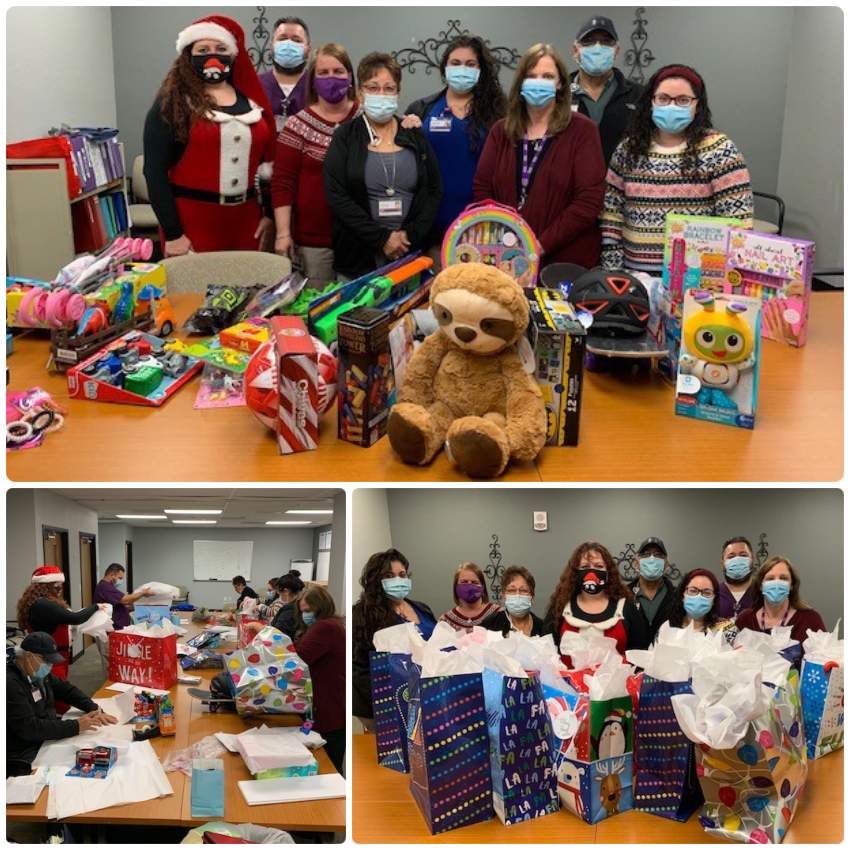 Building Community Connections…and Ramps
Many VITAS employees look beyond their specific job titles toward a broader, deeper "mission to serve," says Tierney.
In late 2019, for example, Candace Ramos, VITAS director of market development, learned from a non-VITAS social worker about a wheelchair-bound couple who had to rely on an aging neighbor for help every time they left their house.
Working with the nonprofit Project Ramp, she and colleague Candi Aguillon volunteered on a fall Saturday to build a 61-foot ramp for the couple. Several weeks later, more VITAS team members pitched in to construct a second ramp for another resident.
"Hearing that it could take two years for someone to have a safe way to enter and exit their home really ignited my passion to get the word out," Ramos says. "Volunteering for the Ramp Project really opened my eyes to how valuable volunteer time is to these organizations as they aim to meet the needs of our community. It was a true honor to be able to help with this project."