Chaplains, VITAS Values
VITAS Chaplain Builds Patient-Family Rapport... and Bookshelves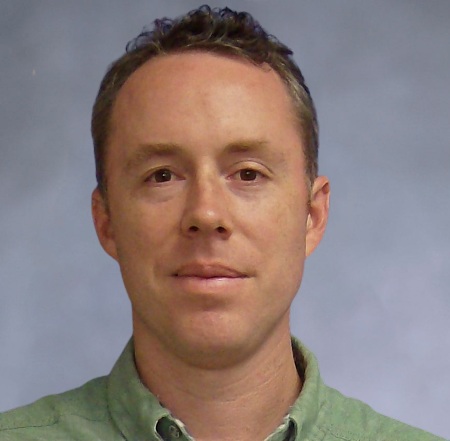 Some days, a toolbox and a bit of technical know-how are just as important as a kind heart and a genuine prayer for VITAS hospice chaplains as they provide supportive, meaningful care to their patients and families.
Such was the case when VITAS Chaplain Adam Davis noticed in early January that a new patient at the Columbus (OH) Alzheimer's Care Center — 47-year-old Jason Spinks, who was diagnosed with early-stage dementia — had moved into a room with only two pieces of furniture and his belongings unpacked.
"He was just sitting here in his room with everything still in boxes," Adam recalls. "He had a basic chair and a bed. There was absolutely nothing there for him to do."
After discovering from the facility's staff that Jason's wife, Mary Jo, was unable to visit because of COVID-19 restrictions, Adam called her to see how he could help.
'Part of My Identity as a Chaplain'
Adam, a VITAS chaplain since 2018, has visiting privileges at the facility as an essential worker.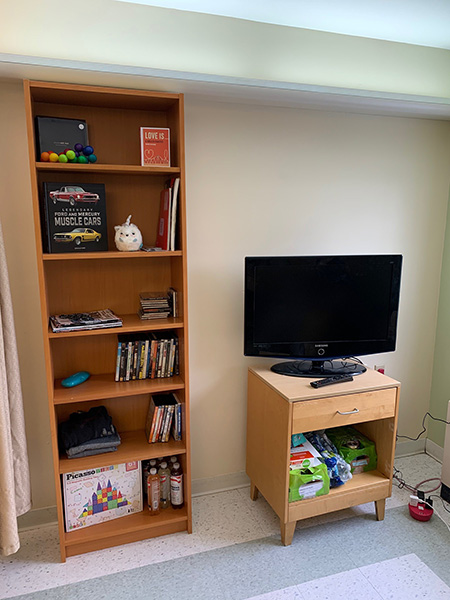 While talking with Jason's wife, Adam explained that as the father of an autistic child, he also understood the challenges of caring for a family member who is not able to care for himself. He returned to the Care Center the next day with his toolbox and spent several hours assembling and anchoring 7-foot bookshelves in Jason's room.
Then he unpacked boxes of Jason's favorite T-shirts, clothes, model cars, fidget spinners to keep his hands occupied, and his favorite drinks. He plugged in Jason's radio and CD player. He connected Jason's iPad for communication with his wife and two younger daughters.
Noticing that Jason's TV was plugged in but not working, Adam found the digital antenna that Mary Jo had purchased, connected it to the TV, and programmed the channels for Jason so that he felt at home.
"Sometimes you just need to do the things that need to get done," says Adam. "That's part of my identity as a chaplain."
A Passion for Helping Others
Mark Knepper, general manager for VITAS in Columbus, describes Adam's efforts as "the epitome of professional" and an ideal example of the ways that hospice team members do whatever is necessary to support patients' well-being and provide comfort to their families.
"Adam's handiness to put things together provided socialization—literally and figuratively—for the patient and his family," Knepper says. "His handiwork demonstrates mastery of practical thinking and common sense, and anyone on the receiving end can clearly see his high character and compassion for others."
Adam, meanwhile, continues to visit his patient weekly, stopping by to make sure Jason has what he needs. And because he knows the importance of a gentle reminder, he begins each visit with, "Hey, Jason, isn't it time to FaceTime with Mary Jo on your iPad?"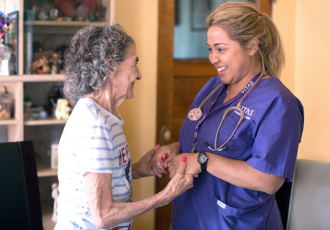 Choose a Career with VITAS
We offer a variety of full-time, part-time and per-diem employment opportunities. Employees earn competitive salaries and have the flexibility to choose a benefits package suitable to their own needs and lifestyle.
See Current Opportunities