Working at VITAS, Nurses
San Antonio VITAS Team Managers Win Hospice Advocacy Award
The VITAS Difference in how we support our patients and each other is all about demonstrating our commitment, compassion, and can-do attitude. Andrea Canon and Angela Mancha make a difference in the lives of VITAS hospice patients and their families in San Antonio, Texas, every day, guiding an interdisciplinary collective of caring professionals as home hospice care team manager and inpatient hospice team manager, respectively.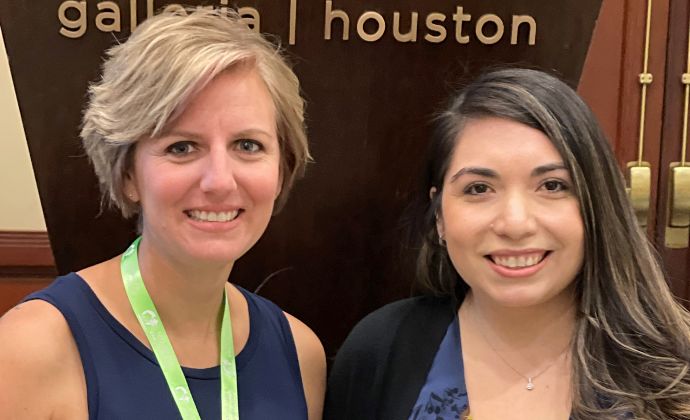 Now, their compassionate work has been recognized by the region's largest hospice advocacy group.
The Texas & New Mexico Hospice Organization bestowed the prestigious Charley Wasson Hospice Advocate award to Angela and Andrea for their commitment to the core values of hospice, and for personal and professional excellence in their service to patients facing the end of life.
Andrea and Angela received the award at a ceremony on August 1 during the 2021 Texas & New Mexico Hospice Organization Conference. (Wasson, who died in 2017, was a well-known hospice director in Lubbock, Texas).
"When I think of Andrea and Angela, dedication, compassion, and commitment immediately come to mind," says Joe Brickner, general manager for VITAS in San Antonio, and the winners' boss. "They not only bring a smile to everyone on our team, but they also boost spirits when we need it most. My words can never be enough to praise their actions—their work toward the hospice mission always exceeds expectations."
Andrea: 'This Is My Career, My Passion, My Heart'
Andrea's hospice journey exemplifies the countless possibilities afforded by a VITAS career. Joining VITAS in 2017 as a registered nurse (RN) case manager, she received her promotion to team manager of hospice home care just 18 months later, after demonstrating her passion for care and proclivity as a team player.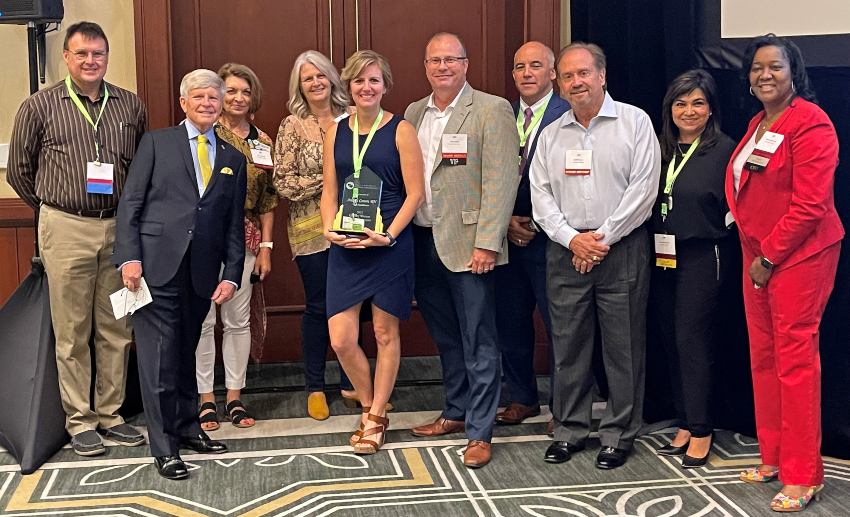 In addition to earning recognition from a top industry organization, Andrea has embraced a variety of opportunities for professional growth, developed leading-edge managerial and nursing skills, and discovered new personal capabilities on her mission to "help ensure that our patients and families are getting the highest quality care they deserve and need during this difficult journey."
Of all the hospice specialties, "pediatrics has my heart and soul," says Andrea, and her work demonstrates her sincerity. She has arranged gift-giving visits and photo opportunities with Mr. and Mrs. Claus, successfully admitted patients as young as two days old to hospice care, created a neonatal intensive care unit inside a patient's home, and helped fulfill a teenager's final wish to donate her tumor to research, among many other heartfelt efforts.
"As a hospice nurse, I have found my God-given calling. This is my career, my passion, my heart," says Andrea. "Among my staff, I have found a second family. Among my patients, I have found a reason to increase my knowledge and push myself to new bounds daily."
Angela: 'I Take Pride in the Care That My Staff and I Provide'
Angela found her way to hospice after living out the American dream in miniature. Born in a small South Texas town to immigrant parents, she became a first-generation high school graduate, then earned her bachelor's degree in nursing (she's currently pursuing her master's in nursing, too).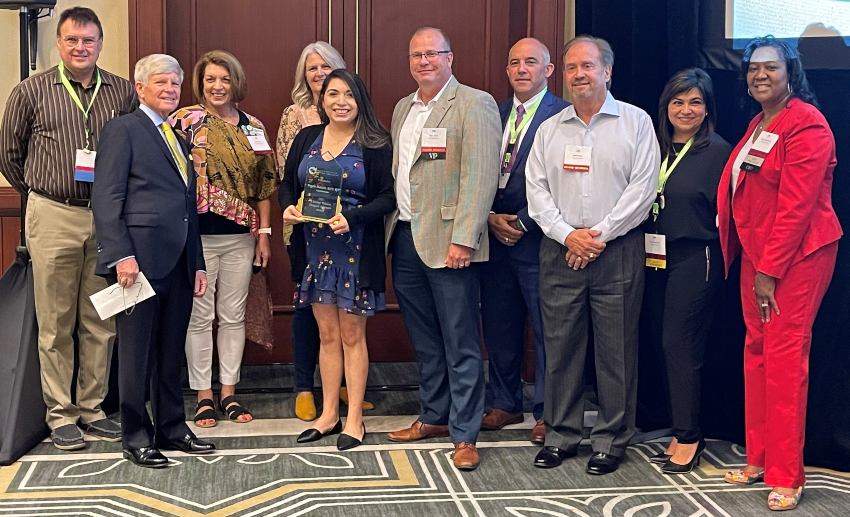 Shortly after graduating college, Angela joined VITAS as a staff RN in 2018 and served in a variety of settings, treating every new situation and looming challenge as an opportunity to build valuable experience. By 2019, she was managing her own hospice home team, leading with a philosophy of collective perseverance and personal availability to her patients, families, and staff.
Angela says her Latin culture and its emphasis on "caring for our own" influenced her choice of career and guides her efforts as she helps patients and families of diverse backgrounds discover comfort and dignity amid one of life's most complex periods.
"When engaging with families through these trying times, I let them know that they are just as important as the patients in our facilities, and I treat them with the same level of care and respect I would treat my own family," she says. "I take pride in the care that my staff and I provide, and I strive to continue supporting our patients and families through these difficult experiences in life."
Exceptional Performance in Unimaginable Times
Perhaps the most impressive facet of Andrea's and Angela's win is that they performed so admirably under such challenging conditions. The work for which they have been recognized occurred largely amid the height of COVID-19, a period that saw monumental changes to the provision of healthcare and to everyday life.
Andrea kept her team's spirits up through constant engagement and encouragement: Participation in community fitness activities, celebrations of birthdays and professional achievements, and spontaneous opportunities for creative expression all contributed to her goal of employee well-being.
"I try to bring light, not only for our patients' lives, but also into our office/work life," she says. "Hospice can be very demanding and overwhelming, especially when everything is happening at once. It's vital that we practice self-care so that we can continue to be there for our patients and families."
Angela found that the myriad pressures of COVID-19 only drove her team closer together. When she learned she was pregnant during that uncertain period, she took her personal health situation as a calling to become an expert and advocate for evolving safety protocols, staffing issues, and equipment needs related to the pandemic. During the height of the pandemic, she also oversaw the September 2020 opening of a new IPU in San Antonio.
"At a young age, my parents instilled in the philosophy that with hard work and dedication, anything is possible," she says. "I found strength that I did not know I had. I grew as a leader. I saw teamwork like never before. We cried and laughed, and at the end of it, my staff and I did it, and I could not feel prouder of such a great team."
Just as Andrea and Angela attribute much of their success to their teams, Joe says the entire San Antonio operation owes its successful navigation of the rapidly changing hospice landscape in part to the recent award winners.
One of the key behaviors that is at the core of the VITAS Difference is that our employees demonstrate their "can-do" attitude each day and with every interaction. "Their consistent positive attitude has made a huge difference to our patients and families, and they are always the first to volunteer a helping hand," Joe says. "We couldn't do it without them. I believe companies dream of hiring employees like Angela and Andrea, who demonstrate compassion, commitment, and a can-do attitude every day."
Are You the Next Andrea or Angela?
Looking for a career where your passion is rewarded with opportunities for professional growth and personal fulfillment? Do you want to put your compassion, commitment, and can-do attitude to work at an organization focused on making a difference in people's lives? Browse job openings in your area.