VITAS Values, Working at VITAS
VITAS Partners with Atlanta Nonprofit to Help with Back-to-School Needs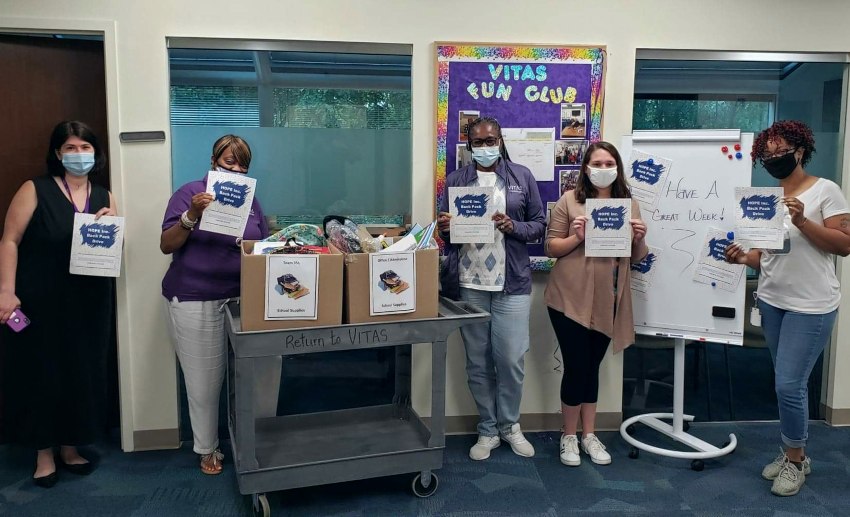 Pandemic or not, the back-to-school season can be hectic for students and parents. COVID-19 restrictions add some stress to the situation, but the pressure is even greater for single parents in low-income households.
A first-time partnership between VITAS Healthcare and HOPE, Inc. aimed to relieve some of that pressure for struggling parents in Atlanta, Georgia, through donations of school supplies.
The VITAS team in Atlanta donated and shipped backpacks and other supplies to HOPE, Inc., a nonprofit that assists parents and their children by supporting educational opportunities and academic success.
VITAS Employees Make a Difference
Community service like the backpack drive reflects one of our core values: At VITAS, we are proud to make a difference.
Atlanta General Manager Robert Perez says the back-to-school drive arose from his connection to HOPE, Inc.'s chief executive officer, who was his coworker at another hospice provider prior to joining VITAS. Robert says that the nonprofit was "very grateful" for the donation and has publicly thanked VITAS via social media.
The Atlanta team was more than happy to be involved.
"The team was very excited to assist this group," Robert says. "They feel connected to the mission of HOPE: assisting single parents while they continue their education."
Later this year, VITAS will sponsor a virtual "fun run" in Atlanta hosted by HOPE, Inc. Through efforts like these, VITAS proudly supports all members of the communities we serve–those who are nearing the end of life as our hospice patients, and those who are striving to improve their lives for themselves and their children.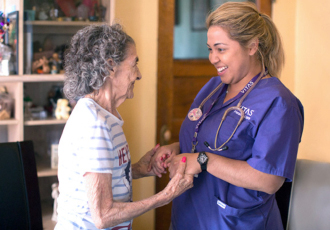 Choose a Career with VITAS
We offer a variety of full-time, part-time and per-diem employment opportunities. Employees earn competitive salaries and have the flexibility to choose a benefits package suitable to their own needs and lifestyle.
See Current Opportunities