Nurses, VITAS Values
Why We Work in Hospice: 'Do What's Right at the Bedside'
Patty Husted, executive vice president of operations, joined VITAS in 1989 as a hospice nurse in an inpatient unit (IPU). To land the job, she stayed for an interview that would likely have sent less committed candidates walking out the door.
"Some of my fondest memories are sitting at the bedside and supporting patients in their final moments."
"Several times throughout the interview, the IPU manager would say, 'Can you wait a minute, I need to go check on that patient,' and she'd leave for a while and then come back to me," Patty explains. "We'd start the interview again, and then a pager would go off or she'd hear a family talking out in the hall, and she'd say, 'Excuse me, can you wait a minute? I need to go check with this family member.'
"I fell in love with the company that day," Patty says. "I was not put off at all that my interview was delayed. I knew that the supervisor had to leave to take care of her patients or their families, and I was incredibly impressed by that."
Growing With VITAS
What Patty witnessed was the first VITAS Value in action: Patients and families come first. She would have countless opportunities to put it in practice herself over the next three decades, as she advanced from nurse to a variety of manager roles, overseeing home care teams, an outreach team, a pediatric care team, an inpatient unit and serving as a patient care manager in Broward County.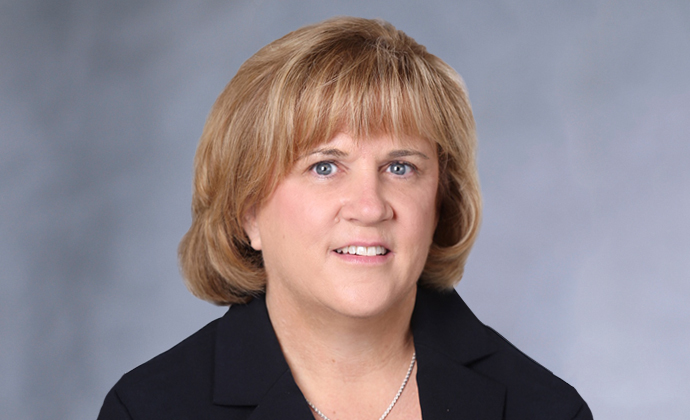 "The one thing you can always count on at VITAS is change, and I mean that in the most positive way," Patty says. "We're always evolving. It's a good idea to get on board with it, because it can take you to so many places."
When Patty joined VITAS, the company operated in six cities. Today, it delivers care in 14 states and the District of Columbia, and Patty is at least partly responsible for that success.
She has shown a knack for identifying and addressing business development opportunities, performing quality assurance and regulatory compliance reform across the company, and creating new company policies and procedures that benefit patients and families.
For those reasons, Patty has grown into the role of executive vice president, in which she leads the operation of VITAS teams throughout Florida and Georgia.
'I Love What We Do'
Patty remembers what it's like to not be the boss. As a young hospice nurse, she appreciated the level of independence VITAS granted her and its other clinicians who work one-on-one with patients.
Through ongoing training and thorough communication, VITAS trusts each hospice team member to do what is best for the patient and family in the moment.
"That's one thing I truly respect and feel so grateful for in my 30 years: I've never been told I could not do something that was right for a patient and family," she says. "Not once."
'Do What's Right at the Bedside'
For Patty–and VITAS–everything in hospice comes down to the patient and their quality of life. Whether making rounds in an IPU or discussing operational strategy in a boardroom, Patty believes the patient must always be top of mind.
"If nothing else, I'm a patient advocate," she explains. "From [VITAS cofounder] Esther Colliflower, I learned that we have a fifth value, and that's 'Do what's right at the bedside.'"
That simple notion has kept Patty going for 30 years, and she shows no sign of slowing down. Whenever Patty does decide to retire, she says it'll be easy to find her:
"I want to go back to the bedside. I love what we do, and some of my fondest memories are sitting at the bedside and supporting patients in their final moments."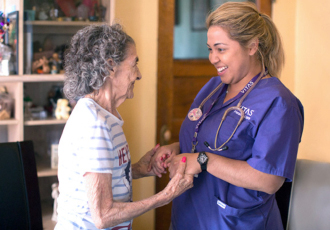 Choose a Career with VITAS
We offer a variety of full-time, part-time and per-diem employment opportunities. Employees earn competitive salaries and have the flexibility to choose a benefits package suitable to their own needs and lifestyle.
See Current Opportunities