Working at VITAS
If I Work for VITAS, Where Will I Work?

VITAS Healthcare is a nationwide company, and growing. We began in Miami, Florida, in 1978 with one hospice patient, a nurse and a minister.
Today we have 44 hospice programs in 14 states and the District of Columbia. Depending on what kind of work you do and where you want to live, you could be a VITAS sales representative in Sacramento, CA; a VITAS hospice aide in Dallas, TX; or a VITAS executive, or executive's assistant, in Philadelphia, PA.
If you live in your hometown and want to work near family and life-long friends, we may have an office near you. Or, if you live in the Windy City and yearn to live in the Sunshine State, VITAS has offices and openings for you to explore. Turn a career at VITAS into a new life experience.
Take a look at some of the workspaces available for employees working at VITAS and the variety of positions you would find at each type of location:
Corporate Locations
VITAS Healthcare's corporate offices are located in downtown Miami, FL; nearby in Miramar, FL; and in Cincinnati, OH. These offices house the professionals who support the patient care teams, including those in the finance, HR, clinical development, marketing and communication, IT, care center communications and legal affairs departments.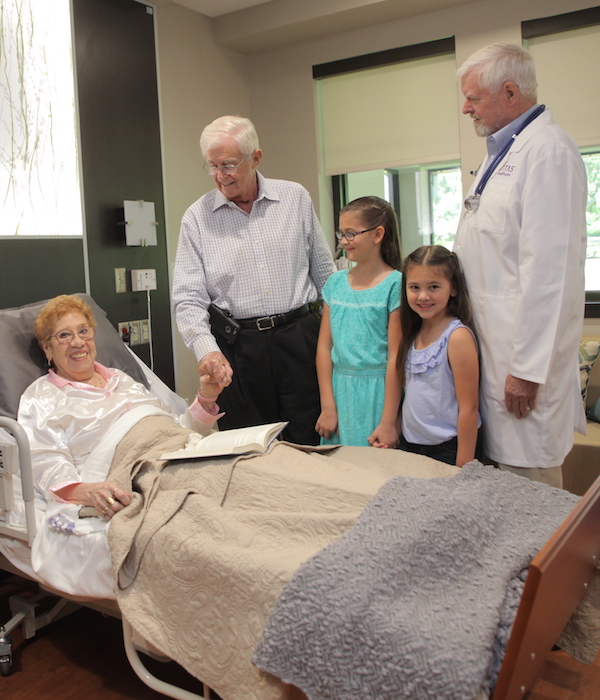 VITAS Inpatient Hospice Units
VITAS has home-like hospice units that provide short-term inpatient care to hospice patients whose symptoms cannot be controlled at home. They are staffed by VITAS hospice teams 24/7/365. These VITAS-operated units may be a freestanding facility or in a hospital or nursing home. They welcome families, including children and even pets, and often have provisions for visitors who choose to spend the night, use the kitchen to warm up a favorite meal, make use of the children's area or the quiet room, and generally create an atmosphere more like home than a hospital.
VITAS Program Offices
Each of our hospice locations includes a "program office" (often several). In each office there are clerical staff taking care of business. There is also space for members of the care team, from the medical director to the manager of volunteers and bereavement specialists, who need regular office time. Jobs in a VITAS program office include the sales manager, the general manager and each team manager, the business manager, a payroll clerk, a patient care administrator, a performance improvement specialist, an admissions nurse, sales reps and more.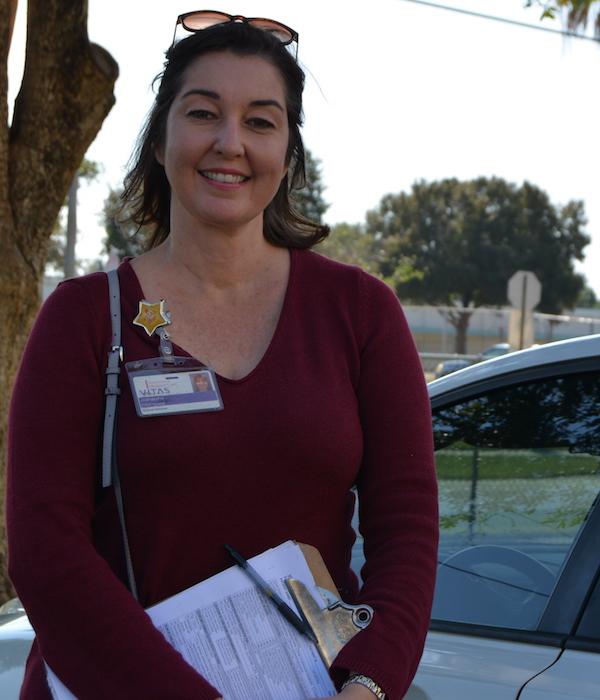 Mobile/Home Care
The program offices also serve as a meeting place for the hospice teams that travel every day to visit hospice patients in their respective territories, wherever the patients call home. These team members work out of their cars, which are full of supplies and files. Every morning they schedule visits to patients, building in some wiggle room for unexpected calls. Teams specialize, some in home care, others in nursing homes and assisted living communities. They schedule time in the office as necessary—and always for team meetings, which is when the whole team, from physician to aide, shares observations about patient needs, changes to be made, family concerns, obstacles and successes.
Care Connection Centers
VITAS employs care center staff, nurses and supervisors at its Care Connection Centers who electronically manage thousands of calls every day, from physicians referring a patient to a consumer wondering what hospice is. Every staff member is trained on the phones and computers they use to document every call, and on customer service as VITAS expects it to be done. Some Care Connection Center staff are licensed nurses who provide VITAS' Telecare service – assisting patients, families, physicians, or anyone with a clinical question or who needs bedside assistance for a VITAS patient with medical support 24 hours a day.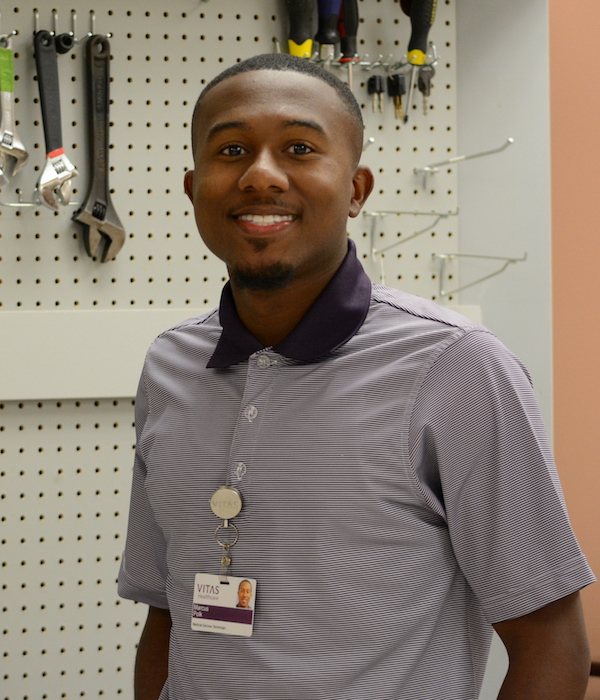 Home Medical Equipment Facilities
VITAS operates its own home medical equipment (HME) facilities, which maintain and deliver hospital beds, oxygen, wheelchairs and other equipment to home-care hospice patients. Positions there include technicians, who drive the trucks, deliver and pick up the equipment, set it up and explain how to use it to the family. Back at the HME warehouses there are employees cleaning and maintaining equipment and wrapping it for delivery. There are also directors, managers and clerical employees in HME offices.
Palliative Care Locations
VITAS has Palliative Medical Associates locations in California, Florida, Texas and Pennsylvania. They employ clinical and clerical staff, as well as directors, managers and care coordinators. Seriously and chronically ill patients are seen on both an inpatient and outpatient basis.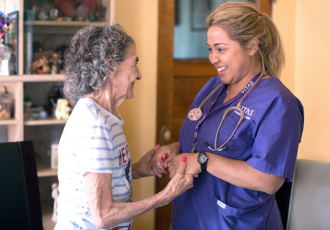 Choose a Career with VITAS
We offer a variety of full-time, part-time and per-diem employment opportunities. Employees earn competitive salaries and have the flexibility to choose a benefits package suitable to their own needs and lifestyle.
See Current Opportunities