Heart Disease, Palliative Care
Hospice Cardiac Care Is Aggressive Palliative Symptom Management
By James Wright, DO, Regional Medical Director, VITAS Healthcare
It is often stated that heart failure is difficult to prognosticate, resulting in just 4.9% of Medicare patients hospitalized with advanced heart failure receiving hospice referrals. And those patients are referred exceptionally late in the trajectory of their disease, according to "Trends in Hospice Discharge and Relative Outcomes Among Medicare Patients in the Get With the Guidelines® Heart Failure Registry.
Hospice mortalities demonstrate the late nature of HF referral. In this study, most hospice patients (66%) died within 30 days of referral; almost one in four HF patients died in the first three days after referral to hospice. Only 15% lived six months or more. Few patients who received hospice—4.1%—were readmitted to the hospital within 30 days.
Better tools, better management
The study's authors believe that clinicians may benefit from better tools to assess prognosis in HF, so that timely referrals to palliative care and hospice can be made. They also believe that better management of symptoms might lead to improved transition to hospice.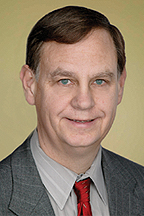 However, we already know who the hospice-eligible HF patients are. The American Heart Association (AHA) and American College of Cardiology (ACC) have provided the tool: a heart-failure staging system from A through D. Stage D describes patients with advanced structural heart disease and progressive symptoms at rest who are already receiving optimum medical management.
If the Stage-D patient is not a candidate for, or does not choose, heart transplant, ventricular assist devices (VAD) or other cardiac surgical options, then, by definition, all options for treatment have been maximized.
This definition allows providers, HF patients and families to advance care to the next therapeutic level: hospice.
Aggressive and palliative hospice care
Hospice cardiac care is aggressive, palliative symptom management. It may include therapies such as maximized use of cardiac medications that are already in place, continuous infusion of inotropes, and further comfort care measures in the environment of the patient's choosing.
"Palliative" and "aggressive," it should be noted, are not mutually exclusive terms. We must end the misunderstanding that palliation of symptoms means giving up. Hospice is not giving up. It is refocusing on the patient—on their physical, spiritual and emotional needs—and on their family, rather than exclusively on the disease.
Months before a patient with advanced structural heart disease is hospitalized, referral to hospice can initiate aggressive, palliative symptom management while patients and their families still have the time and the will to enjoy quality of life.
One day, better management of advanced cardiac disease may mean better management of symptoms, with the optimum scenario being palliation of symptoms under hospice care.