End of Life Wishes, Testimonials
Hospice Patient Gets an End-of-Life Wish: Talking to His Favorite NFL Player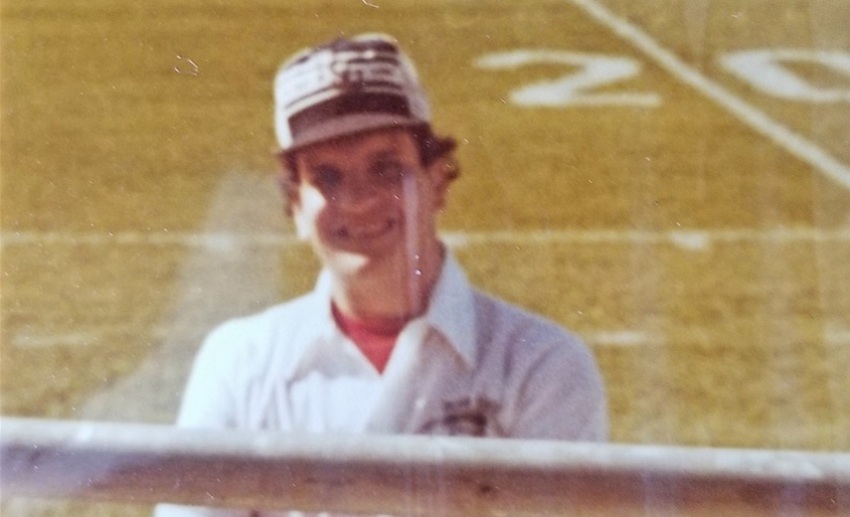 Franco Harris retired from the National Football League in 1984.
But in the eyes of the Bartolomeo family of Clairton, PA, just 13 miles outside of Pittsburgh, the legendary Steelers fullback made another high-impact score in early June 2020—thanks to behind-the-scene efforts and connections of VITAS Social Worker Wendi Harding, MSW, and her Pennsylvania hospice colleagues.
As her patient and former journalist/radio personality Bob "Bart" Bartolomeo was slipping away in his final days, Wendi arranged for a bedside phone call from the Pro Football Hall of Famer.
"Franco came through and scored another touchdown," says Bob's brother John, who traveled from New York to Pittsburgh to be at his brother's bedside after Bob was referred to hospice care for a sudden cancer diagnosis.
"Every time a VITAS person came in to care for Bob, it was an angel who was helping us on the journey," John says.
Deep Connections and 'The Phone Call'
The Harris connection has special meaning in the Bartolomeo family, whose Pittsburgh roots go deep. Before he was drafted by the Steelers, Harris was a standout player at Penn State University (PSU), the same college where Bob served as football equipment manager in the late 1970s and early 1980s.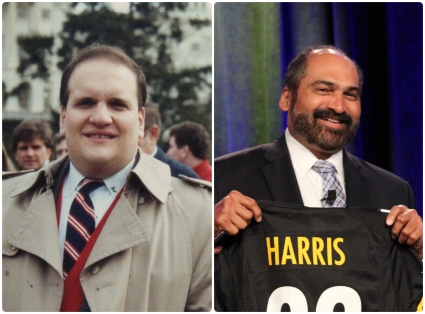 It was at PSU that Bob also became friends with Franco's two younger brothers: (the late) Piero "Pete" and Giuseppe Harris, both of whom also played varsity football.
Wendi learned about Bob's connections to the Nittany Lions, Steelers, and Pittsburgh sports, as well as his admiration for Franco, during her early conversations with him about his 40-plus-year journalism career and his work as a Pittsburgh radio personality (where his on-air name was Bob Richards).
She wanted to arrange a phone call with Franco but just didn't know how to get in touch with one of Pittsburgh's football greats.
She even drove past the retired football player's gated house one evening without success, so she finally reached out to a Pittsburgh-area newscaster who was able to contact Harris and set up the late-evening phone call with Bob on Thursday, June 4.
"Bob really wasn't talking much to people at that point," John says, "but I went in with the speakerphone and said, 'Bob, Franco Harris is on the phone here, and Franco, Bob's on the phone here, and I'm his brother, John…'"
For almost 10 minutes, the three men discussed their PSU connections, the joys of early Sunday afternoon Italian dinners, and shared family memories. At one point, Franco asked Bob about his favorite football team.
"I will always love the Pittsburgh Steelers, but since you retired, I don't watch football anymore," Bob retorted, and then he looked at John and smiled that impish smile, knowing he'd gotten in one last sports joke.
"Franco told him that it's good to be with your brother at a time like this, that brothers are always together," John recalls. "They spoke more about Penn State, and Franco ended the call by wishing Bob well and telling me, 'John, if there's anything you ever need, don't hesitate to call me.' He was very genuine."
'Until it Becomes a Memory'
The next day, Wendi spoke briefly with Bob about the experience.
"He was happy and smiled," she says. "Bob and John both said that Franco was so gracious. They were so grateful and so appreciative that Bob got to talk to Franco Harris and that Franco didn't rush him at all, giving him all the time he needed. They kept telling me, 'Thank you so much.'"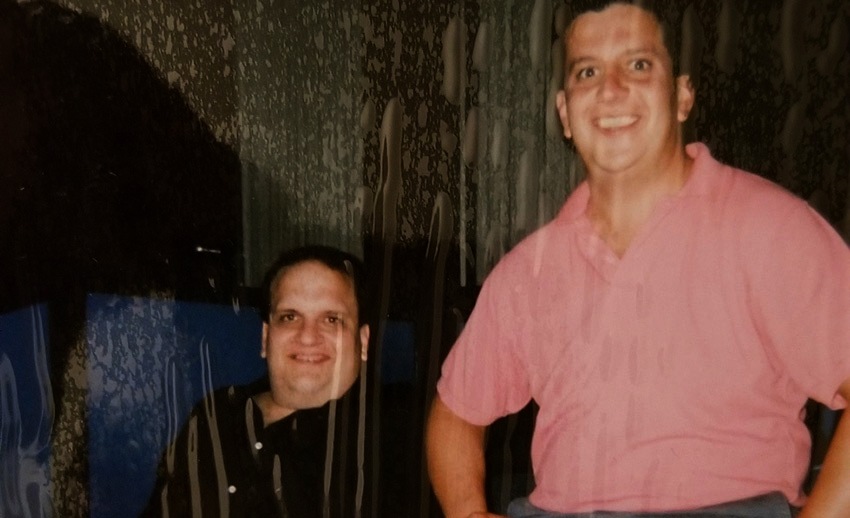 Bob passed away peacefully two days later, with John at his side.
John praises the entire VITAS team for supporting him and his brother through the dying process, from the music therapists who made sure Bob was comforted by his favorite Elvis tunes and gospel hymns, to the chaplain who presided at Bob's memorial service. The Bartolomeos' mother, Carmela, also received hospice care from VITAS in 2011.
"It's not an easy situation, but my 38 days of being the caregiver for my brother on his end-of-life journey was an honor, a true honor that not everyone gets....to be the last person with someone you love as they pass away," John says.
"My 38 days of being the caregiver for my brother on his end-of-life journey was an honor, a true honor that not everyone gets."

-John Bartolomeo
"The way VITAS stepped in and reached out to someone like Franco Harris to make that call at that time, well, you just don't know what a moment is until it becomes a memory, and now it's become a legend. Even people at the funeral home were talking about that phone call. It's Pittsburgh…and it's Franco Harris…and it's legend. Franco got through for my brother Bob, and he scored the touchdown."
The words John wrote to the VITAS team after Bob's death describe the positive impact of compassionate hospice care: "I feel like from the day Bob was admitted to hospice care with VITAS, you carried my family. You were here until he got to his heavenly home. From the entire Bartolomeo family, we are very thankful for the loving care that the VITAS angels provided to our brother Bob."
Wendi says that experiences like these reinforce the power and importance of personalized, compassionate, end-of-life care: "It's really important to create special, significant moments for patients and families during the difficult journey of end-of-life care. It's a blessing when we can add quality of life and smiles to someone's day, and bring peace and comfort during challenging times.
"It was a true honor and privilege to have an opportunity to be a cheerleader for 'Bart' and add beautiful, memorable moments that the two loving brothers were able to experience together."