End of Life Wishes
Hospice Team Works Quickly So Mother Can Attend Daughter's Wedding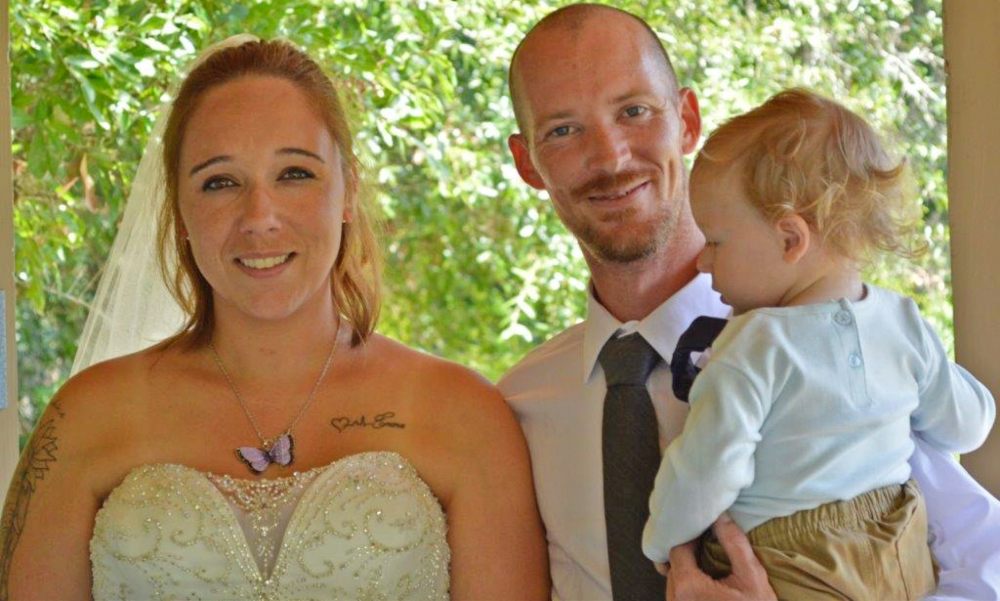 Wedding decorations, a buffet, a three-tiered cake and never-to-be-forgotten wedding photos materialized overnight in a VITAS inpatient hospice unit (IPU), thanks to the hospice team's determination to make sure a patient could witness her daughter's wedding.
It transpired in the 24-hour period spanning June 26-27, shortly after patient Tracy Wilson was admitted to the VITAS IPU in Lecanto, Florida.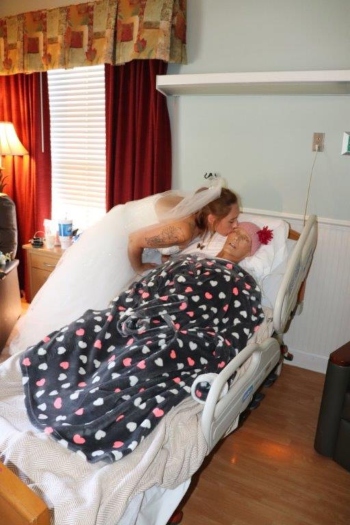 That Thursday afternoon, VITAS Social Worker Leigh Ann Silva received an unusual request from Jessica Atz, Tracy's daughter: Would it be possible to hold her wedding, originally scheduled for August, in the IPU on Sunday?
That was only three days away, but Jessica wanted her mother to be present when she said "I do" to groom Jacob Kunkle.
The VITAS team helped make it happen even sooner than that, putting in long hours to make Jessica's wish come true.
'Trust Me, Honey. We Can Get It Done'
Tracy's health was precarious, and Leigh Anne, an experienced hospice social worker, knew the bride's mother might not survive until Sunday.
She suggested a Friday wedding instead.
"Jessica's response was, 'I don't think we can get it done by tomorrow,' " Leigh Anne recalls. "But I said to her, 'Trust me, honey. We can get it done. It will be a team effort.'"
A Team Effort
Within 24 hours, and with help from IPU Manager Katie Como and Patient Care Administrator Kimberly Haskett:
Leigh Anne worked until 2 a.m. Friday baking a three-tier, buttercream-frosted wedding cake at home. She was up again at 6 a.m. to finish decorating it before driving it to the IPU and storing it in the refrigerator to keep the buttercream frosting from melting in Florida's hot, humid weather.
The IPU's maintenance workers, housekeeping staff, nursing caregivers, chaplain and receptionist joined forces to hang wedding decorations and white crepe paper.
IPU Chef Rich Higgins prepared a scrumptious wedding buffet.
Amateur photographer and Continuous Care RN Ethel Gallagher came in on her day off to capture touching wedding photos for the bride, groom and family.
A Lecanto-area funeral home donated flowers, and when Jessica's wedding party appeared with two flower girls instead of one flower girl, an additional flower girl basket materialized, too.
"Not only was it a team effort, it turned out to be a very nice day," Leigh Anne says. "There wasn't a dry eye in the house."
'It's a Very Gratifying Feeling'
On Friday morning, Jessica convinced a Citrus County judge to waive the normal three-day waiting period for a marriage license.
Later that afternoon–with Jessica's grandmother (Tracy's mother) as officiant and family members gathered around–Jessica and Jacob sealed their vows with a kiss as Tracy watched from her bed. She died peacefully three days later, on Monday, July 1.
"For the most part, the people you come in contact with here are so overwhelmingly thankful for what you do for them," Leigh Anne says of her dedication to patients, families and the hospice profession. "Without a doubt, this is the most gratifying job you'll ever have, even in the midst of all this sadness. When you do something for someone with no expectation that they have to do anything in return, it's a very gratifying feeling."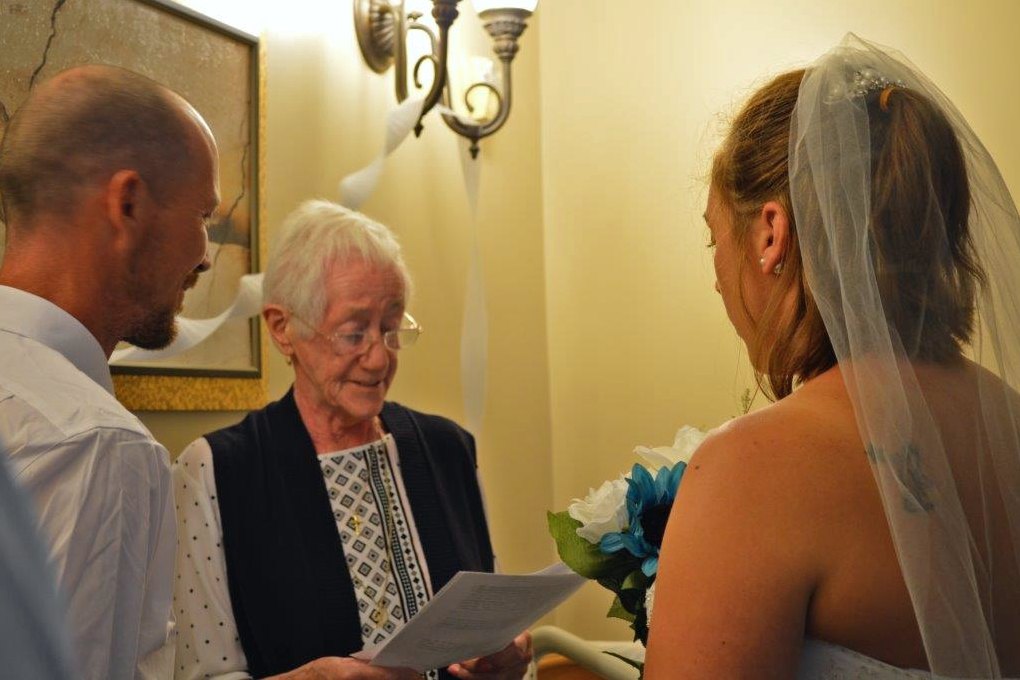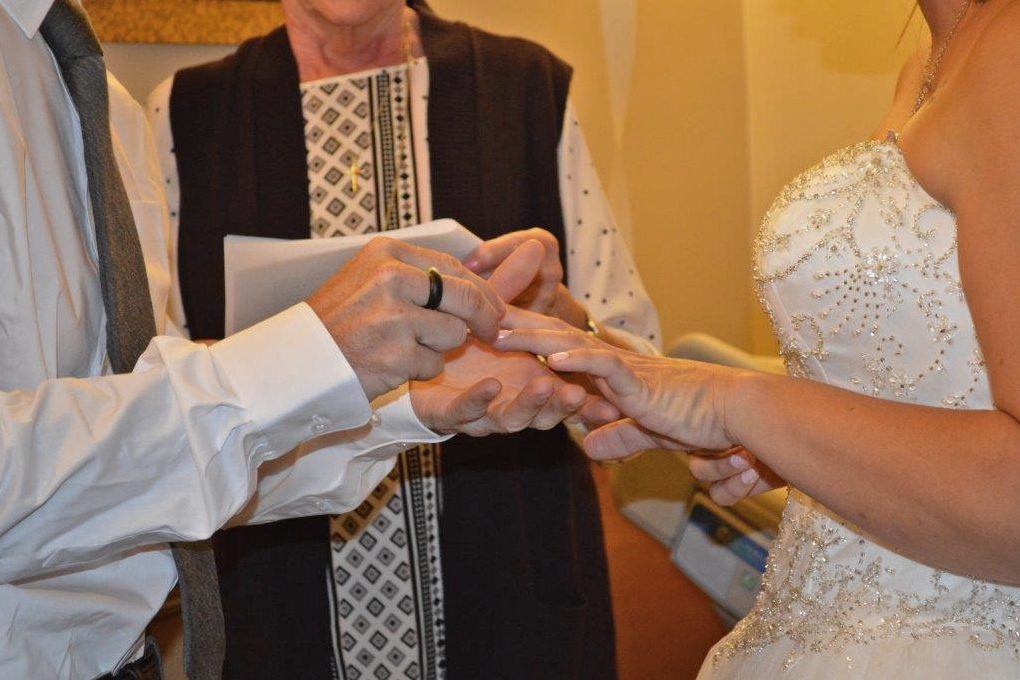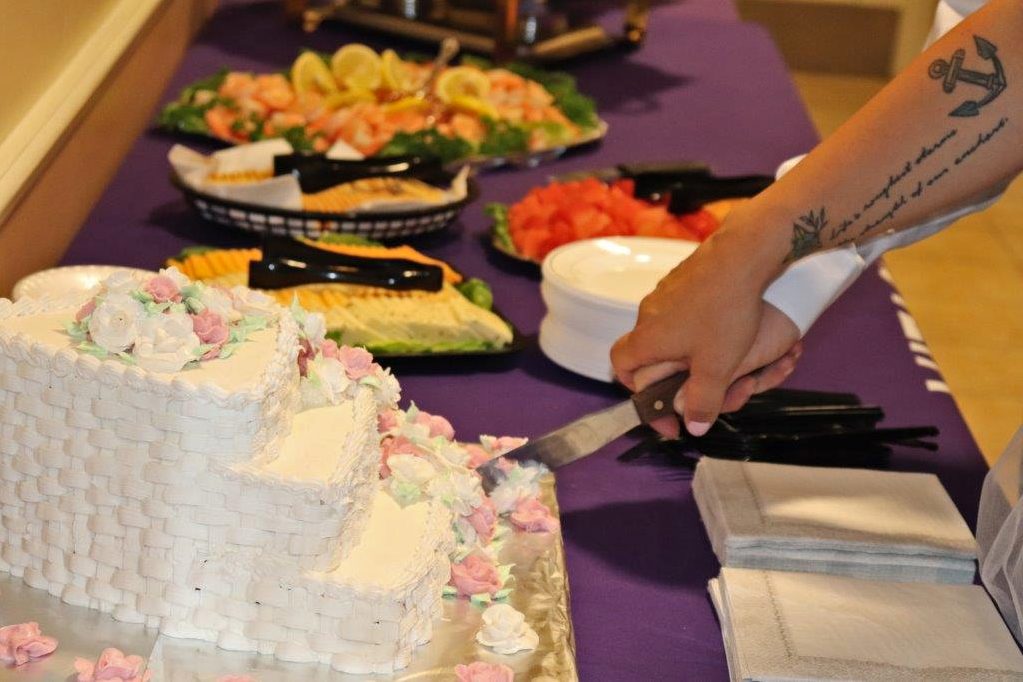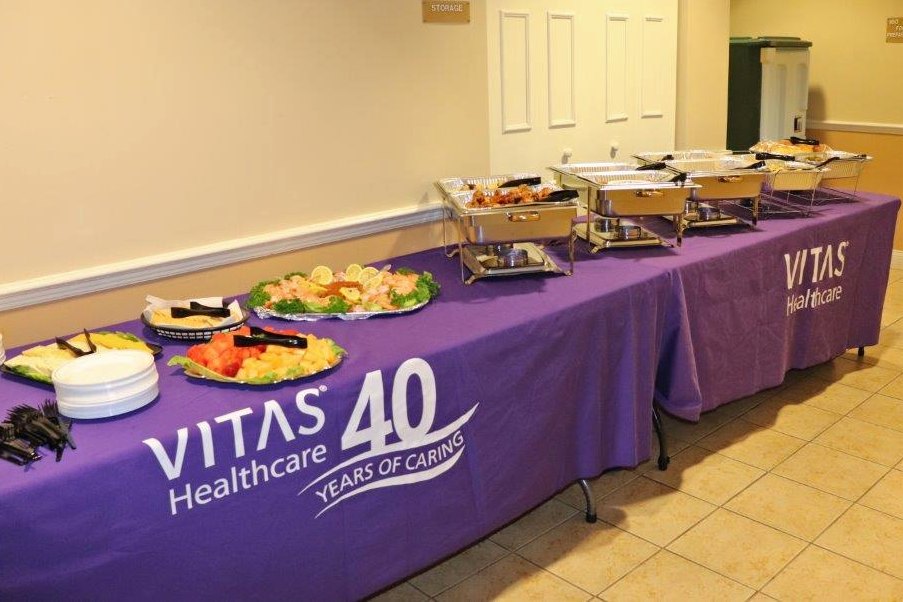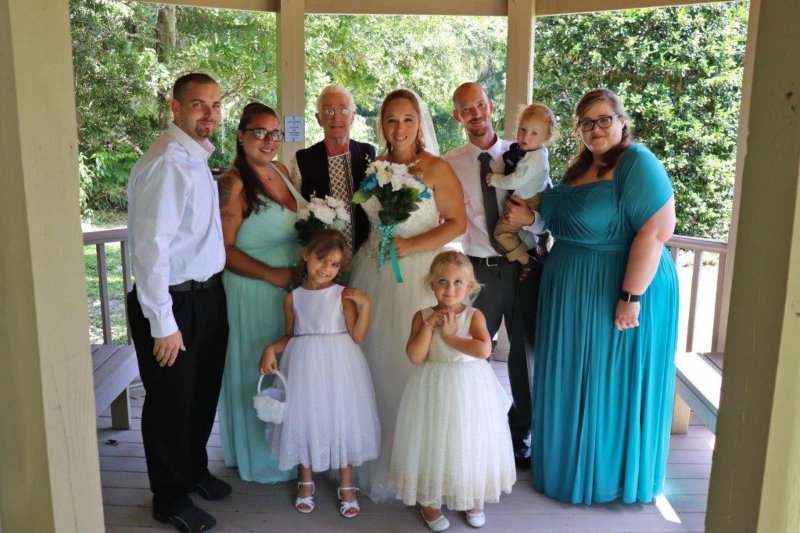 Find out if hospice care could help your loved one.