VITAS Takes National Wear Red Day to 'Heart'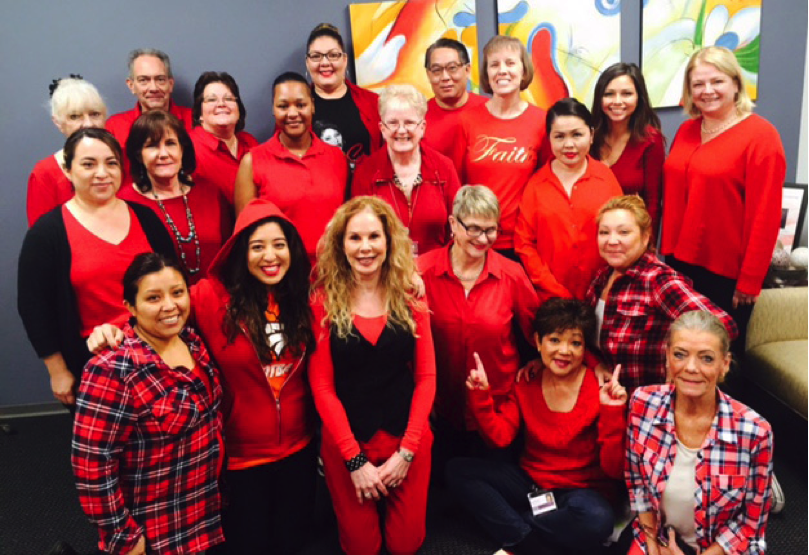 Orange County Program—To raise awareness about heart disease, Orange County goes red!
Go Red for Women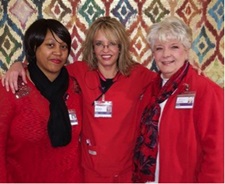 On February 5, 2016, VITAS employees across the country wholeheartedly embraced the "Go Red for Women" campaign to support the AHA's National Wear Red Day campaign. Employees were dressed in the color red, from head to toe, including red shoes on their feet and red lipstick on their lips!
The American Heart Association recognizes VITAS as a Gold Award Fit-Friendly Workplace because we offer benefits such as a comprehensive healthcare plan and employee perks such as subsidized gym membership, besides other health and wellness initiatives.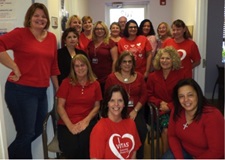 Raising Awareness
The "Heart Truth" is that the No.1 killers of women in the United States are heart disease and stroke, taking more victims than all forms of cancer combined. Heart disease and stroke cause 1 in 3 deaths among women each year, killing approximately one woman every 80 seconds. The AHA is committed to raising awareness of heart disease so that women and men can live healthier, longer lives.
"Prevention is the key to maintaining good health. At VITAS, we take a proactive role in keeping our employees healthy by covering 100 percent of the cost of your annual preventive health screenings and physical exams," says VITAS Executive Vice President/Chief Administrative Officer Kal Mistry.
For more pictures of National Wear Red Day at VITAS, visit our Facebook album.