Testimonials
Letter: Serenity in San Francisco Bay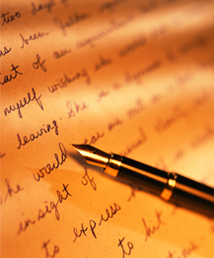 To Phillip P. and his family, "hospice was synonymous with death." So when physicians suggested hospice for his mother, Stella, who had advanced Alzheimer's disease and whose health was rapidly declining, Phillip was unsure of what to do, especially since his brother, who had diabetes, had died—alone, in his car—just a month earlier while on a fishing trip.
"Many thoughts went through our minds about my brother," Phillip wrote in a letter to Senior General Manager Brian Davis (now Vice President of Operations) of VITAS in San Francisco Bay. "Was he in pain? How long did he suffer? All questions that will never be answered."
Comfort Care at Home
But all of the questions that Phillip's family could not answer about his brother's death would be answered for Stella—because they chose hospice care, and they chose VITAS.
"At the hospital … VITAS staff explained that my mom would not suffer. They called it comfort care at home," wrote Phillip. Once home, Stella was placed on VITAS Intensive Comfort Care® (Continuous Care) with a nurse by her side 24 hours a day.
"The nurses were wonderful, especially our case manager, Patricia Flores-Ham," wrote Phillip. "Everyone took such good care of my mom and gave much comfort and support to my dad and me."
Forever Grateful for VITAS
In closing his letter, Phillip wrote: "We are forever grateful for all of the VITAS staff who helped my mom leave peacefully and with dignity. Thank you, from the first person we met at the hospital to the nurse who was with us when my mother took her final breath."