Working at VITAS
VITAS Team Brings Memory Care Residents, Families Together for Holidays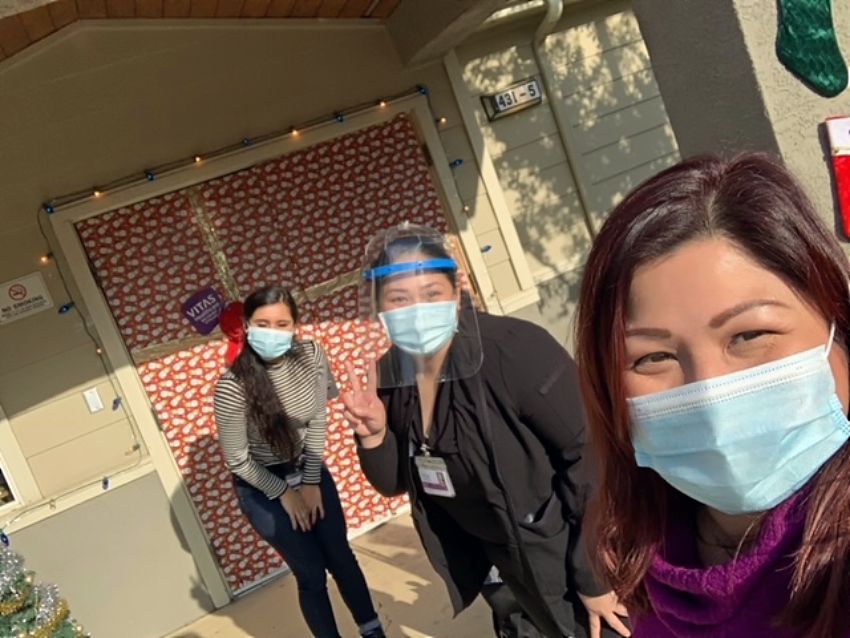 When the Pacifica Senior Living Center issued a December call to its healthcare partners for help decorating the community's memory care cottages, the VITAS team in Fairfield, California, responded with glitz, and holiday cheer galore.
VITAS employees brought the colors and joy of the season right to the front door of Wilson House, where most of the VITAS patients at Pacifica receive hospice care for Alzheimer's and other forms of dementia.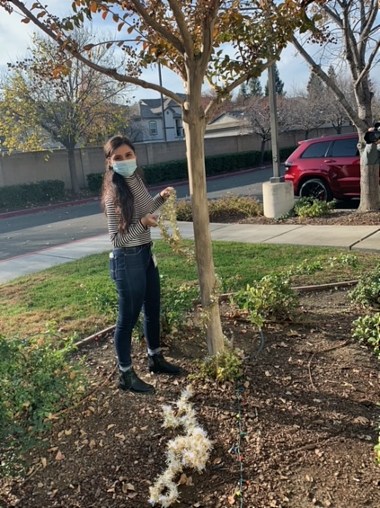 "They created something that can bring Memory Care residents and families together, 6 feet apart, by spreading some joy, which we all desperately need this year," said Lena Nilsson, General manager for VITAS in the Sacramento Valley.
Organized by VITAS Representative Christine Guevara, the decorating volunteers included several hospices nurses, a chaplain, and members of the office staff who volunteered their time in early December. They wrapped Wilson House's entranceway in festive holiday paper and a gold bow, hung stockings (with care) on the home's pillars, placed a small holiday tree outside of the front door, and strung colorful outdoor lights on the trees and greenery.
"From the windows in the front, our patients and the other residents can see the lights and the common areas that we decorated," said Guevara. "Even if they can't go out, it still brings them joy to see the lights and feel the Christmas spirit."
On December 17, VITAS also participated in a drive-by holiday parade for family members who have been unable able to visit their loved ones in person throughout COVID-19 restrictions. Indoors and out, Wilson House residents and their families enjoyed holiday cupcakes, cookies, and VITAS mints.
"It's great for families to see that there's something going on for their loved ones through our collaboration with Pacifica," Nilsson said. "I'm proud and thankful for our team's initiative, passion, and their very visible support of the community."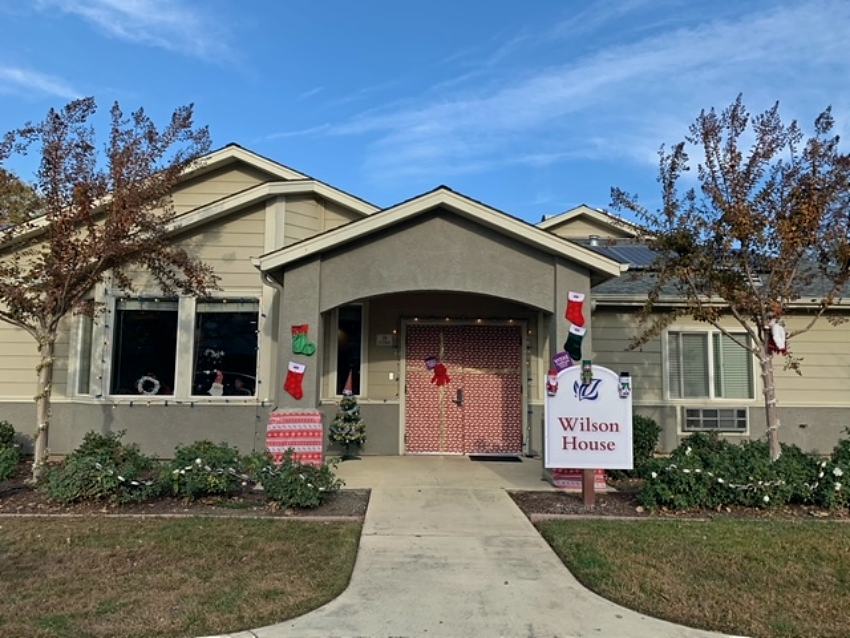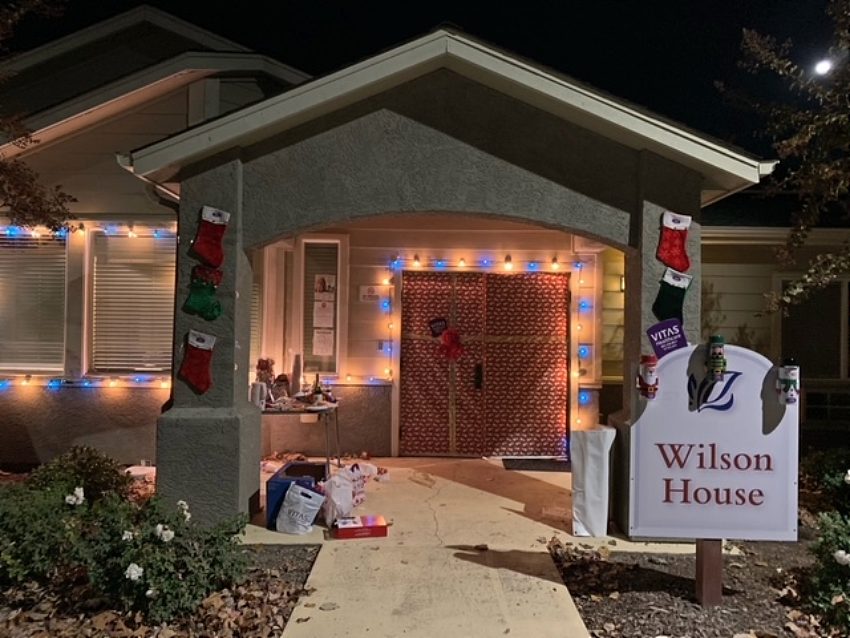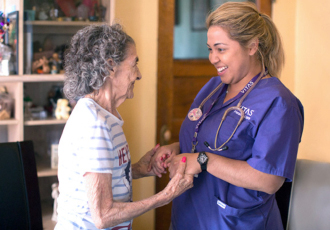 Choose a Career with VITAS
We offer a variety of full-time, part-time and per-diem employment opportunities. Employees earn competitive salaries and have the flexibility to choose a benefits package suitable to their own needs and lifestyle.
See Current Opportunities