Nurses, Working at VITAS
Why We Work in Hospice: VPO Maureen Knips Returns to RN Role
Maureen Knips joined VITAS as a field nurse in 1986 because she knew hospice was a nursing specialty where she could make a difference.
Since then, she's led a full VITAS career as a team manager, patient care administrator, inpatient hospice nurse, general manager, senior general manager and vice president of VITAS operations for Dade, Broward, Palm Beach and Collier counties in South Florida.
"That was always in the back of my mind: How do we help people not struggle?"
Now, Maureen has decided to return to where her heart originally called her: providing hospice care at the bedside of VITAS hospice patients and their families as a home care registered nurse.
"This was what I always liked about working at VITAS as a nurse," says Knips, one of the company's longest-tenured employees. "There were so many aspects of work that I could pursue. If I got tired of driving everywhere, I could do inpatient nursing or go into management or Telecare. This company offers nurses so many options."
Tremendous Change and a Commitment to Care
Maureen has seen tremendous change, from index-card case sheets to computers and an award-winning VITAS mobile app, from paper maps to GPS-powered devices for finding the next patient's condo, nursing home or assisted living facility.
But what has not changed at VITAS, she says, is a commitment to care, one patient, one family and one employee at a time.
"VITAS has always had leaders, people in top positions at the company who would remind us how important it is to tell employees how appreciated they are. People want to be told they're doing a good job. They need to hear that, and I try to keep that in mind, to say to my colleagues and employees, 'thank you' and 'I appreciate your help'," she says. "Really tell the people you work with how appreciated they are."
Helping Patients and Families Learn Acceptance
Maureen also remains inspired by the most difficult patient cases over the years: the patients who suffered tremendously, or family members who agonized over a loved one's suffering.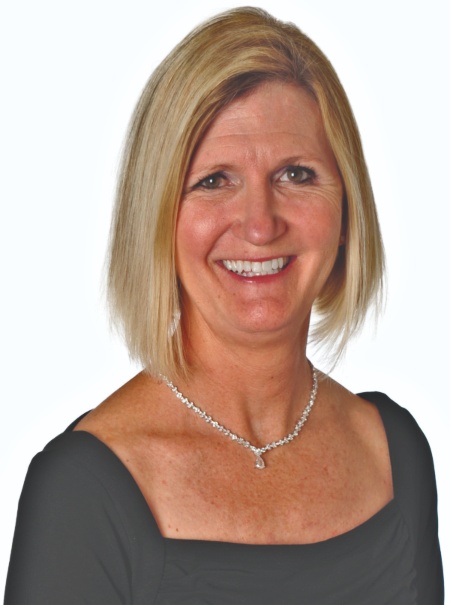 Sometimes, they could not accept the reality of death; others were unable to embrace peace and comfort near the end of life.
"That was always in the back of my mind: How do we help people not struggle? How do we keep helping patients and families understand what their outcome will be and what the best possible outcome can be?" she says.
Sometimes, the most helpful information that hospice nurses can provide is the knowledge that death involves far more consciousness than most people assume or understand.
Some patients will wait until everyone has left the room so that they can die on their own, she points out, while other patients will wait for all family members to arrive so they can die surrounded by those they love.
"People who are passing away … they're often aware up to the last minute," she says.
"They hear you and they make that decision. I'm convinced of that."
'We Give Our Patients the Time and Attention They Need'
Maureen is most impressed by her colleagues who have remained with VITAS more than 20 or 30 years, especially the hospice aides who provide the bulk of day-to-day care and personal care.
"Aides are the unsung heroes of hospice," she says. "They care for the patients, they buy food, sometimes they clean the patient's houses on the weekends. I would tell my team members in our meetings, 'If you want to know anything about your patients, ask the aides.'
"And now that I'm back in the field as a home care nurse, I just know VITAS will continue as the leader," she adds. "We give our patients the time and the attention that they need, and that's what's so important."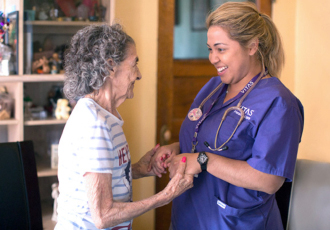 Choose a Career with VITAS
We offer a variety of full-time, part-time and per-diem employment opportunities. Employees earn competitive salaries and have the flexibility to choose a benefits package suitable to their own needs and lifestyle.
See Current Opportunities