Sales, Working at VITAS, VITAS Values
VITAS Sales Careers Advancement Stories - The Sky's the Limit
VITAS Healthcare values upward mobility and internal career advancement throughout all departments. Within the sales team, there are always opportunities for advancement for those who work hard, exemplify the VITAS values and seek new responsibilities.
Below, read testimonials and stories from former VITAS sales representatives who have progressed in their careers during their time with the company. With VITAS, "the sky's the limit."
VITAS Has Provided Me with the Tools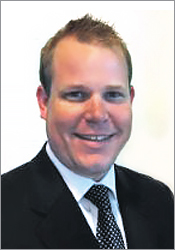 I began my career with VITAS Healthcare as a sales representative in Atlanta, Georgia, in 2004. I was the first sales representative in the Atlanta office; that year, the company hired three more. Becoming a sales leader and mentor was something I always wanted to do. I decided to pursue my dream and interviewed for a management role. In 2005, I started in my new role as Atlanta's director of market development with VITAS. Over the next six years I spent time hiring talented sales representatives, coaching, retaining those individuals and increasing my knowledge of the local healthcare market and hospice industry. In 2009, I was promoted to senior director of market development.
In 2011, I was presented with a new opportunity with a national home health agency. I wanted to expand my knowledge of the post-acute care industry, so I resigned from VITAS and began working in home health. I quickly realized that my first love was hospice and working with the professionals at VITAS Healthcare. In 2012, I returned to VITAS as a regional director of market development covering the Southeastern United States, a tremendous opportunity.
Despite changes over the years, one thing remains the same: Patients and families come first, and we take care of each other. VITAS Healthcare has provided me with so many tools to help develop my career and introduced me to so many leaders and mentors along my journey. The sales and operational leadership within VITAS is world class, and the care our patients receive is reflective in that dedication.
—Eric Stewart, VITAS Regional Director of Market Development
Does VITAS Promote from Within? Absolutely.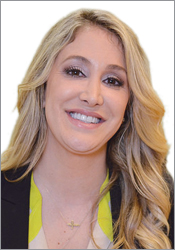 I'm vice president of sales at VITAS Healthcare, recently promoted from regional director of market development (RDMD), where I oversaw sales in northern Florida, and Atlanta, Georgia. I started with VITAS as a sales representative in Pittsburgh, Pennsylvania, and within a year I was promoted to director of market development. And VITAS helped pay for my education: I got my master's degree in organizational studies, so I was working as a manager while pursuing my degree.
After a year as director of market development (DMD), I transitioned to Broward County in Florida to become the DMD there. I was promoted to senior DMD, then regional DMD. Today, as VP of sales, I am helping to develop a new training program for all VITAS sales reps and sales leadership.
What I enjoy most about working for VITAS is that every day is different. You never get bored, and you're presented with opportunities to increase your skillset, apply your experience and make an impact with customers. VITAS equips our sales division with so many resources including up to date education, a multitude of selling platforms, diverse set of subject matter experts, and the list goes on—all of which allows for our employees to be empowered to grow and succeed. At the end of the day, it's the patients and families we serve that really drives me in my career.
Does VITAS promote from within? Absolutely. I'm an example of that. In all my positions here, I've stressed that we need to strive to build future leaders within our sales division. It's very important to understand and support the goals of our employees. What skillsets do they want to build upon and acquire? VITAS and I support those internal promotions.
—Erika Gaudio, VITAS Vice President of Sales
At VITAS, Employees Are Valued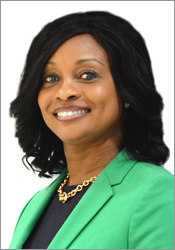 My professional journey with VITAS started 17 years ago, as an admissions coordinator. I maintained that position for two years. During those years, I realized that VITAS was the right place for me because employees are highly valued. That was made evident by the positive feedback I received.
When a position opened for a customer service supervisor, I took that leap, and I was hired. I maintained that position for six years and found the role very fulfilling. I was hearing from colleagues and even my director as they listened and observed the way I handled customer concerns and challenges. And people would say, "You should be a VITAS representative."
At that point I was a little bit hesitant. A rep? I enjoyed what I was doing at VITAS. But I had outgrown my expectations in customer service. It was time to move up. I applied for the position of sales representative and was granted it. Today I am director of market development.
And the thing I still admire about VITAS is how much employees are valued. As long as you demonstrate hard work and exemplify the qualities and the desire to advance with the company, the sky's the limit.
—Marcia Rami, VITAS Director of Market Development, Dade-Monroe
VITAS Means Opportunity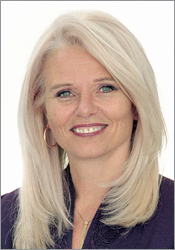 I first came to VITAS for an interview as a sales rep, thinking, "How is this going to be, selling dying?" I showed up for the interview and walked up to the door and peeked into the glass window. There was nothing in the office; it looked like the company had moved.
I called the director of admissions to confirm the address and time of the interview, and she apologized repeatedly. She'd forgotten to tell me that the Broward, Florida, office had moved over the weekend! Fortunately, the move was right around the corner, and my history with VITAS began! After only three months, I realized that a job in hospice was right for me.
For the next seven years, I educated physicians and hospitals regarding end-of-life choices. I am very passionate about presenting on end-of-life care, and my career as a sales rep grew. I believe that to be a successful rep you must have dedication and a desire to succeed, and be constantly challenged by the many opportunities that present themselves in an ever-changing environment.
In 2002, VITAS was awarded the certificate of need for a new hospice in Palm Beach County, Florida. In 2003 I was promoted to director of market development in the new market. The focus of any "new start" is growth and development. There were many challenges in getting a hospice program built from the bottom up, but it was exciting. When the general manager (GM) in Palm Beach resigned a few years later, I was promoted to GM. We were a great team to grow VITAS in Palm Beach! I transferred in 2011 to be one of two GMs in the larger Broward office. Palm Beach was doing very well, and I was on to a new opportunity.
Twenty years later, I am thankful for the opportunities VITAS has given me. The fact that there are opportunities and career ladders within the company is one of the highlights of VITAS. VITAS means opportunity and, for many, commitment.
—Susan Acocella, VITAS General Manager, Broward County
A Culture of Teamwork and Professionalism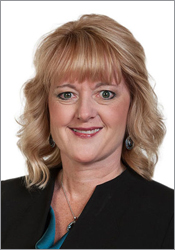 As a hospital case manager and director of social work and sales at a skilled nursing facility, I was always drawn to helping end-of-life patients and their families. When I was approached by VITAS to consider a rep position serving assisted living facilities, I was intrigued. I accepted the position in 2004, thinking I knew everything about VITAS and end-of-life care. I quickly learned there is so much more to learn; I continue to learn every day.
I was an assisted living facility (ALF) rep for two years, then transitioned into a large academic hospital/physician territory for seven years. Next, I transitioned into the director of market development (DMD) position, where I have been for four years.
I consider myself a student of the industry and am amazed by VITAS. I witness VITAS' core values every day! VITAS invests in developing their sales staff. I tell my sales team that they are the CEOs of their own territories, with an arsenal of support to ensure they are successful. Five of our sales reps have been promoted to DMD in other offices since I began as DMD here in Central Florida.
VITAS creates a culture of teamwork and professionalism. My career advancement has come from my strong work ethic, dedication and my desire to educate on end-of-life care options. But it couldn't have happened without the support of a strong leadership team that allows me to be creative, encourages me to challenge them with new ideas and opportunities, and provides me with unwavering support.
—Wendy Walsh, VITAS Sr Director of Market Development, Central Florida
You Are Never Successful by Yourself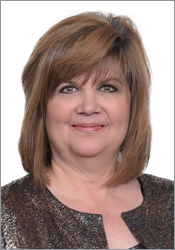 I began working with VITAS in 1999 as a sales representative for long term care facilities in Fort Worth, Texas. I was new to Fort Worth, new to working in a metropolitan city and new to hospice. The director of admissions at the time really took a chance on me.
I was paired with a wonderful team manager and, together, we took our team from an average daily census of 30 to 90. I was with VITAS in Fort Worth until 2004. I left, young and a little green, to pursue other endeavors. I returned, much wiser, in 2011—as the director of market development (DMD). In 2015, I was promoted to regional DMD. We continued to grow, and the Fort Worth program was awarded the VITAS Leadership Council Award in 2015—and then in 2016!
I have truly grown up professionally through VITAS, and have experienced all four of the VITAS values firsthand. However, the principle I have learned here is: You are never successful by yourself. The success I have experienced at VITAS Healthcare is a direct result of the people I have worked with and for.
These dedicated sales representatives, nurses, physicians, social workers, chaplains, hospice aides, receptionists and office staff humble me with their selflessness, commitment and skill. I am so proud to represent them and am inspired by their dedication every day. I do not want anyone to face the end of their life without the support provided by the wonderful staff at VITAS Healthcare.
Early in my career I shadowed a brilliant VITAS registered nurse who told me to be quiet and listen to what the patients and their families told her. It was a transformative day. I will always be grateful to work at VITAS.
—Monica Cushion, VITAS Regional Director of Market Development
A Company I Would Always Feel Passionate About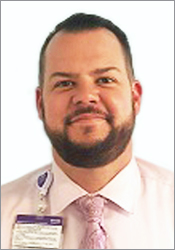 My career with the VITAS sales team started in 2011 as a public safety liaison. I quickly transitioned to the veteran liaison role for VITAS in Broward County, Florida, where we reached the "We Honor Veterans" Level-4 Partner status and, for a span of 18 months, admitted more veterans than any other VITAS office.
After two years as the veteran liaison, an opportunity became available as a sales rep for assisted living facilities in Broward. I transitioned into the role with established contacts from my time as the veteran liaison. When it was time for career advancement, I joined the VITAS office in Central Florida as a hospital/physician rep.
After learning that VITAS' new Pensacola office had a director of market development position available, working for a general manager I had worked with for years, I decided to pursue that opportunity. I became the director of market development (DMD) for VITAS Healthcare's new start in Pensacola on March 1, 2017.
My decision to join the VITAS sales team stemmed from an amazing experience during a difficult time in 2011 when my grandmother became a VITAS patient. After the care my grandmother and family received, I knew that VITAS would not only be a great career choice, but a company I would always feel passionate about.
—John Donovan, VITAS Director of Market Development, Pensacola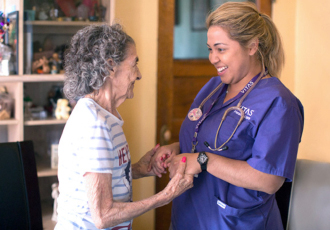 Choose a Career with VITAS
We offer a variety of full-time, part-time and per-diem employment opportunities. Employees earn competitive salaries and have the flexibility to choose a benefits package suitable to their own needs and lifestyle.
See Current Opportunities