Nurses
Stories of Hospice Nurses Who Advanced Their Careers at VITAS
A registered nurse interviewing for a job at VITAS Healthcare today could be the company's president one day, or a sales manager or general manager, depending on the candidate's experience, skills and interests. At VITAS, those kinds of promotions happen all the time. Below are just a few real-life examples.
Home Care Nurse to Executive Vice President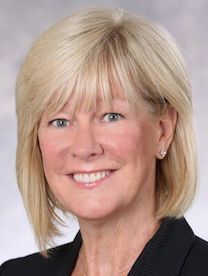 Peggy Pettit was an oncology nurse who joined VITAS in 1983 as a nurse on a home care team and later an inpatient team. She was promoted to team manager, patient care administrator and general manager. VITAS was growing rapidly, and Peggy was willing to relocate to California, so she joined the senior management team that integrated VITAS' acquisition of a large California hospice provider. She was promoted to vice president (VP) of all VITAS hospice programs in California and then, in 1998, became the first VP for patient & family services. She became senior vice president (SVP) of patient & family services, VP and chief of hospice operations and, by 2002, VITAS' chief operating officer. She is now an executive vice president and serves as director on the board of several organizations including the National Alliance for Grieving Children (NAGC), the Florida Hospice and Palliative Care Association (FHPCA) and Community Health Accreditation Partner (CHAP).
Field Nurse to VP of Clinical Operations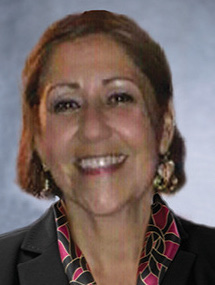 Grace Fernandez joined VITAS in 1989 as a field nurse and was promoted to admissions manager, patient care administrator, national patient care administrator and senior national patient care administrator. Today she is vice president of clinical operations, providing leadership to all of VITAS' national patient care administrators. She has more than 33 years of healthcare and nursing experience.


Team Manager to Chief Nursing Officer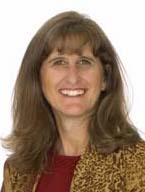 Karen Peterson, RN, BSN, joined VITAS in 1993 as a team manager and was promoted to patient care administrator and senior director of compliance. Today she is VITAS' senior vice president and chief nursing officer, providing leadership to the company's clinical compliance operations. She has more than 44 years of nursing and management experience.


Admissions RN to Director of Market Development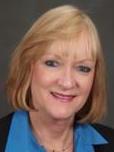 Kathy Ransone, RN, BSN, joined VITAS in 1994 as an admissions nurse and has served as VITAS' admissions manager, director of admissions, director of customer service for Florida's call center and clinical liaison for managed care. Today she is a director of market development, serving VITAS' South Florida offices with a focus on managed care organizations. She has more than 40 years of nursing and management experience.
Admission RN to National Director of Sales Training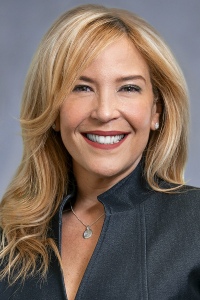 Maite Hernandez joined VITAS in 2000 as an admissions nurse. She brought with her experience as an ICU nurse, case manager and performance improvement specialist. She became a VITAS sales rep and hospice team manager in assisted living communities, then a patient care administrator, a clinical community liaison and a representative for local managed care providers. She was promoted to be the exclusive VITAS sales representative for Baptist Health Systems, VITAS' largest patient referral source. With more than 20 years of healthcare and sales experience, Maite is now national director of sales training.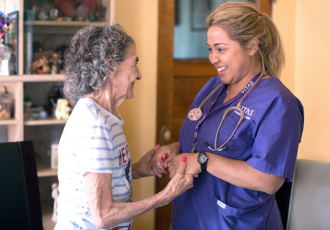 Choose a Career with VITAS
We offer a variety of full-time, part-time and per-diem employment opportunities. Employees earn competitive salaries and have the flexibility to choose a benefits package suitable to their own needs and lifestyle.
See Current Opportunities