Working at VITAS
Hospice Hiring Events - What to Expect

Attending a VITAS hiring event is a direct route to working for the nation's leading provider of end-of-life care. By preparing for the interview, you are preparing for a career that makes a difference in others' lives—and your own. You will earn a competitive salary and competitive benefits while gaining ongoing training and opportunities for professional development within the field of hospice and palliative care.
Before you arrive, please review the minimum requirements and required documents for the positions you are interested in. At VITAS hiring events, qualified candidates are interviewed on the spot.
Directions and Wait Times
When you arrive, VITAS staff and posted signage will direct you to the hiring event's registration and interviewing area, and a welcoming staff member will provide an overview of the process. Depending on the number of candidates in attendance, you may experience a wait time between activities throughout the day.
Registration and Screening
At the registration area, a VITAS staff member will invite you to sign in and will check your resume and credentials, if available, prior to allowing you to sit for the initial interview. They may also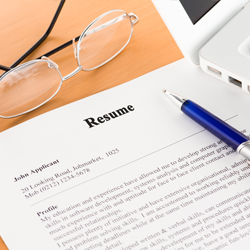 inquire about the position for which you intend to interview as well as the geographic areas and hours you would prefer to work.
NOTE: In some regions, you may need to present physical copies of your resume and necessary credentials, such as professional licenses and identification, in order to interview. Please verify by reviewing the details on the hiring event web page.
The Initial Interview and On-the-Spot Hiring
Following registration and screening, qualified candidates will be invited to sit for an initial interview with VITAS staff members. Be prepared to answer questions and share information about how your skills and experiences could contribute to the team and what you're looking for in a position. Team managers and hiring managers have the authority to offer you a position on the spot, if they agree that your qualifications and experience match our open positions.
The Follow-up Interview and Job Offer
Qualified candidates who are identified as a potential fit for one of the open positions will be invited to a same-day follow-up interview, usually with the team manager for the position under consideration. Following this interview, the hiring manager will make an official job offer to the selected candidate.
Candidates who are not selected for a follow-up interview or offered a job with VITAS Healthcare during the hiring event are invited to join the VITAS Talent Community to receive alerts for future positions as they become available.