Sales
VITAS Sales Training

Giving Sales Reps the Tools They Need to Succeed
Every day, VITAS representatives educate healthcare professionals about the value of hospice care for their seriously ill patients. Sales reps introduce healthcare providers to the array of services VITAS brings to end-of-life patients.
For new sales representatives, we have created the Evolution Sales Training Program, which includes five phases encompassing all the skills needed for a successful career as a VITAS representative:
Mobile Learning & Clinical Proficiency
Field Exposure & Peer-to-peer Learning
National Sales Enhancement Labs
Quarterly Sales Workshops
Advanced Sales Skills & Leadership Development
Mobile Learning & Clinical Proficiency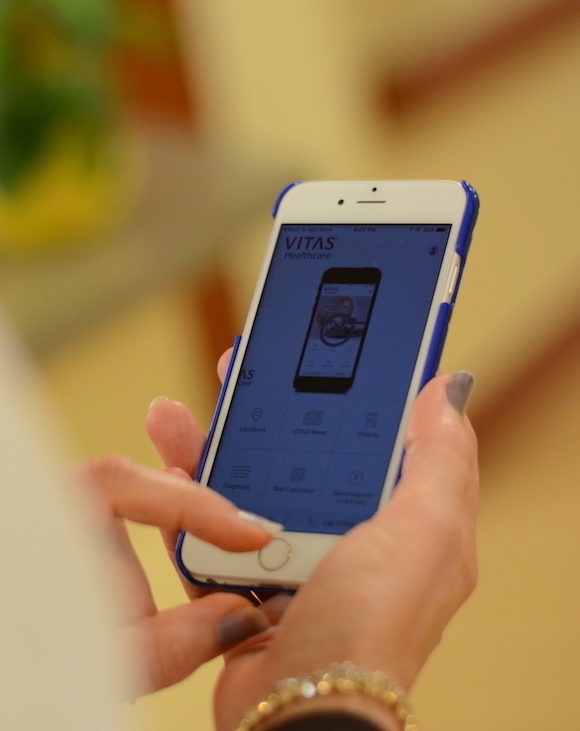 During the first phase of the sales training program, new sales representatives meet their mentor and shadow members of the VITAS interdisciplinary team, which includes a physician, nurse, social worker, hospice aide and chaplain. Each new VITAS sales rep is issued an iPhone or iPad equipped with a unique remote-learning system called VITAS University. VITAS University contains training modules on hospice diagnoses and selling skills, market-specific education, a resource library and more. Using this system, new reps are able to hone their skills through interactive and self-study modules during their first days as a VITAS sales rep. VITAS University remains available for representatives to revisit throughout their career.
Field Exposure & Peer-to-peer Learning
During this phase, which lasts approximately six (6) months, VITAS sales representatives work within their assigned territories with the support of their mentor. Sales reps begin to fully understand what their work days will look like and what a VITAS rep does. This phase of the training program helps new reps ease their way into the field, actively using the skills that they have acquired thus far. As a part of this innovative program, reps shadow their mentor and the most successful peers from their team. They will also spend time with the region's director of market development and the director of sales training.
National Sales Enhancement Labs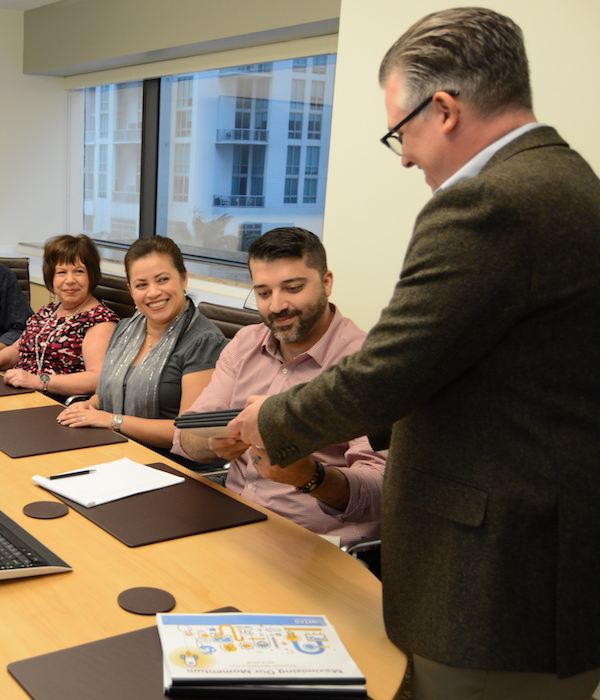 Successful sales representatives are given the opportunity to travel to National Sales Enhancement Labs, which occur several times throughout the year at strategic sites throughout the country. This phase is the rep's chance to use the skills that they have learned during earlier phases of training. During these labs, VITAS reps simulate sales calls with nurses, doctors and social workers, gaining valuable hands-on experience. Reps will also engage with top VITAS reps from around the country to learn what has made them so successful. Attending these enhanced sales skills labs helps reps better understand their role and begin to prepare for career advancement.
Quarterly Sales Workshops
Throughout a sales career with VITAS, sales representatives will have the opportunity to attend quarterly Plan of Action Workshops. During these workshops, sales reps are given the opportunity to develop their skills, using enhanced techniques and the latest in hospice and palliative care medical research.
Advanced Sales Skills & Leadership Development
This phase, available to top sales representatives who qualify, provides further training, including information about leadership tracks, formal training on the mentor program and advanced sales training components to prepare sales reps for leadership and mentoring roles. This one-day training occurs following National Sales Lab training for selected reps. At VITAS, there are numerous career advancement opportunities for representatives who demonstrate excellence.
VITAS Healthcare is committed to training and supporting employees for success in their careers. With hard work and passion, VITAS representatives make a real difference for patients, for families and for themselves.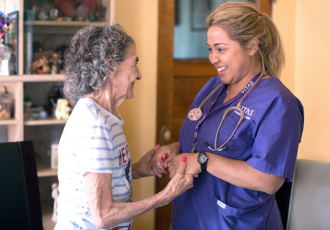 Choose a Career with VITAS
We offer a variety of full-time, part-time and per-diem employment opportunities. Employees earn competitive salaries and have the flexibility to choose a benefits package suitable to their own needs and lifestyle.
See Current Opportunities