Diversity
VITAS Healthcare General Manager Recognized as Caribbean American Heritage Award Honoree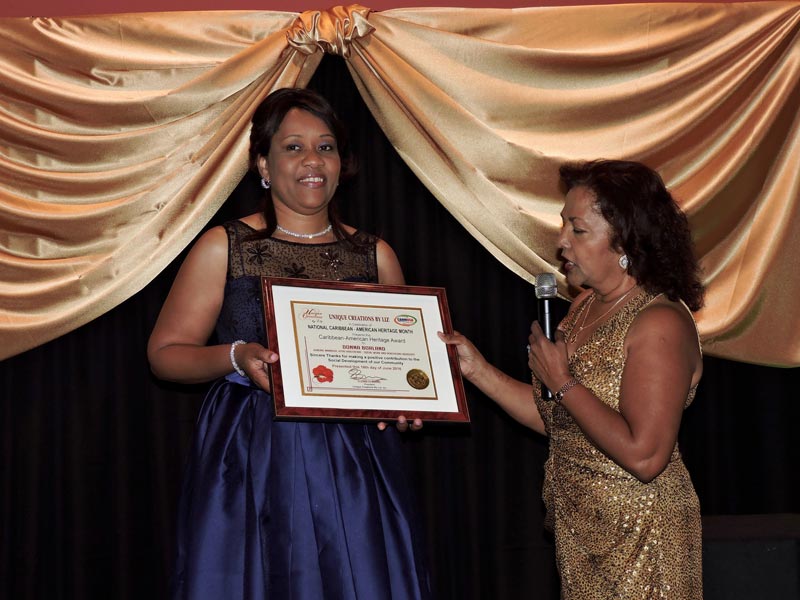 Pictured is VITAS General Manager Donna Borland on Saturday, June 18, at the second annual Caribbean American Heritage Awards. Borland was recognized for her ongoing support and commitment to serving hospice patients in Jamaica.
Service and Dedication
VITAS Healthcare—the nation's leading provider of end-of-life care—celebrated Caribbean American Heritage month at the second annual Caribbean American Heritage Awards on Saturday, June 18. During the banquet and gala, eight deserving individuals who have made significant contributions in their local communities as well as other under-served communities around the world were honored for their efforts. Donna Borland, VITAS general manager, was recognized for her service and dedication to helping terminally-ill patients in Jamaica, the fourth-largest island country in the Caribbean.
For the past few years a group of VITAS employees, including Borland, have volunteered to assist Hope Hospice and the Mustard Seed Communities in Jamaica. Through the group's fundraising efforts, they have purchased washing machines and medical supplies to support their daily operations. Additionally, the dedicated group took a mission trip in 2014 to Hope Hospice to visit and gift terminally-ill children with a redecorated physical therapy room. Recently, Borland and her team were awarded the Friends of Good Shepherd (FOGS) Corporate Award for their thoughtful contributions overseas.
VITAS understands the importance of providing quality end-of-life care to hospice-appropriate patients of all ages, from varied cultural backgrounds and lifestyles, and is proud to support causes that give back to the community.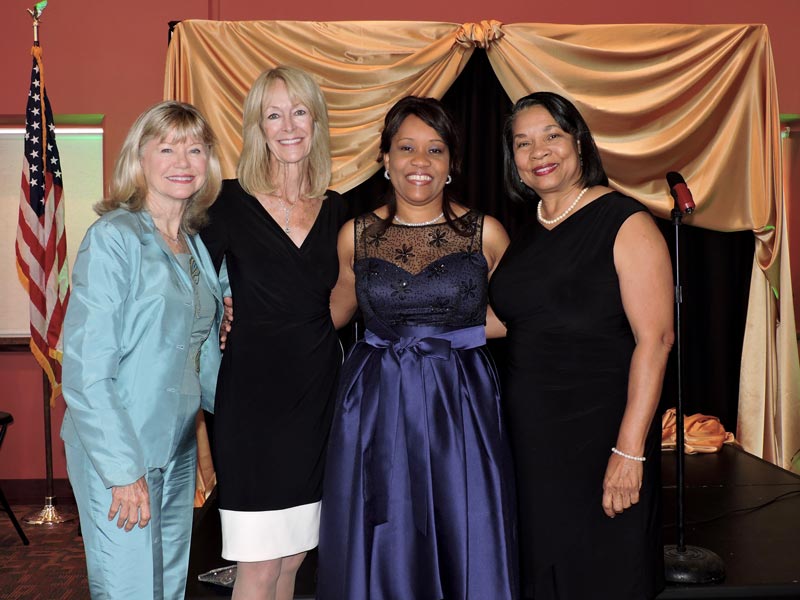 The VITAS Broward team at the second annual Caribbean American Heritage Awards where they celebrated Donna Borland's well-deserved award and enjoyed hors d'oeuvres, dinner and musical entertainment. From left to right, Community Education Coordinator Jill Beach, Senior Vice President of Operations Mary Zalaznik, General Manager Donna Borland and African-American Community Liaison Deborah Mizell.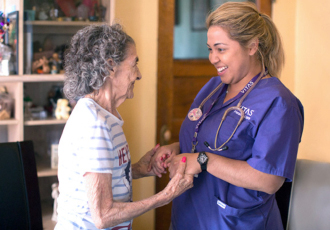 Choose a Career with VITAS
We offer a variety of full-time, part-time and per-diem employment opportunities. Employees earn competitive salaries and have the flexibility to choose a benefits package suitable to their own needs and lifestyle.
See Current Opportunities