Now Hiring Nurses in Delaware
VITAS is hiring compassionate, caring nurses looking for a meaningful career in a specialized field.
Apply Now
VITAS nurses work hand-in-hand with care team members who share their passion for delivering the compassionate, expert care that their patients need.
The people here are genuine. They want to do what's best for the patient, and everybody has that same goal in mind.
At VITAS, our people-first culture extends beyond our patients. Team members learn from each other and do what is right, and leaders are present and approachable.
"My place is at the bedside and with patients and families," says Phil Paleudis, RN, a VITAS home care nurse. "I enjoy interacting with the people that need my help. I like to provide comfort for them whenever possible. I don't feel like I can do that anywhere else."
Authentic and professional, VITAS nurses find purpose and fulfillment as they form meaningful connections with patients and their families. As the nation's leading provider of end-of-life care, VITAS offers stability and myriad possibilities for career growth as you embrace your passion for your work.
"I stay at VITAS because of the people," Phil says. "The people here are genuine. They want to do what's best for the patient, and everybody has that same goal in mind. Everybody wants to do what's best for the patient."
VITAS Benefits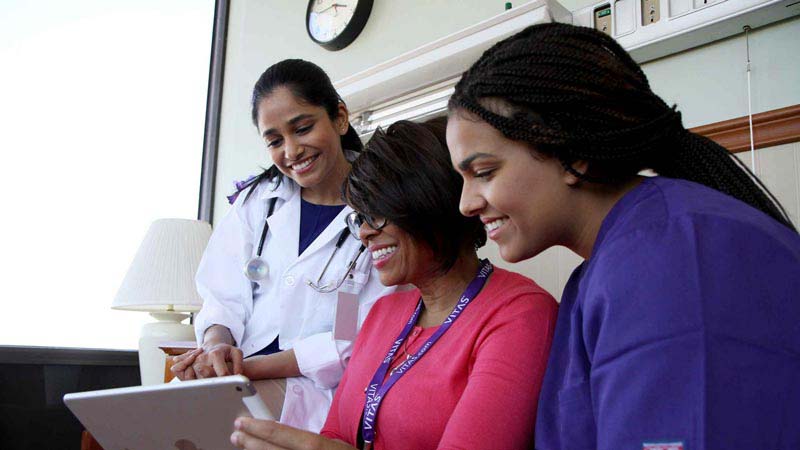 VITAS Benefits
Here are some of the benefits offered to VITAS employees:
Medical/dental/vision
401(k) match
Tuition reimbursement
Life insurance
Roadside assistance
Download Benefits PDF